From www.imore.com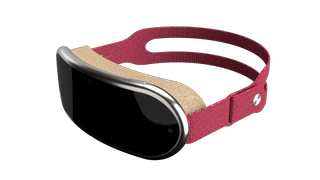 (Image credit: Antonio De Rosa / ADR Studio Design)
If Apple really is about to announce the Reality Pro AR/VR headset during its WWDC23 event next month it'll bring to an end of years of development and rumors. Now, it appears that Apple has already been working to get its trademark ducks in a row.
Apple often uses shell companies to apply for trademarks ahead of a product's announcement as a way to try and avoid its plans from becoming public knowledge. That appears to have been the case here, with a Deep Screen trademark having been applied for in multiple countries including the United States.
The trademarks were applied for by a Deep Dive LLC, rather than Apple.
Secretive Apple
Australian references to Deep Screen were spotted by Twitter user @schappi and reported by MacRumors (opens in new tab).
"Deep Screen", XROS and xrOS can be found under Deep Live LLC in IP Australia. Apple's holding company for headset? pic.twitter.com/5OoOgbYEEHMay 16, 2023
See more
It isn't yet clear what the Deep Screen trademark will be used for, but it's thought that Deep Dive LLC is a shell company owned by Apple based on previous trademarks relating to xrOS — the operating system thought to power the Reality Pro headset. However, the Deep Screen name could allude to the immersive experience that the headset is expected to provide.
Interestingly, these new trademarks were applied for in 2017 and 2018 while some have been allowed to lapse — perhaps suggesting that Deep Screen won't be used as a product or feature name after all.
Apple is expected to announce its first AR/VR headset during an event on June 5, but it's unlikely that it will go on sale until much later in the year to allow developers to work on their apps ahead of release.
The June 5 WWDC event is also expected to unveil the 15-inch MacBook Air, while new software for the iPhone, iPad, Mac, Apple Watch, and Apple TV should also debut. While the MacBook Air is likely to be available almost immediately, those software updates aren't going to be ready until around September based on previous release schedules.
The post What does Apple's 'Deep Screen' trademark mean for its Reality Pro AR/VR headset? first appeared on www.imore.com
In many places around the world, horse races are an attraction that a lot of people love to watch. With the fast-paced action and thrill that each game provides, it is no longer surprising to know that millions of fans have grown fond of it.