From www.slashgear.com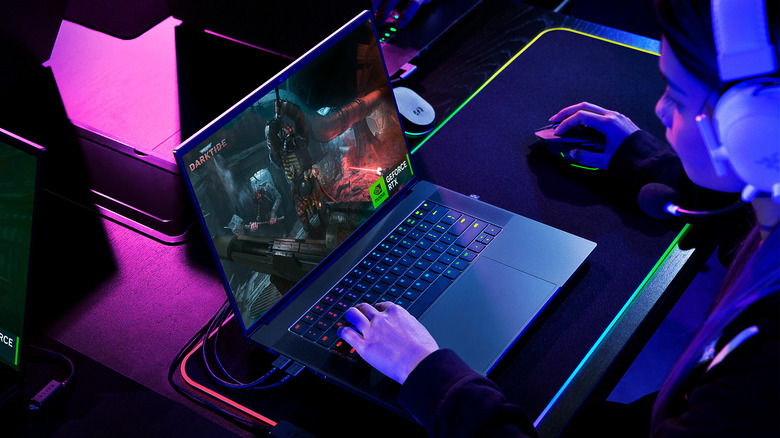 Razer
The world's first 4K laptop was only unveiled by Toshiba less than a decade ago, but 4K resolution has already become a relatively common feature across the top end of the segment. Creatives and designers can take advantage of 4K to sculpt their digital creations in greater detail than ever, and gamers finally can play the latest AAA releases at the same resolution as desktops have been doing for years. This all comes at a cost, of course — if your budget is on the tighter side, it's best to sacrifice 4K altogether and go for a laptop that prioritizes being affordable over having cutting-edge features.
It's also worth noting that a higher resolution screen can have a negative impact on battery life, so anyone who needs to use their device for long hours without access to a charger might want to opt for something a little more power-friendly. That said, it's hard to beat the clarity and added vibrancy that the best 4K laptop screens offer. If a 4K screen is on your must-have list, then these laptops stand out as being better value than the rest right now.
Dell XPS 13 Plus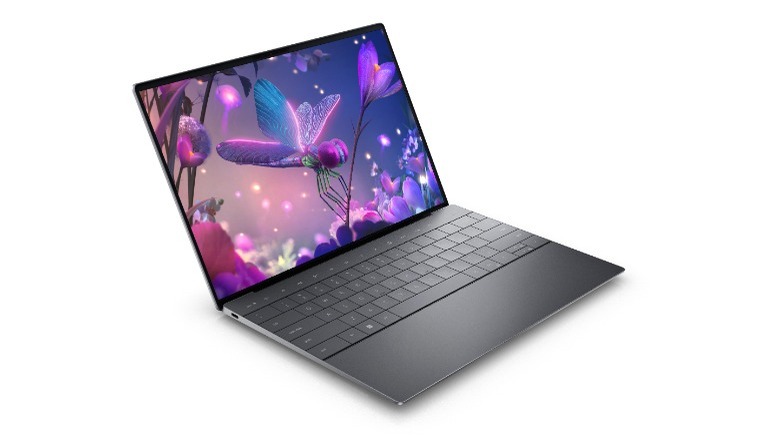 Dell
Dell's premium line of XPS laptops have been among the best of their kind for years now, but up until 2022, hadn't seen any major overhauls for several years. The latest generation of the XPS 13 split the line into two separate models, the lower-spec XPS 13 and the upgraded XPS 13 Plus. The latter option is arguably the better choice if you've got the cash, not least because it can be optioned with a 3840×2400 60Hz display.
It features a sleek-looking aluminum shell and ultra-thin bezels, and eagle-eyed viewers might notice there's no visible trackpad. It's instead integrated into the lower portion of the laptop surface, hidden away for a futuristic look. It's not just for show though, as the whole setup works intuitively and won't take much getting used to. It's not perfect — the 720p webcam is a bit of a letdown considering most rivals offer 1080p, and the thin shell means there's less space for physical ports. However, as a premium, portable work or general productivity laptop, it's still very much competing with the best in its segment.
Razer Blade 16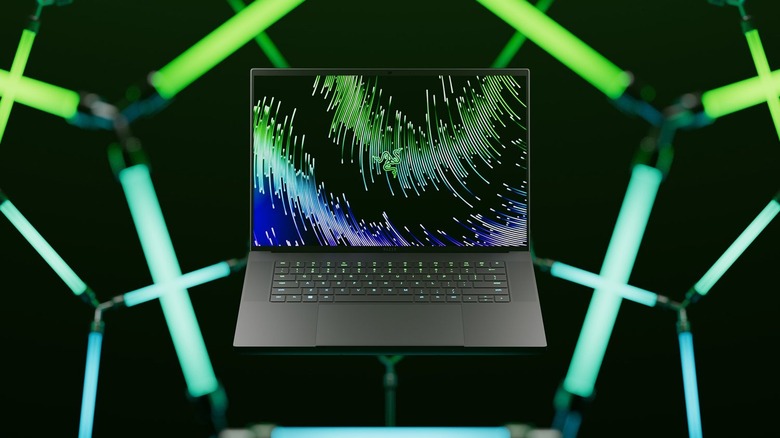 Razer
A high-end gaming laptop is never going to be cheap, but even by most gamers' standards, the Razer Blade 16 sports a big price tag. In top-spec form, the laptop will reach $4,299, but for that price, you do get an excellent 3840×2400 120Hz screen. For gamers who care more about refresh rates than resolution, there's also an option to switch to FHD+ at 240Hz. As you'd expect, the Blade 16 comes with a very impressive spec sheet in every other aspect too: At its heart is a 13th Gen Intel Core i9-13950HX CPU, backed up by an RTX 4090 and 32 GB of DDR5 RAM.
While the laptop's sky-high retail price will mean that only the most dedicated (and deep-pocketed) buyers will be able to justify the cost, if you're looking for a top-end gaming laptop, this is an excellent choice. The larger Razer Blade 18 packs even more power and costs even more, but there's no 4K screen option available.
Asus ZenBook Pro Duo 15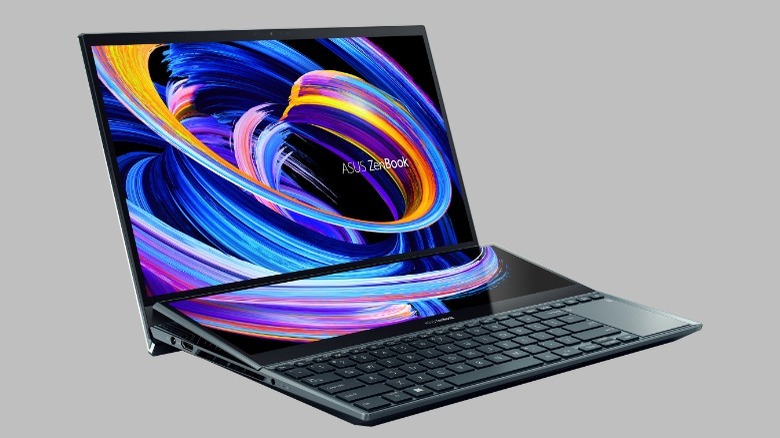 Asus
If one 4K display isn't enough, then how about two? The Asus ZenBook Pro Duo 15 gives you double the pixels with a primary 15.6-inch OLED screen and a secondary display above the keyboard. Both are touch-sensitive and can be used with Asus' built-in pen for precise touches. A 12th Gen Intel Core i9 and Nvidia GeForce RTX 3060 graphics mean that this laptop will deal with almost anything a designer could throw at it, and it's also capable of tackling light gaming with ease.
Like many of the other laptops here, the ZenBook Pro Duo 15's innovative design comes at a price that will exclude plenty of buyers. At $2,799, it's only really justifiable for those looking to use it primarily as a work tool. According to Asus, it does boast military-grade durability though, so at least those who do cough up the cash won't have to worry too much about dropping or scratching it.
Alienware M17 R5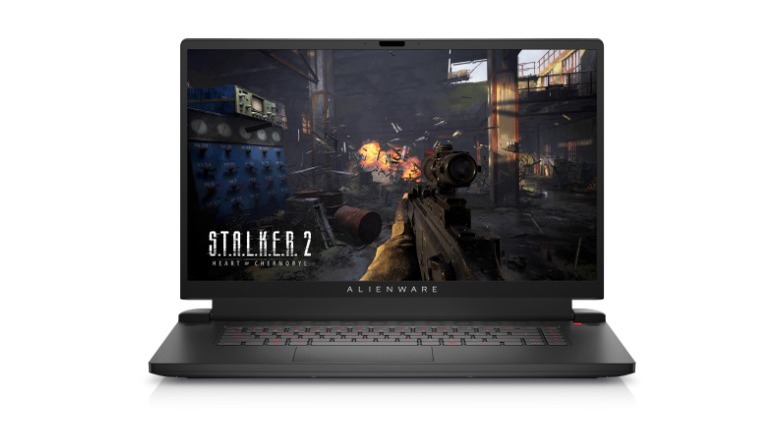 Dell
Alienware's M17 R5 packs both power and productivity into one, admittedly rather bulky, package. For $2,699, it offers an 8-core AMD Ryzen 9 6900HX processor with an Nvidia GeForce RTX 3080 Ti graphics card. For a little extra, up to 4TB of SSD storage is on offer, more than most buyers will realistically need. There's also an optional CherryMX mechanical keyboard with extra RGB lighting, if that's your thing.
All that power is arguably of little use without a suitably impressive screen to back it up, and the latest version of the M17 sports a 3840×2160 17.3-inch display in its highest-resolution form. It's only capable of a 120Hz refresh rate, while the FHD display option can achieve up to 480Hz, but let's face it, that's hardly a deal breaker for most gamers unless they're playing professionally. The M17's more powerful, thinner brother is the X17 R2, but it misses out on the 4K screen, instead sporting a 2560×1440 panel in its highest-resolution form.
Dell Inspiron 16 2-in-1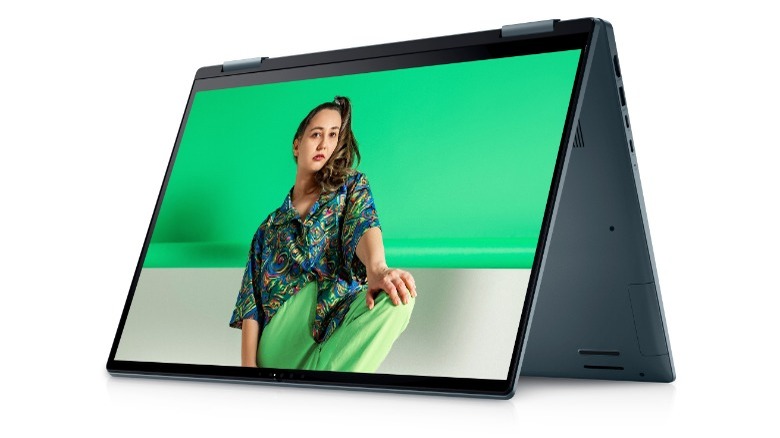 Dell
The Dell Inspiron 16 2-in-1 is one of the few 2-in-1 laptops currently offering a 4K screen with 16:10 resolution, and depending on the exact spec, it'll start at around $1,549. The HDR display also promises to make blacks look deeper than before, and there's a 1,000,000:1 contrast ratio to make colors pop. It's also powerful enough for light gaming, although it won't be capable of handling more demanding titles. In top-spec form, the laptop features an Intel Core i7-1260P CPU and an Nvidia GeForce MX550 graphics card, alongside 16 GB of RAM.
It's also well-equipped in terms of physical connectivity, with two USB 3.2 ports, two Thunderbolt 4 ports, an HDMI port, and an SD card slot. Some of Dell's other recent releases have slimmed down the number of ports available in the name of aesthetics and thinness, so it's good to see that there are no such issues here.
HP ZBook Fury 17 G8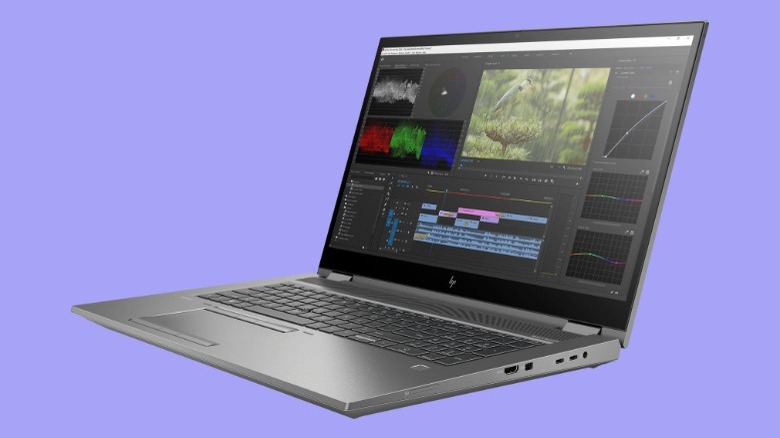 HP
If you're a creative professional looking for the perfect workstation and a 4K screen is on the must-have list, then the HP ZBook Fury 17 G8 is a solid choice. Options for 4K builds usually retail for at least $4,000, but at the time of writing, HP's own website is offering discounts of more than $1,000 on built-to-order examples. Keep adding optional upgrades and the ZBook Fury can reach eye-watering sums, with costs spiraling to well north of $10,000 if you go wild with the options list.
That might seem excessive, but this is exactly the kind of laptop where a 4K screen is most necessary. The 17.3-inch touchscreen can be cranked up to 550 nits of brightness, ensuring that every pixel in the 3840×2160 display will remain clear even in harsh lighting conditions. It should go without saying that a machine like this is very much a niche product, and out of the scope (and budget) of the vast majority of laptop buyers. But, for professionals who need a machine on the cutting edge of modern laptop power, the ZBook Fury ticks all the right boxes.
Dell XPS 17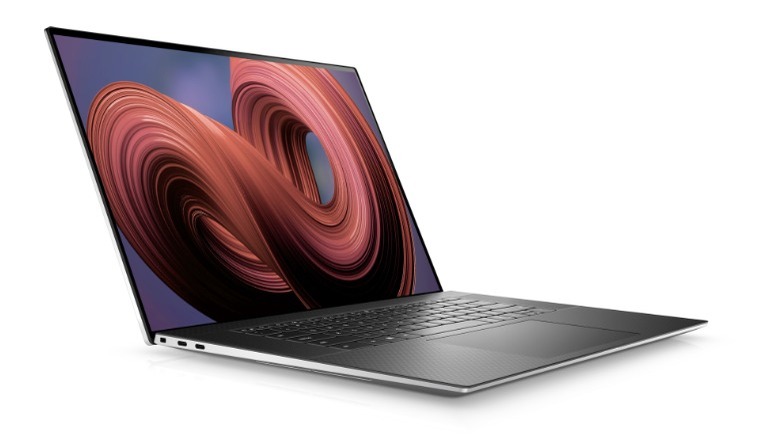 Dell
Dell recently updated the XPS 17 with an RTX 4080 GPU and a redesigned fan for improved airflow, making an already great laptop even better. Its 17-inch display can be optioned in 3840×2400 resolution, with brightness up to 500 nits. The XPS 17 sports the largest screen size of the whole XPS line, making it arguably the best-placed option to really make use of the extra pixels. Depending on what options you pick, the XPS 17 starts at around $3,599, but for that, you only get 16 GB of RAM and a 512 GB SSD.
The options list goes up to 64 GB of RAM and 8 TB of SSD storage, and with those boxes ticked, the XPS 17 will cost a hefty $5,629. However, that kind of spec will be overkill for all but the most demanding buyers. The lower parts of the spec range will be more than enough for most people, and that's also where the best value for money lies. If you're the kind of person that could ever call a $3,500 productivity laptop good value for money, that is.
MSI Titan GT77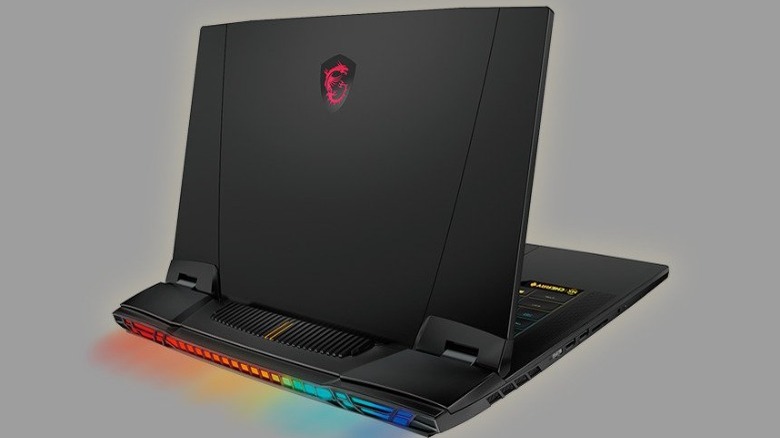 MSI
Never one to shy away from innovation, MSI employed some cutting-edge technology in the latest Titan GT77 gaming laptop. The 4K screen features mini-LEDs, which are still uncommon in laptop screens, but provide better contrasts and a higher maximum brightness than traditional LEDs. As a result, the display can crank out an incredible 1,000 nits of brightness at its peak, and MSI promises that 1,008 dimming zones will help to deliver a sharper image than any of its previous devices.
The Titan GT77 also features suitably powerful hardware to back up its crystal-clear display, with an Intel Core i9-12900HX processor available. Add an NVIDIA GeForce RTX 3080 Ti into the mix and you've got a machine capable of playing all major esports titles at 144Hz, but still extracting a level of detail out of the most graphically-demanding games that a traditional 1080p screen just couldn't achieve. Buyers of the Titan GT77 should expect to pay in the region of $3,000 depending on their exact configuration.
HP Spectre x360 16 2-in-1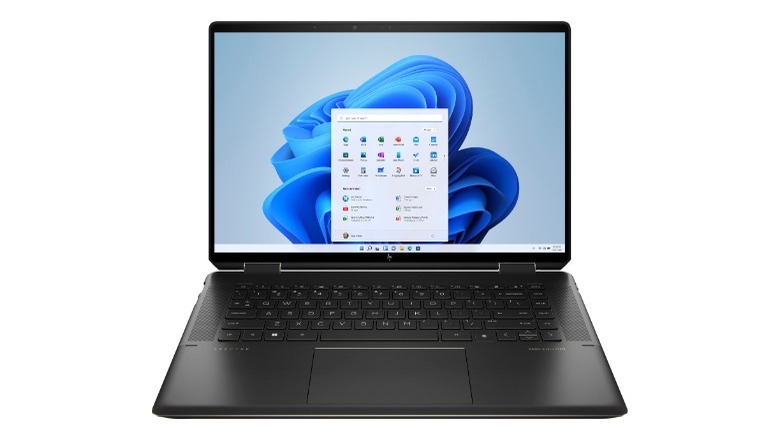 HP
Much like the Dell Inspiron 16 2-in-1, the HP Spectre x360 2-in-1 offers all the convenience of a tablet, but with the functionality of a premium laptop and a 4K display resolution. A 16-inch 3840×2400 OLED touchscreen is available, with a respectable maximum brightness of 400 nits. HP also offers a Low Blue Light feature to reduce the effect that using the laptop at night could have on your sleep patterns. Nighttime users will also appreciate the Bang & Olufsen-tuned audio, which adds an extra layer of richness to movie soundtracks and videos.
The webcam is often an element that's overlooked in higher-end laptops, but the Spectre x360 2-in-1 makes no such compromises. A 5MP camera is included as standard, and dual microphones help to keep recorded audio clearer than the competition. It's by no means a cheap laptop, but the Spectre x360 2-in-1 is significantly less pricey than many of the other laptops here, with a retail price of $1,649. That makes it one of the most affordable ways to get your hands on a 4K screen, assuming you don't need huge amounts of hardware power.
HP ZBook Power G7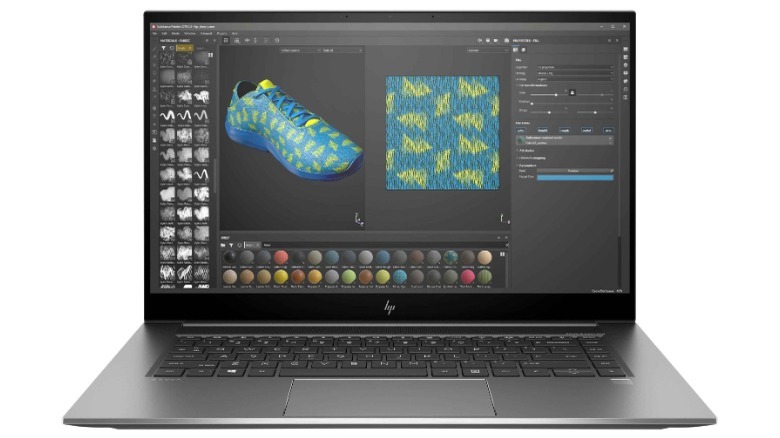 HP
Buyers looking for a capable workstation without having to shell out $4,000 or more for the HP ZBook Fury 17 G8 should consider its cheaper, smaller, and slightly older stablemate, the ZBook Power G7. It retails for $2,299 but can be found on offer for under the $2,000 mark, and it still sports an excellent 3840×2160 AMOLED screen. It's also slightly smaller than the Fury 17 G8, with a 15.6-inch screen.
It's suitable for medium-demand 3D modeling or as a top-end general productivity laptop, and its sleek metal body shell makes it a compelling alternative to a MacBook. Apple, incidentally, has yet to offer a 4K screen on their range of laptops, although the latest-generation 16-inch MacBook Pro gets pretty close with a native resolution of 3456×2234. Apple loyalists will have to either switch allegiances or wait it out for now if they want a proper 4K display.
The post 4K Laptops That Are Worth Your Money Right Now – SlashGear first appeared on www.slashgear.com
In many places around the world, horse races are an attraction that a lot of people love to watch. With the fast-paced action and thrill that each game provides, it is no longer surprising to know that millions of fans have grown fond of it.
Cybersecurity threats have become vast and more sophisticated. The rate of malware attacks and malicious activity counts within seconds despite the size or sector the organization belongs to — no one is safe enough to expect that foe actors will bypass vital company resources.