From www.pcgamesn.com
We're just a whisker away from the AMD Radeon RX 7800 XT release date and can't wait to see what this potential midrange monster has in store for us. Well, according to new benchmark leaks, the AMD Radeon RX 7800 XT could be an Nvidia GeForce RTX 4070 killer. If these leaks are true, AMD looks to be making an aggressive play for the midrange market, potentially offering better performance than Nvidia at a lower price.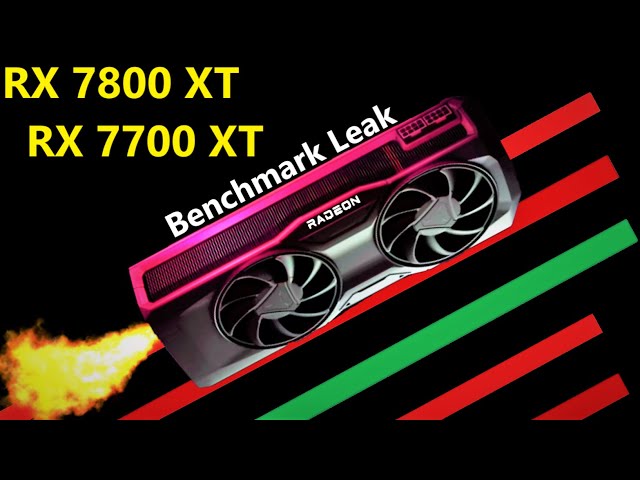 These leaks were revealed by YouTube hardware leaker Moore's Law Is Dead, who aggregated several benchmarks from sources who've already got their hands on the card. The overall results were averaged across multiple benchmarks looking at both 1440p and 4K performance. Moore's Law Is Dead refused to take 1080p performance into account, arguing that, "it is insulting to suggest that someone in 2023 is buying a card for more than $400 for 1080p gaming."
The main takeaway from the alleged benchmark data is that the RX 7800 XT beats the Nvidia GeForce RTX 4070 performance-wise by around 3-6%. Those figures seem to roughly correlate with the side-by-side comparative data AMD itself released when it announced the RX 7800 XT at Gamescom. It's important to note that the RX 7800 XT's MSRP is $499, a full $100 cheaper than the RTX 4070. With that in mind, these leaks suggest AMD is keen to position its new pixel pusher ahead of the RTX 4070 in the eyes of consumers. If the RX 7800 XT really does offer better performance, on average, with a lower price point, it's hard to imagine consumers seeing things any differently.
These leaks also gave a possible indication of the AMD Radeon RX 7700 XT's performance, with the alleged data indicating the GPU nestles between the RTX 4070 and Nvidia GeForce RTX 4060 Ti. At $449, the RX 7700 XT appears a strong contender with team green's midrange offerings, albeit a little less enticing than the RX 7800 XT, according to these leaks.
As always, you'll have to wait until we've provided official benchmarking for AMD's latest foot soldiers in the GPU war before you draw any firm conclusions. The AMD Radeon RX 7700 XT release date coincides with that of its elder sibling, arriving September 6, so we shouldn't have to wait long to find out if these graphics cards are the RTX 4070 killers these leaks suggest.
[ For more curated Computing news, check out the main news page here]
The post AMD Radeon RX 7800 XT leak reveals an Nvidia RTX 4070 killer first appeared on www.pcgamesn.com