From www.tomshardware.com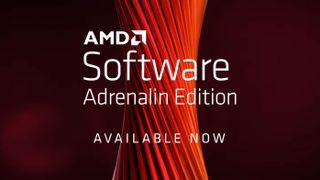 (Image credit: AMD)
AMD has released two new Adrenalin driver updates, one of which is for AMD's new Radeon RX 7800 XT and RX 7000 XT GPUs, the other for its older GPUs. The driver sees the introduction of two brand new AMD technologies on AMD Radeon hardware. The new update adds support for AMD Radeon Anti-Lag+ and the long-awaited AMD Hyper RX technology that was supposed to launch a few months ago. The new driver also adds special integration of Radeon Boost into Anti-Lag+, enabling both technologies to work together.
For some reason, AMD had to split 23.9.1 into two distinct versions. One supporting all of AMD's current RX 7000, 6000, and older graphics cards, while the other only supports AMD's new Radeon RX 7800 XT and RX 7000 XT mid-range graphics cards called the AMD Software: Adrenalin Edition for Radeon™ RX 7700 XT and Radeon™ RX 7800 XT.
Thankfully, both versions don't have any differences beyond supporting specific hardware.
Moving on to the new features, and AMD's latest driver sees two new features.
Hyper-RX is a performance-enhancing feature that incorporates several current AMD technologies and fuses them into one entity, making it a one-click performance-boosting solution for AMD gamers. The new feature incorporates AMD Anti-Lag, Anti-Lag+ (in supported games), Radeon Boost, and Radeon Super Resolution and enables all these features at once when you enable Hyper-RX in the Adrenalin control panel. Hyper-RX was supposed to come out a few months ago, but was delayed for unknown reasons until now. For more details, be sure to check out our previous Hyper-RX coverage.
Anti-Lag+ is a new enhancement over AMD's vanilla Anti-Lag technology that further improves input lag on Radeon graphics cards. According to AMD, Anti-Lag+ applies "frame alignment within the game code itself", enabling better frame pacing and better latency improvements over Anti-Lag. This is very similar to Nvidia Reflex which also improves performance at the game engine level. However, like Reflex, Anti-Lag+ requires game developer support, meaning it won't work in every game like AMD's vanilla Anti-Lag solution.
AMD has announced twelve titles featuring initial support for Anti-Lag+, these titles include Apex Legends, Overwatch 2, Borderlands 3, Dying Light 2, Shadow of the Tomb Raider, Rise of the Tomb Raider, Resident Evil 4, Ghostwire: Tokyo, Fortnite, The Last of Us: Part 1, Star Wars Jedi: Survivor, and Forspoken.
[ For more curated Computing news, check out the main news page here]
The post AMD Releases Bespoke Drivers for RX 7800 XT, 7700 XT GPUs | Tom's Hardware first appeared on www.tomshardware.com