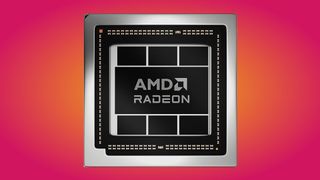 AMD released their Q3 financials with positive improvements. (Image credit: AMD)
What you need to know
AMD announced revenue for the third quarter of 2023 of $5.8 billion
AMD had a gross margin of 47%, an operating income of $224 million, and a net income of $299 million.
AMD is at 9% growth in the current Q4 of 2023 or approximately $6.1 billion which was below analyst predictions causing shares to drop after-hours.
---
AMD published their 3rd quarter financials for 2023 and the numbers look relatively solid however since the announcement AMD stock has dropped about 4.25% after-trading hours, likely due to a less-than-stellar 4th quarter announcement.
The company overall looks to be doing great though as they are focusing on more sectors and expanding their portfolio but they were hit in some key areas we can look closer into.
How did AMD do in Q3 2023?
Overall it looks like AMD is doing pretty well compared to a lot of other companies that are reporting shrinking profits even as revenue grows and have been raising prices and going through lay-offs to keep their shareholders placated. Looking at some of the GAAP raw numbers. The GAAP revenue for the quarter was $5.8 billion up over $5.565 billion in Q3 2022, the GAAP gross profit was $2.747 billion up over $2.354 billion in Q3 2022. That's a 17% increase in gross profits.
One of the negatives that were reported was a decrease of 8% in the Gaming segment revenue which they blame on less demand for their semi-custom chips which are used in devices like the Xbox Series X and PS5.
There were a few other loss areas but none that amounted to an overall huge loss. as seen by the increase of 17% GAAP and 7% non-GAAP gross profits.
How is AMD's financial outlook for quarter 4 2023?
It looks like the market is not reacting well to AMD's expectations for the company's Q4 2023 financial targets. A quick Bing search shows the company's shares have dropped quite a bit since the announcement. AMD expects the company to earn about $6.1 billion, plus or minus $300 million. If they are able to hit that target of $6.1 billion they would be at 9% year-over-year growth and 5% for sequential growth. They also expect the Non-GAAP gross margin to be around 51.5%.
Personally, these numbers don't seem like horrible targets, but with it being the end of the year and the quarter when companies are expected to perform the best, it is understandable why Wall Street might be deciding to sell.
I think AMD should be applauded for continuing to offer good consumer products and partner with innovative products like the Lenovo Legion Go which launched today.
Are you worried about the AMD financials for Q4? Are you surprised AMD was able to report substantial growth this quarter? Let us know in the comments.
[ For more curated Computing news, check out the main news page here]
The post AMD revenue of $5.8 billion for Q3 2023 with 17% increase in gross profits first appeared on www.windowscentral.com