From www.tomshardware.com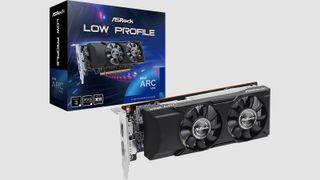 (Image credit: ASRock)
ASRock has quietly started to offer its low-end low-profile Intel Arc A310 graphics card designed mostly to build, upgrade, or repair compact PCs that need basic graphics and decent video playback capabilities, such as office desktops or home theater PCs. The unit can hardly run demanding games properly and will unlikely join the ranks of the best graphics cards, but will work with almost all desktop systems out there.
ASRock's Intel Arc A310 Low Profile 4GB graphics board comes with the Intel ACM-G11 graphics processor with 6 Xe cores (768 stream processors at 2.0 GHz) and carries 4 GB of GDDR6 memory that uses a 64-bit interface. While this card features a cut-down version of the ACM-G11 GPU that has lower performance in games (and which makes it a low-end graphics card), it still features world-class media processing capabilities with hardware encoding/decoding for popular formats, such as AV1, H.264, H.265, and VP9.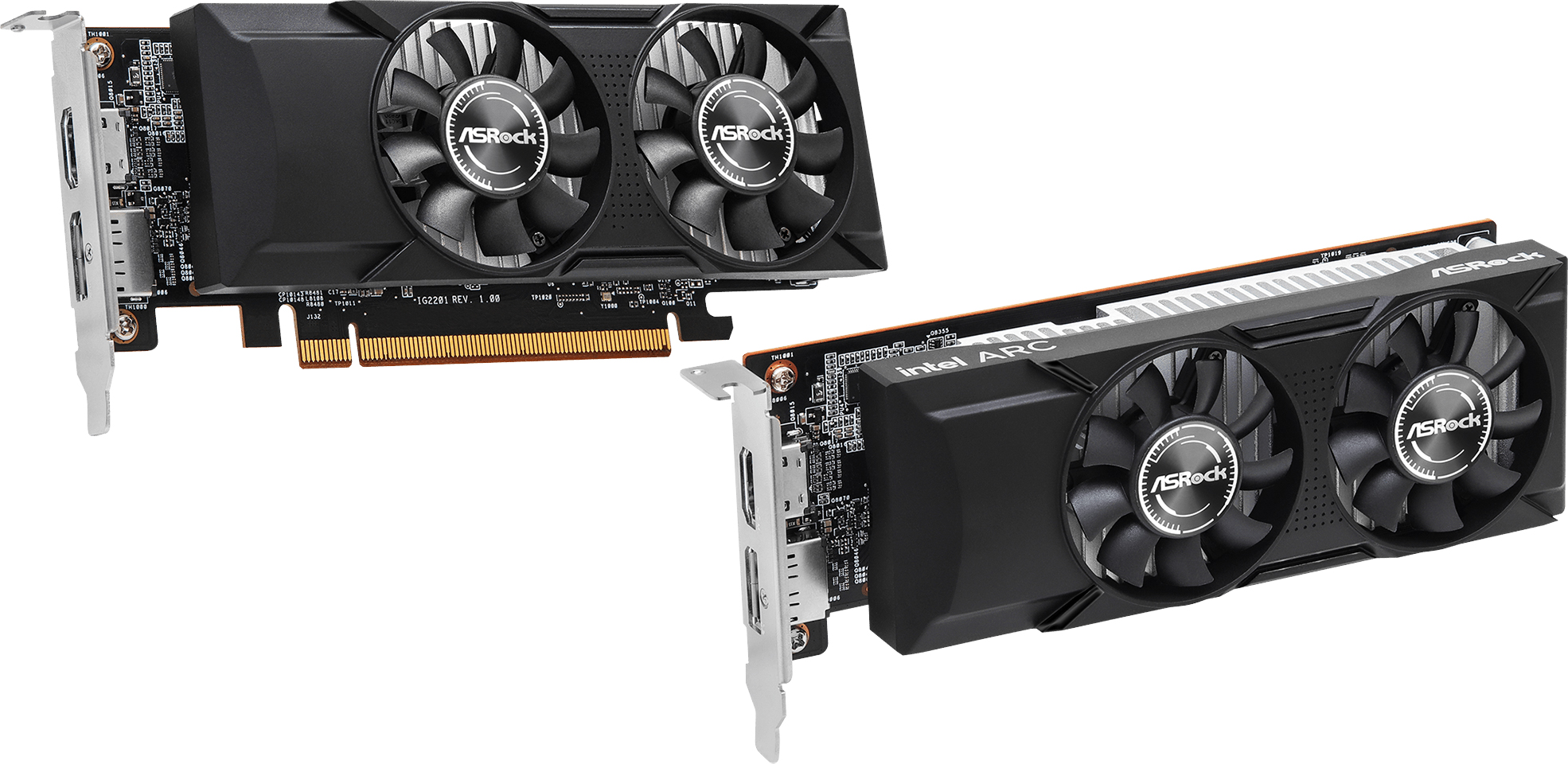 When it comes to display outputs, the ASRock Arc A310 Low Profile graphics board has one DisplayPort 2.0 with DSC and one HDMI 2.0b. There is no mention that the DP supports multi-stream transport technology (MST), so it is likely that the card can only support up to two displays simultaneously.
As for cooling system, it has a dual-slot dual-fan cooler, which is frankly speaking an overkill for the product that consumes 75W maximum. Meanwhile, it looks like ASRock is re-using both the cooler and the printed circuit board from its recently launched low-profile Arc A380 graphics card. This certainly limits compatibility with the most compact PCs, but also cuts down costs.
ASRock doesn't mention price on its website, which is unsurprising. While there are not many low-profile graphics cards on the market today, there are low-profile Arc A310 board from various vendors. That said, it is unlikely that the company will charge a premium for the form-factor and the product will be affordable, just as an entry-level product is meant to be.
[ For more curated Computing news, check out the main news page here]
The post ASRock's Latest Arc A310 GPU Is Low-Profile for SFF Systems | Tom's Hardware first appeared on www.tomshardware.com