From www.tomshardware.com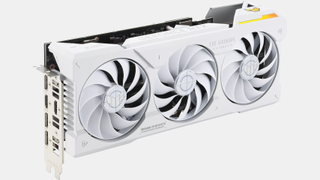 (Image credit: Asus)
Asus has quietly launched its RTX 4070 Ti TUF Gaming White OC Edition graphics card that brings together the enhanced reliability that TUF graphics cards are known for, advanced cooling, factory overclocking… and a white façade. The key selling point of the product is still its white outfit.
The Asus TUF Gaming GeForce RTX 4070 Ti White OC Edition graphics card is essentially the same as TUF Gaming GeForce RTX 4070 Ti OC Edition graphics card, but with a white cooling shroud and backplate. In fact, the white version of the product continues to use a black printed circuit board with a 9+4-phase voltage regulating module that is designed to ensure that Nvidia's AD104 GPU with 7680 CUDA cores gets enough of clean power to maximize its overclocking potential.
Whether dressed in white or black, the GPU can boost to 2760 MHz (which is slightly higher than 2610 MHz stock clocks set by Nvidia), while the 12GB of GDDR6X memory still runs at the standard 21 GT/s data transfer rate.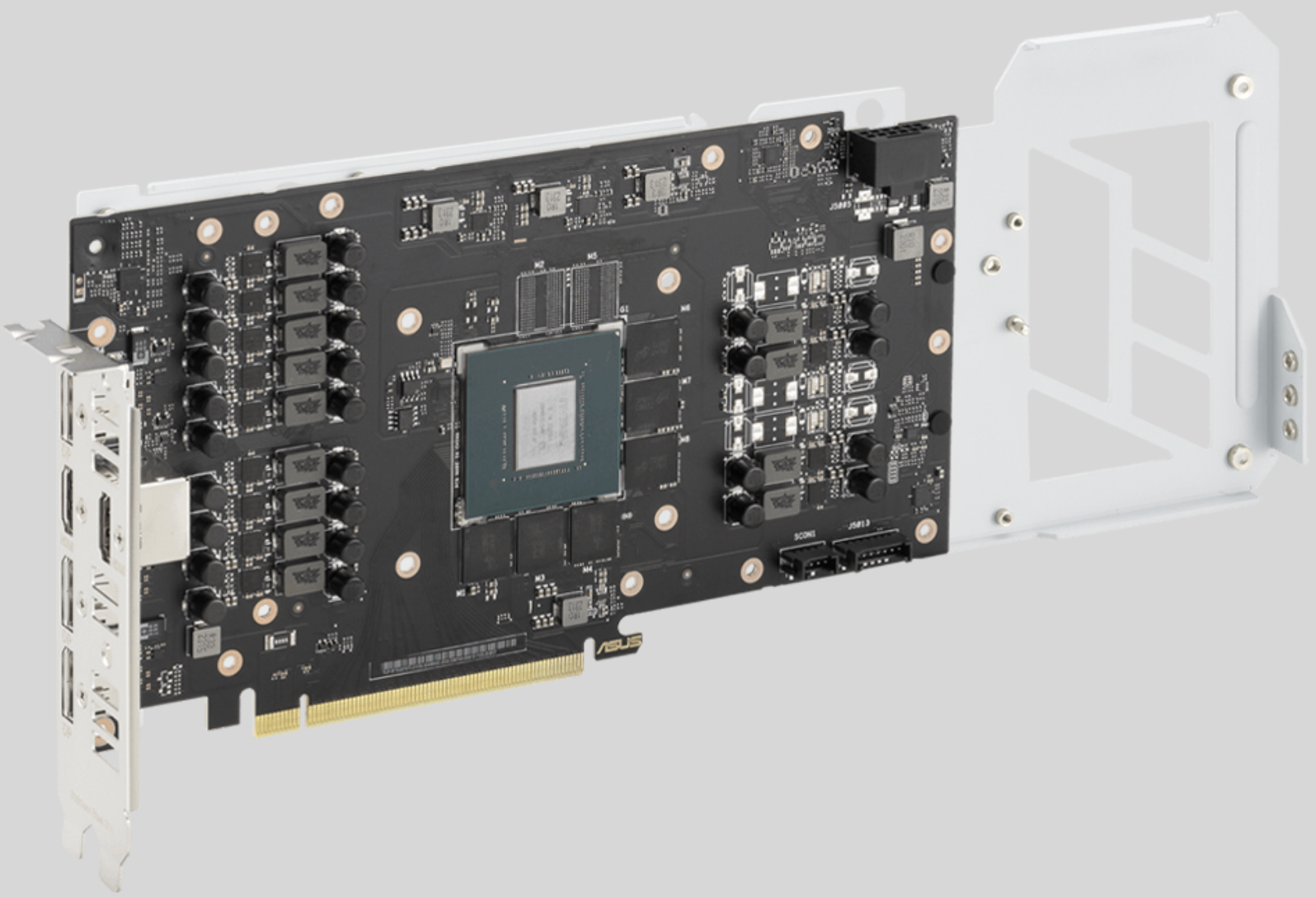 The add-in-board (AIB) gets power from a 12VHPWR connector that can deliver 450W–600W of power, but Asus doesn't disclose the actual power limit of the TUF Gaming RTX 4070 Ti. Meanwhile, the graphics card is equipped with a massive 3.25-slot three-fan cooling system that looks quite capable of cooling down a heavily overclocked GPU — even if this particular card only features a modest OC.
Keep in mind that end-user overclocking is a lottery (i.e. luck) and the GeForce RTX 4070 Ti is still one of the best graphics cards available, even at factory clocks.
One of the extra features of the TUF Gaming GeForce RTX 4070 Ti White OC Edition is its extra HDMI output. This AIB comes with three DisplayPort connectors and two HDMI 2.1 connector, which will be useful for those with two HDMI displays. Only four outputs can be used simultaneously, but the HDMI 2.1 ports have up to 42 Gbps of data throughput, compared to just 25.92 Gbps for DisplayPort 1.4a.

Like other modern graphics cards aimed at gamers seeking to create stylish builds, the Asus TUF Gaming GeForce RTX 4070 Ti White OC Edition is equipped with addressable RGB LEDs. Still, the lighting on TUF series cards tends to be more subdued than on Asus's ROG Strix line.
Since Asus introduced its first white GeForce RTX 40-series TUF board a few days ago, the AIB is not yet available and we cannot find its recommended price. Meanwhile, the regular (black) version of the product is priced at $849. The least expensive alternative using the same GPU right now is the Zotac RTX 4070 Ti Trinity OC that currently goes for $769.
[ For more curated Computing news, check out the main news page here]
The post Asus Launches White GeForce RTX 4070 Ti TUF Gaming | Tom's Hardware first appeared on www.tomshardware.com