From bgr.com
Published Oct 18th, 2023 11:33AM EDT
Image: Stanislav Kogiku/SOPA Images/LightRocket via Getty Images
ChatGPT has come a long way since OpenAI first released the large language model (LLM) that powers its chatbot. Now, the company is taking another big step, revealing that the "Browse with Bing" plugin is now ready for full release, giving ChatGPT full internet access, allowing it to look at real-time information.
The company shared the news on Tuesday, October 17, and says that any users paying for ChatGPT Plus will be given access to the internet through ChatGPT. This will let the model respond to questions with up-to-date information, whereas previous iterations of ChatGPT were roughly two years behind on their information. The feature was previously released in beta last month.
Other plugins have allowed ChatGPT users to access the internet, but this is the first time that OpenAI is officially supporting it with its own access plugin, which means that it must believe that its AI's ethical constraints are at a place where they can withstand the best and worst that the internet has to offer.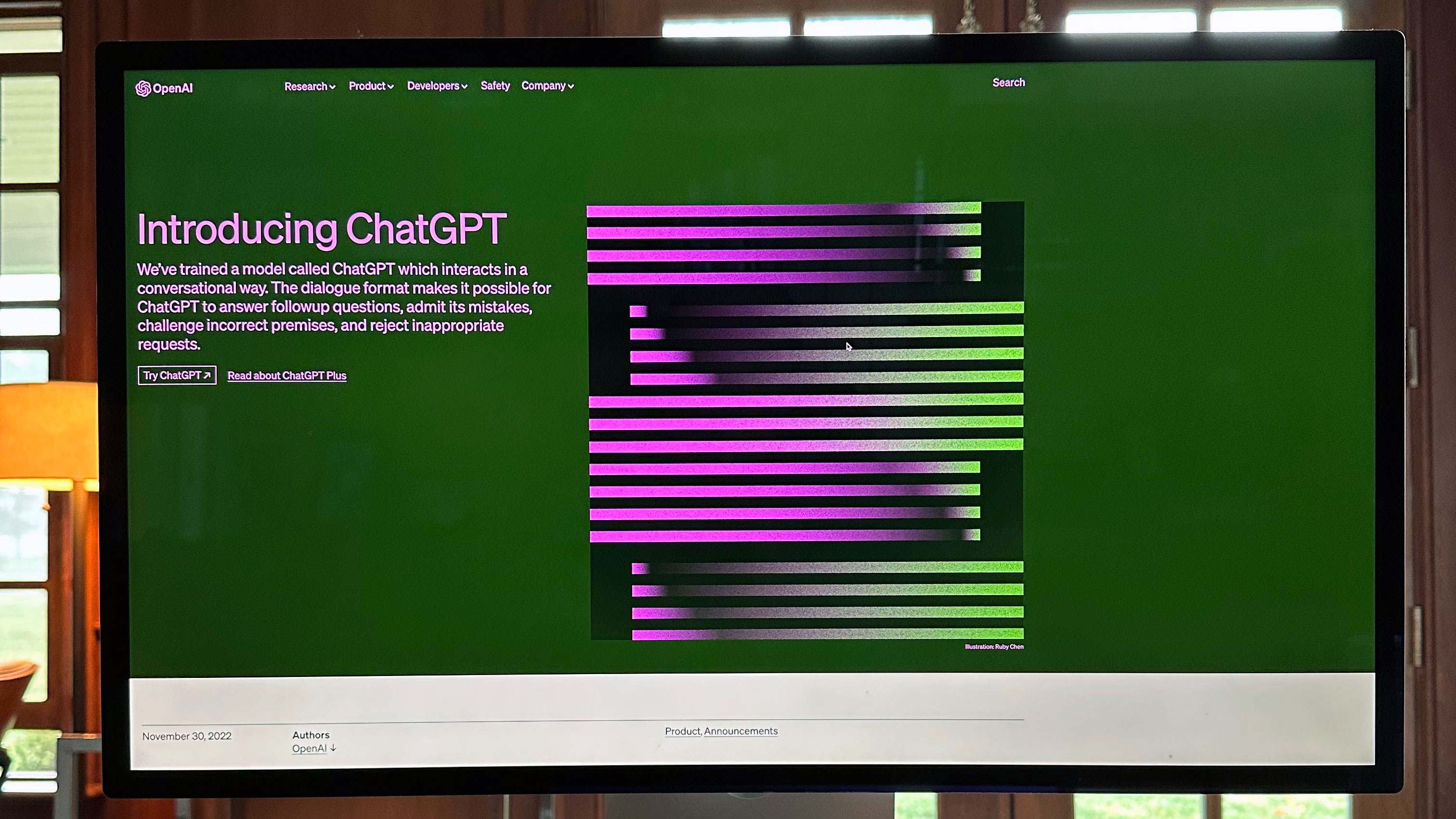 Whether or not that is true remains to be seen. The AI development company has worked hard to create constraints around its AI to keep it from going too far over the edge. Now, all that remains is to see if this access is worth the $20 price tag for ChatGPT Plus. Considering Bing Chat already offers access to GPT-4 for free, users might be less likely to pay for ChatGPT Plus since it users Bing anyway.
Alongside giving ChatGPT full internet access, OpenAI also revealed that it will add DALL-E 3, the company's AI-powered image generator, to ChatGPT as an integration, giving users the option to create artwork directly through the chatbot.
AI continues to evolve and grow, and that growth has worried some, including AI pioneers, who warn that AI could overthrow humanity one day if we aren't careful. With ChatGPT gaining more access to the information in the world, we'll likely see more warnings like that popping up in the coming weeks.
All that's left to do now is see just how well OpenAI has created the ethical constraints meant to hold ChatGPT in place.

Josh Hawkins has been writing for over a decade, covering science, gaming, and tech culture. He also is a top-rated product reviewer with experience in extensively researched product comparisons, headphones, and gaming devices.
Whenever he isn't busy writing about tech or gadgets, he can usually be found enjoying a new world in a video game, or tinkering with something on his computer.
[ For more curated tech news, check out the main news page here]
The post ChatGPT now has full access to the internet, and it's a game-changer first appeared on bgr.com