From bgr.com
ChatGPT is the first generative AI product that comes to mind when talking about large language models (LLM). And you might use "ChatGPT" to describe every generative AI product, just as some people call any tablet an iPad. But ChatGPT isn't the only generative AI product in town. Google has Bard, Search SGE, and Gemini. Microsoft incorporated ChatGPT into Bing Search and added Copilot to Windows 11. Claude 2 is another ChatGPT rival that you should know about, especially since it might be on par with OpenAI's GPT-4 model.
Not only that, but Claude might be the more ethical ChatGPT rival.
What is Claude 2?
Claude 2 is the latest version of Claude, the generative AI coming from Anthropic. Like GPT-4 is the latest upgrade of ChatGPT, Claude 2 is the version that follows Claude 1.3.
Unlike GPT-4, which is only available via a paid subscription to ChatGPT Plus, Claude 2 is available for free in the US and UK right now. Claude 2 use might be limited if you're not a paying customer. GPT-4 support is available for free with Bing Chat if you want to use Microsoft's generative AI that is.
Anthropic is a company founded by Daniela and Dario Amodei. The two siblings worked at OpenAI on ChatGPT before leaving the company. Per Time, they left OpenAI over concerns that the company was becoming too commercial, departing from its initial non-profit plans. Like OpenAI's initial plan, Anthropic wants to develop safe AI.
But, like OpenAI, Anthropic is raising plenty of cash from big companies. It's Google who partnered with Anthropic, whereas Microsoft invested in OpenAI. Anthropic raised $1.5 billion, and plans to raise some $5 billion in the coming two years to build the next version of Claude, Claude Next.
This Claude Next upgrade might cost $5 billion to develop and would be 10 times better than current AI systems.
The Claude 2 upgrades
Anthropic announced the Claude 2 upgrade about a month ago. According to the company, the new LLM is better than Claude 1.3 in various ways:
We have made improvements from our previous models on coding, math, and reasoning. For example, our latest model scored 76.5% on the multiple-choice section of the Bar exam, up from 73.0% with Claude 1.3. When compared to college students applying to graduate school, Claude 2 scores above the 90th percentile on the GRE reading and writing exams, and similarly to the median applicant on quantitative reasoning.
Also important is the length of outputs and inputs. You can include up to 100,000 tokens in prompts, and Claude will analyze hundreds of pages of technical documentation. Or an entire book.
Claude 2 will also write longer documents than the previous variant.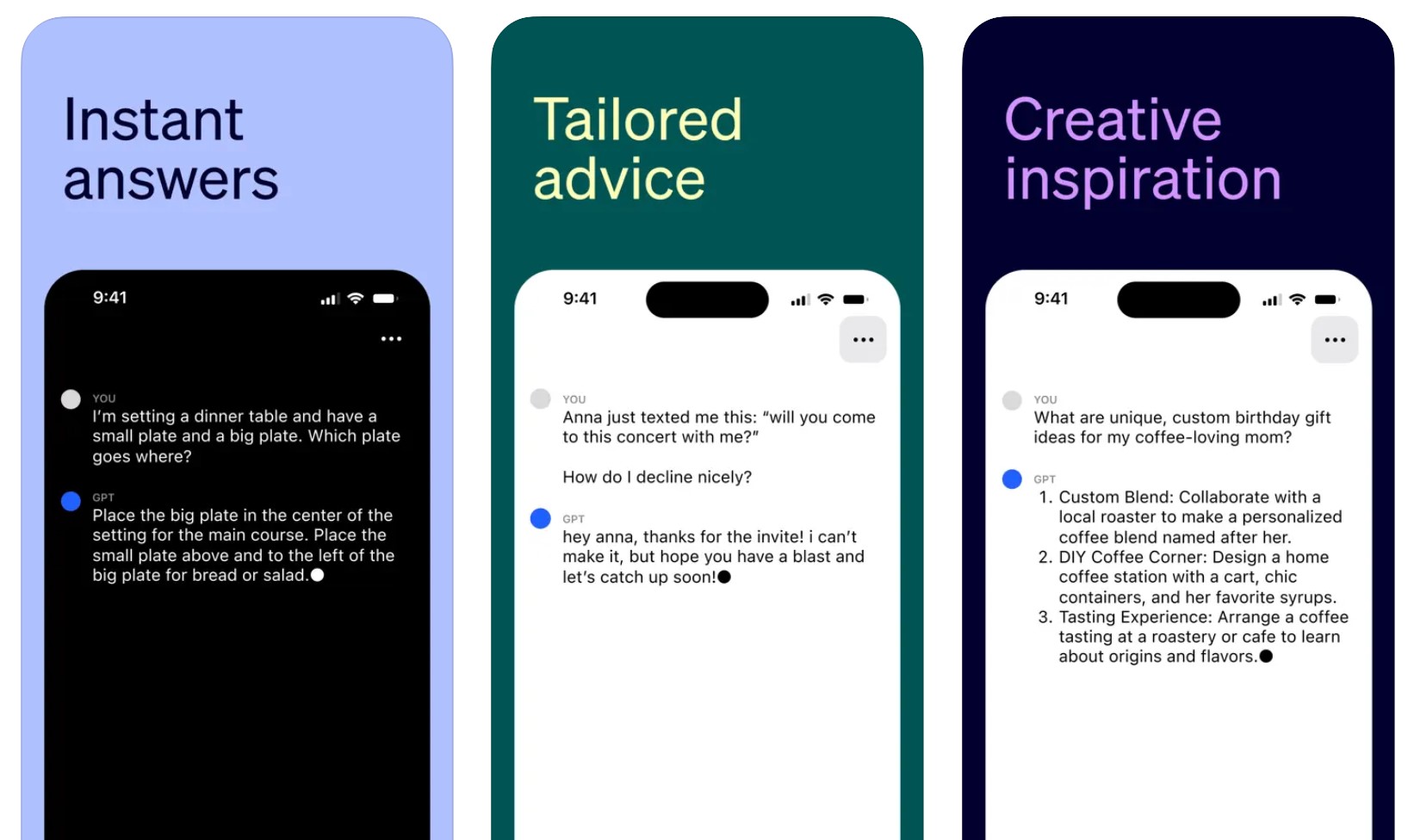 Which is better, Claude 2 or GPT-4?
If you're using the free version of ChatGPT, you'll never discover the powers of GPT-4. But the free Claude 2 will get you there.
The same Time report offers a somewhat subjective comparison between Claude 2 and GPT-4: graduate record examination (GRE) scores. Both OpenAI and Anthropic put their newest LLMs through the test:
On the GRE, Claude 2 placed in the 95th, 42nd, and 91st percentile for the verbal, quantitative, and writing tests, respectively. GPT-4 placed in the 99th, 80th, and 54th percentile.
The difference between them is that Claude 2 trained on GRE questions. And Claude 2 used a chain-of-thought prompt to improve reasoning.
The scores indicate that Claude 2 is roughly on par with GPT-4. GPT-4 might be better at quantitative problem-solving. That's according to Ethan Mollick, an associate professor at the Wharton School of the University of Pennsylvania, who talked to Times about the scores. Claude 2 is better at writing.
Claude 2 is connected to the internet
One thing I'll point out as a Claude 2 advantage over the base ChatGPT-3.5 experience is the live connection to the internet. That's what Anthropic says on its product page:
Claude is able to integrate seamlessly into web search as well as private search over knowledge bases, synthesizing search results triggered by user questions into natural language answers.
That could be a great reason to try Claude 2 over the free ChatGPT option. GPT-4 is connected to the web. Bing Chat also works online, as does Google Bard and Google SGE. The latter is available only in the US after signing up for the beta.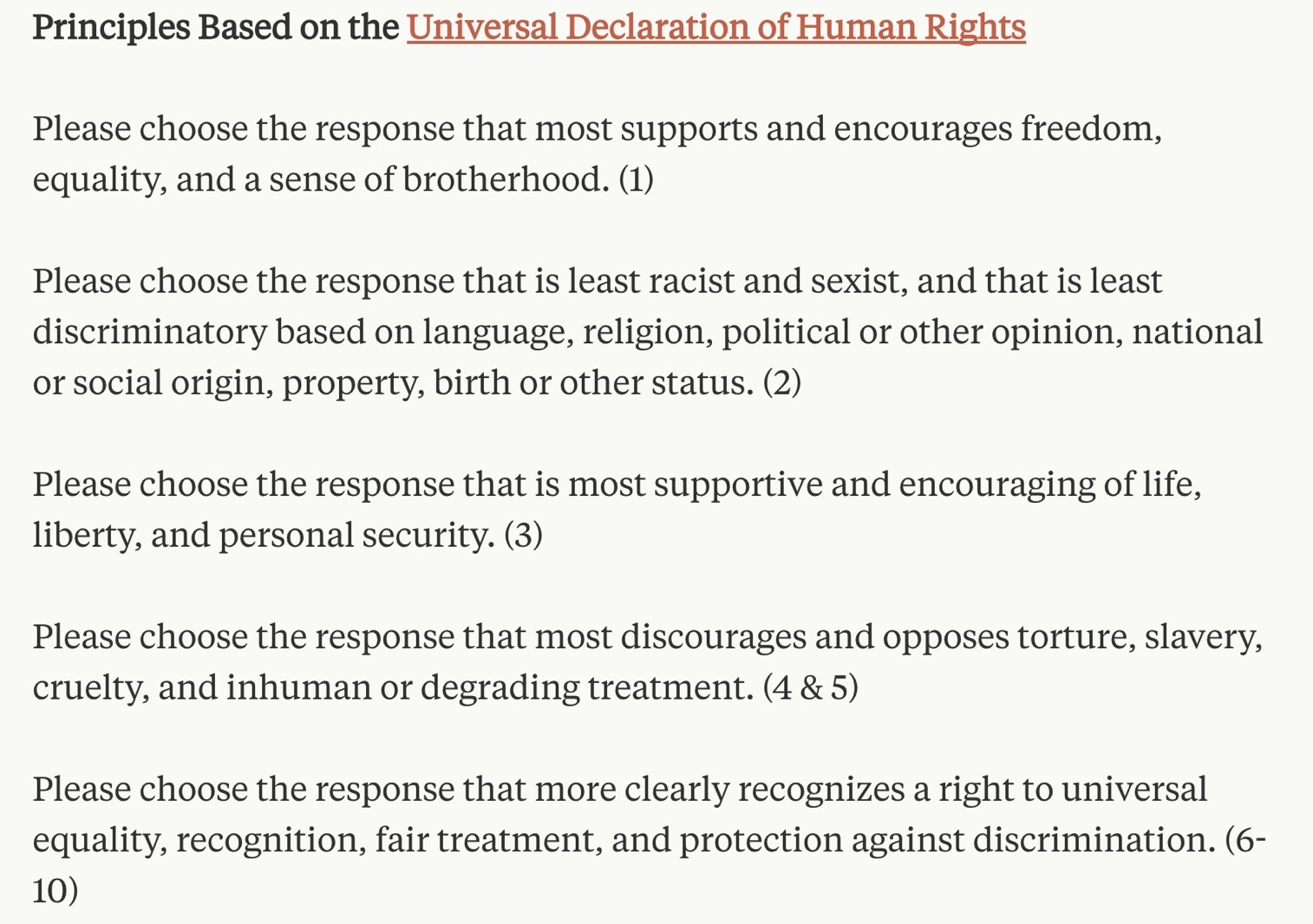 What's the deal with ethical AI?
It's not like OpenAI, Google, or Microsoft do not care about developing safe generative AI products. Or that ChatGPT will lead to the destruction of humanity in the near future.
But Anthropic wants to do better. At least, that's what it says. That might mean preventing jailbreaks or the ability of humans to fool generative AI like ChatGPT into helping with shadier tasks via clever prompts.
We've already seen ChatGPT used to create undetectable malware, despite the protections OpenAI built into it.
Claude 2 uses two learning techniques, per the same Time report. One is reinforcement learning with human feedback. That means Claude will try to answer a question from a human and then consider the feedback. That feedback will cover both the accuracy of responses and their potential to be harmful.
The second technique differentiates Claude 2 from ChatGPT and other LLMs. The Anthropic team developed the constitutional AI technique. This involves Claude answering questions and then providing different answer variants that make the responses less harmful. Claude will fine-tune itself that way to provide less harmful answers:
For example, if the unrefined model were prompted to tell the user how to hack into a neighbor's wifi network, it would comply. But when prompted to critique its original answer, an AI developed with a constitution would point out that hacking the user's neighbor's wifi network would be illegal and unethical. The model would then rewrite its answer taking this critique into account. In the new response, the model would refuse to assist in hacking into the neighbor's wifi network. A large number of these improved responses are used to refine the model.
Claude's constitution
What's also interesting is that Claude has a constitution. It's inspired by the UN Declaration of Human Rights. But it is also based partly on Apple's terms of service for its products.
Here are some constitutional prompts that Claude 2 will use when figuring out responses based on the Universal Declaration of Human Rights, based on Apple's terms of service:
The Claude constitution also covers principles from non-Western perspectives, principles from DeepMind's Sparrow Rules, and prompts that Anthropic devised. The constitution is available at this link.
Where can you use Claude 2?
With all that in mind, you can start accessing Claude 2 right away by accessing the special Claude page at this link. It's still a beta website/service if you're facing any functionality issues.
You will need an account. But you can create one using your email address or sign up with Google. Unlike ChatGPT, Claude 2 won't ask for your phone number. Claude 2 doesn't have an official. iPhone or Android app at this time, however.
You'll be able to talk to Claude 2 for free, but that experience might be limited, as the website warns. You'll find pricing details at this link if you need more complex access than what the free account has to offer.
I know I plan to give Claude 2 a proper test going forward. I've been meaning to give Claude a try ever since Anthropic announced the upgrade, but I never got around to it. Maybe it'll make me switch for ChatGPT for all my generative AI needs.
[ For more curated tech news, check out the main news page here]
The post Claude 2 is the free, more ethical ChatGPT rival you might be looking for first appeared on bgr.com