From www.tomshardware.com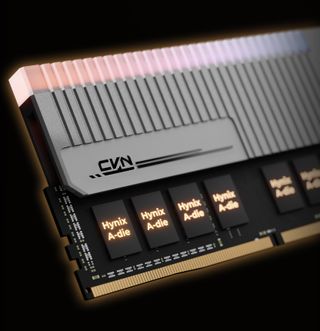 (Image credit: Colorful)
Colorful this week introduced its new CVN Icicle DDR5-6600 32 GB memory kit aimed at enthusiasts and featuring a unique cooling system. Apparently, these DRAM sticks are said to feature impressive overclocking potential as they have almost achieved the world's overclocking record for DDR5 memory with their impressive DDR5-10708 CL56 data transfer rate. Interestingly, the modules are not too expensive.
Colorful's CVN Icicle DDR5-6600 CL34 16GB modules (set to be available in dual-channel 32 GB kits) come with a rather unimpressive data transfer rate of 6600 MT/s at a rather overwhelming 1.4V, which implies great overclocking potential without further voltage increase. To prove this point, Colorful says that its iGame Lab overclockers have pushed a CVN Icicle DDR5 to 10,708 MT/s, which is very close to the world's record of 11,130 MT/s and is well above the second-best record of 10,594 MT/s.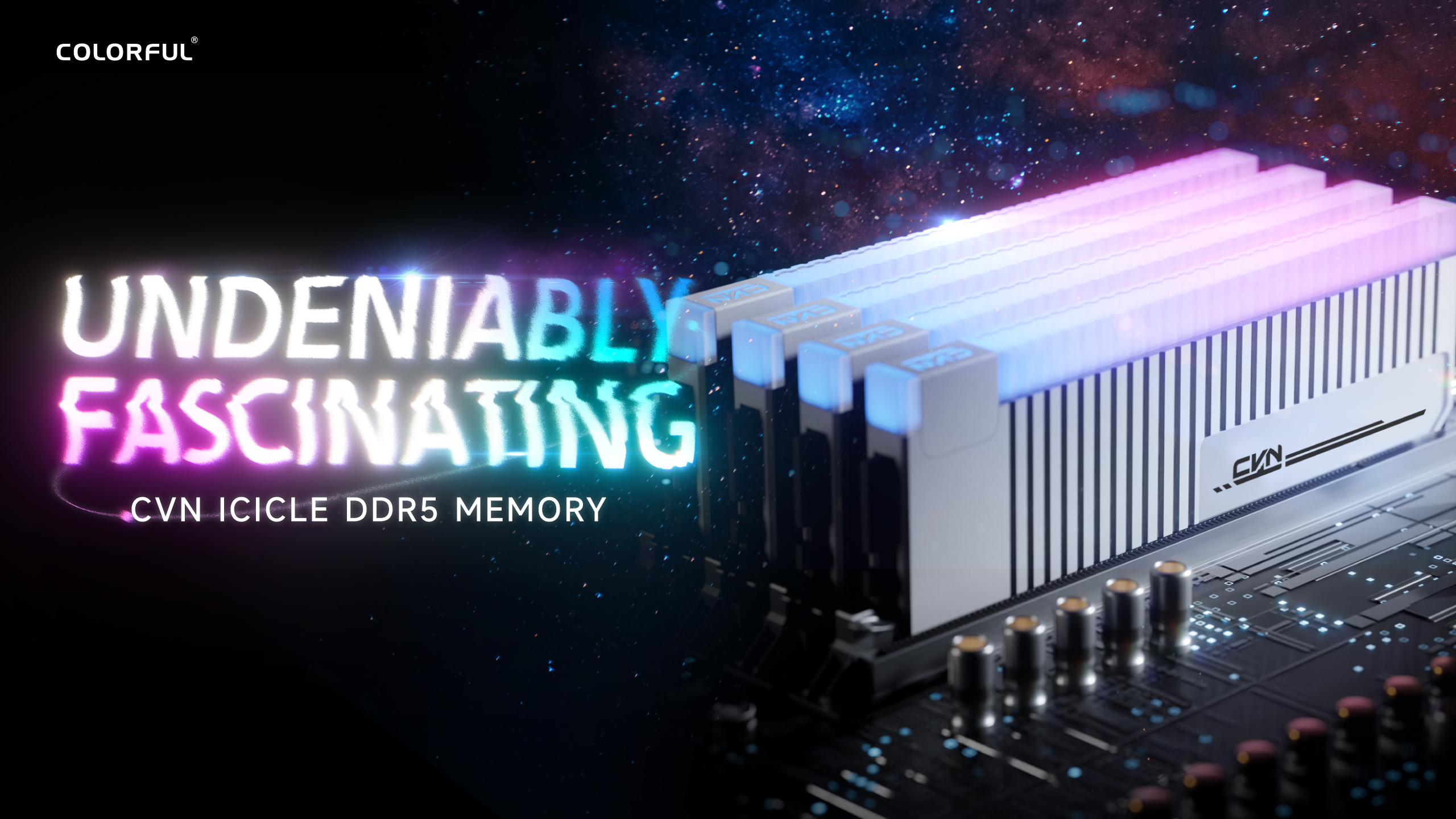 To achieve spectacular overclocking results, Colorful's CVN Icicle DDR5 memory modules rely on a 10-layer print circuit board (PCB) and use A-die DDR5 ICs from SK Hynix. To cool down memory chips, power management IC (PMIC), and onboard power circuitry, CVN Icicle DIMMs use rather tall heat spreaders with multiple fins to maximize their dissipating surface and, therefore, performance. In addition, to simplify using the modules in DDR5-6600 mode, they come with Intel's XMP 3.0 profiles. Meanwhile, the modules are also equipped with an RGB bar that can be managed using software from Asus, ASRock, Gigabyte, and MSI.
While it is likely that many of Colorful's CVN Icicle DDR5-6600 32GB kits will offer impressive overclocking potential, overclocking is always a lottery, and not everyone wins. That said, the best thing about the dual-channel DDR5-6600 kit is that its MSRP is only $105, below prices of similar products at Amazon (opens in new tab). This combination of out-of-box speed and price may easily make this 32GB kit some of the best memory kits available today.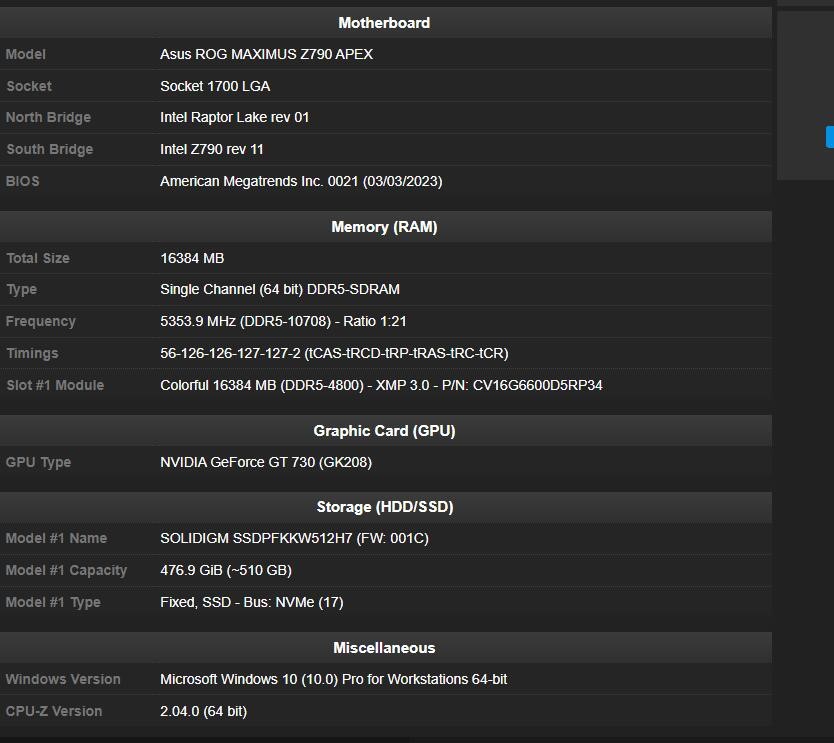 Without any doubt, DDR5-10708 CL56 is an extremely impressive overclocking result. But some points need to be made about setting this record.
First up, CVN Icicle DDR5-6600 modules currently come in 16GB capacities, and it is easier to overclock low-capacity memory sticks. Secondly, only one module was used, so it was easier for the memory controller to operate at increased speeds. Thirdly, the Core i7-13700K 'Raptor Lake' processor only had three cores activated and was downclocked to 764.84 MHz to ensure that the memory controller got all the power it needs and to reduce the overall power consumption of the processor to ensure cleaner power and signaling. Fourthly, the CPU was presumably cooled using liquid nitrogen, or at least a high-performance liquid cooling system.
The post DDR5-10708: Colorful's CVN Icicle Modules Almost Hit DDR5 Record | Tom's Hardware first appeared on www.tomshardware.com
In many places around the world, horse races are an attraction that a lot of people love to watch. With the fast-paced action and thrill that each game provides, it is no longer surprising to know that millions of fans have grown fond of it.