From bgr.com
LG got out of the mobile business the same year it should have launched a phone with a rollable display as an alternative to handsets with folding screens. But LG continues to manufacture displays for phones, including foldable displays. And recently, the Korean tech giant unveiled the LG Gram Fold, its first laptop/tablet convertible.
The product looks similar to competing foldable laptops but might feature a unique characteristic. LG might have figured out how to fix the creasing problem that continues to impact all foldable phones. Or that's what LG claims, at least.
The crease appears where the hinge of the foldable device is, which is where the display folds. That's also the most likely screen area to sustain any damage because of the continuous folding and unfolding of the screen. It's why smartphone vendors measure in the hundreds of thousands the number of folds a foldable screen can withstand before breaking.
The LG Gram Fold can survive 30,000 folds, compared to 200,000 for the latest Galaxy Z Fold 5. But that shouldn't be a problem, considering that you tend to fold a laptop fewer times than a smartphone.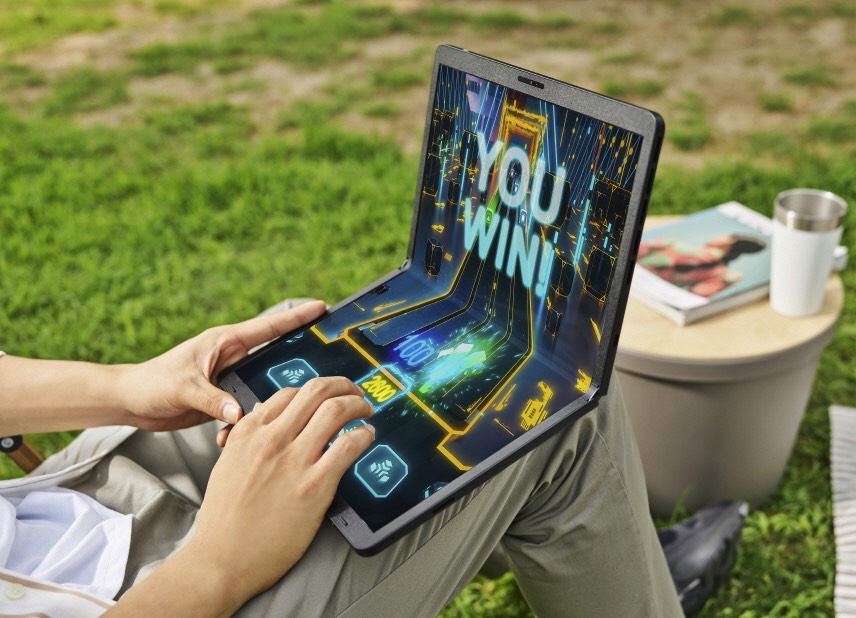 As for fixing the crease problem, here's how LG explains the innovation:
The company's groundbreaking 17-inch Foldable OLED for laptops integrates a specialized material that minimizes creasing in the folding area of the screen. This results in a seamless display and crystal-clear picture quality, unlike conventional foldable panels.
If that's accurate, there's no reason not to use the same technology for foldable smartphones. Maybe for foldable iPhones and iPads/MacBooks. One reason why there's no foldable iPhone is that Samsung hadn't perfected the crease design. A recent report said that Apple is working with both Samsung and LG on foldable display tech for a large-screen iPad.
Then again, the quote above is marketing speak from the company. We'll have to see the LG Gram Fold in real life to tell whether that 17-inch foldable OLED panel is creaseless.
That might not happen anytime soon, as the LG laptop/tablet will launch in Korea only next month, starting at 4.99 million won ($3,727). LG will throw a price cut of about 1 million won ($747) to the first 200 buyers, offering additional perks, including a one-year Office 365 subscription.
As for the LG Gram Fold experience, LG teases the same modes of operation as other vendors. You get a 17-inch tablet or 17-inch laptop/desktop with the screen fully folded.
When you fold it partially, the Gram Fold changes to a 12.3-inch laptop with a 3:2 screen ratio. You'll use a keyboard accessory to type on the top half of the screen. Or you'll type on the bottom part of the screen, which becomes a virtual keyboard.
On top of that, the LG Gram Fold also has a book-like mode, where you can hold the foldable laptop just like you would hold a book.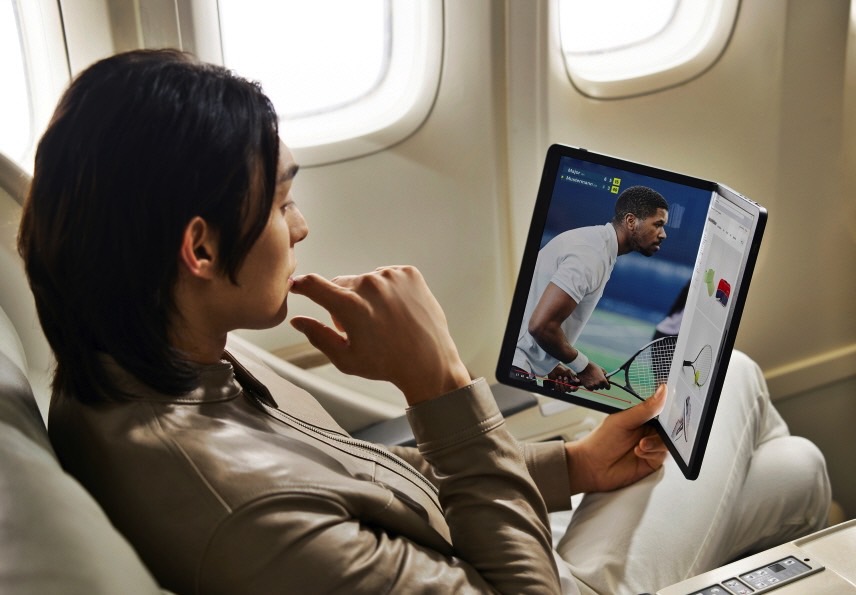 Specs include an Intel 13th Gen i5 processor, 16GB of LPDDR5 RAM, 512GB NVMe Gen 4+ SSD, two USB-C ports (one supports Thunderbolt 4 speeds), and a 72Wh battery.
Since LG's first foldable laptop is sold under the Gram family of ultra-portable notebooks, the size also matters. The LG Gram Fold weighs 1,250 grams and has a 9.4mm profile when unfolded.
[ For more curated tech news, check out the main news page here]
The post Did the LG Gram Fold fix the foldable screen creasing problem? first appeared on bgr.com