From www.gsmarena.com
Mediatek is expected to launch the Dimensity 9300 chipset soon, and previous reports by Digital Chat Station suggested four Cortex-X4 cores and four Cortex-A720 units with no low-power A520 cores whatsoever.
Today, the leakster provided further information about the CPU clock speeds, claiming Dimensity 9300 will be 10% faster than the Qualcomm Snapdragon 8 Gen 3.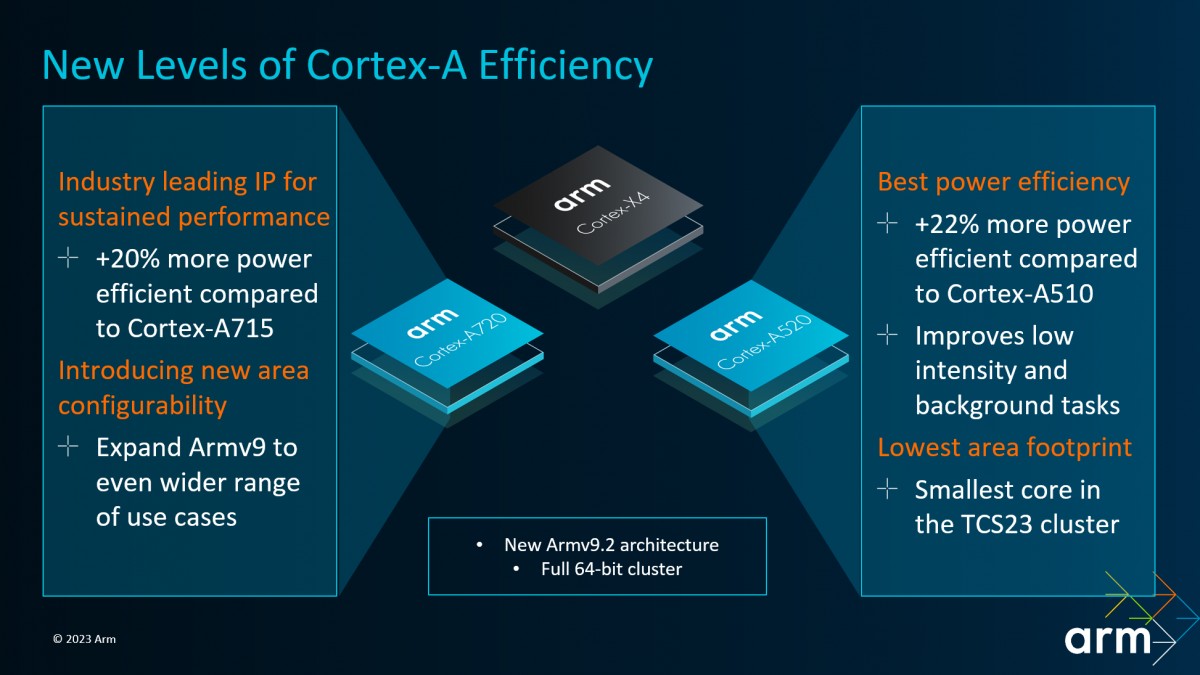 Mediatek is expected to go for the 1+3+4 architecture – 1×3.25 GHz Cortex-X4, 3×2.85 GHz Cortex-X4, 4×2.0 GHz Cortex-A720. We also expect to see an Immortalis-G720 GPU. This is in contrast to the 1+5+2 setup by Snapdragon – 1×3.19 GHz Cortex-X4 & 5×2.96 GHz Cortex-A720 & 2×2.27 GHz Cortex-A520.
While the combination of the Snapdragon 8 Gen 3 is fairly unorthodox, Mediatek is trying something unseen before by omitting the low-power cores. We are curious how this will play out in real-life scenarios and if makers will manage to avoid overheating issues and extract the otherwise huge potential of the chip.
[ For more curated Computing news, check out the main news page here]
The post Dimensity 9300 to be 10% faster than Snapdragon 8 Gen 3 first appeared on www.gsmarena.com