From www.tomshardware.com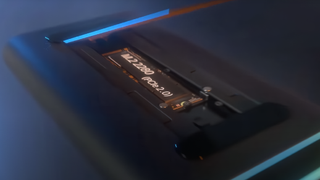 One Netbook's OneXGPU announcement video, highlighting the M.2 slot. (Image credit: One Netbook)
One Netbook, a company best known for their OneXPlayer line of handheld PCs, has debuted a portable external GPU with an included M.2 slot, dubbed the OneXGPU. The OneXGPU is not yet available for purchase, but you can follow the Indiegogo page for further updates so that you will be alerted when it does go live for order. The manufacturer is a relatively known quantity, so at least there's some assurance that the final product will eventually begin shipping.
Internally, the OneXGPU provides graphics powered by a Radeon RX 7600M XT GPU. This is the same GPU used by the GPD G1 eGPU, which starts at $655 USD without the inclusion of M.2 support. That means the OneXGPU will likely be priced similarly or may even cost more than the GPD G1, since it offers an extra feature over the competition.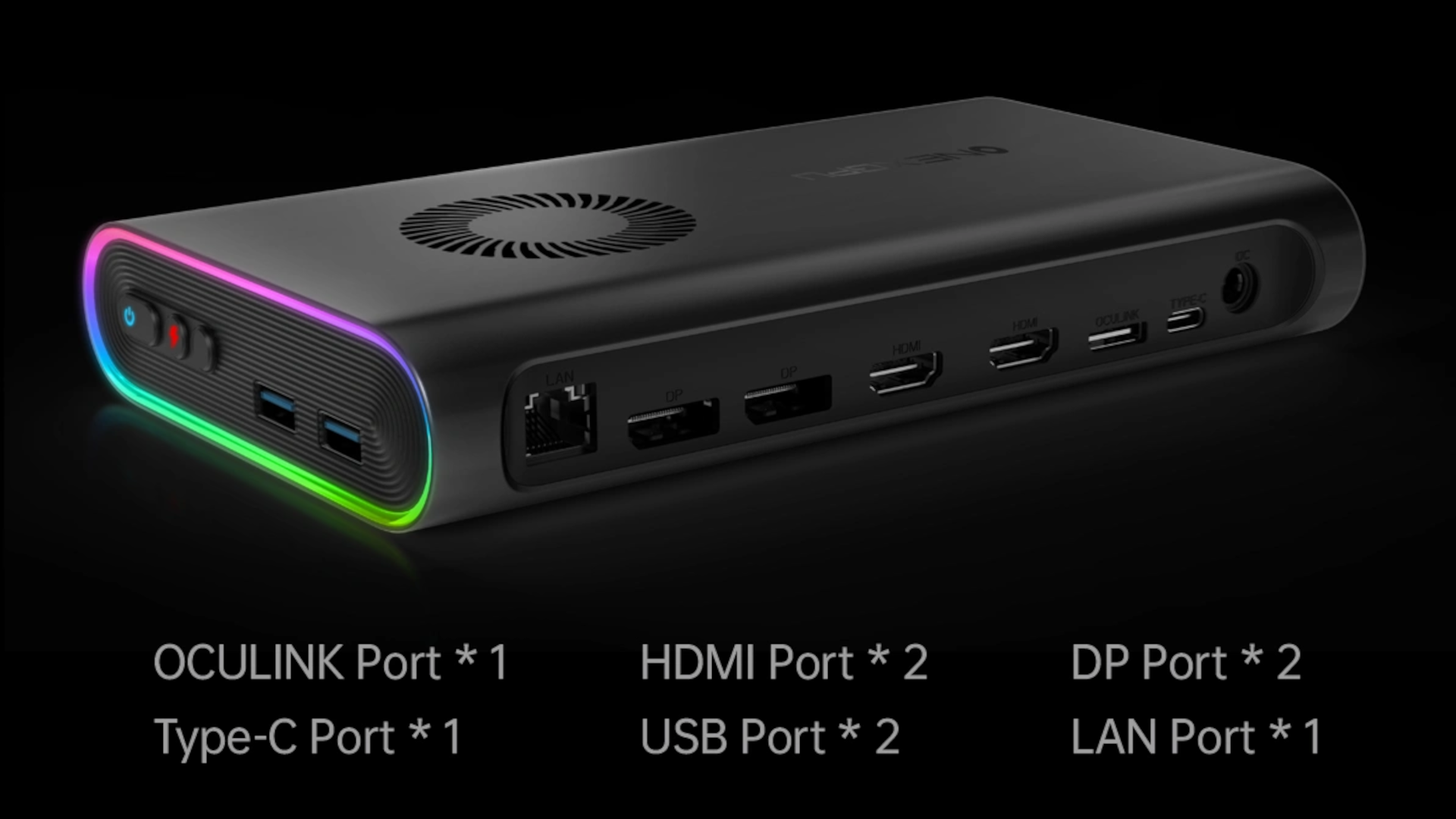 Besides the moderately-powerful eGPU inside — the RX 7600M XT has been favorably compared to the RTX 4060 Laptop GPU in 3DMark — the OneXGPU also enjoys an assortment of I/O. The I/O includes an Ethernet port, two each for HDMI and DisplayPort connectors, two Type-A USB ports, one USB-C port, and finally one OCuLink port.
You'll be connecting to the eGPU and M.2 SSD with either the OCuLink port or the Type-C port, which uses USB4's 40 Gbps configuration similarly to Thunderbolt 3. OCuLink is actually even faster, though, with support for up to 63 Gbps in bandwidth.
This might make OCuLink the ideal choice for using the OneXGPU, especially if you're hoping to install an M.2 drive for use with the device. However, you should also know that M.2 drives inside the OneXGPU are going to be restricted to PCIe 2.0 speeds, which is only about 2 GB/s with the standard four lanes allocated to M.2 drives.
How will the external GPU work when running a game off the included storage? Considering Alan Wake 2 can push beyond 2 GB/s, the OneXGPU may not be sufficient for the heaviest workloads, though we suspect the GPU and other aspects will be a far bigger factor than any potential storage bandwidth bottleneck.
[ For more curated Computing news, check out the main news page here]
The post External GPU Enclosure With M.2 SSD Support Debuts on Indiegogo | Tom's Hardware first appeared on www.tomshardware.com