From www.tomshardware.com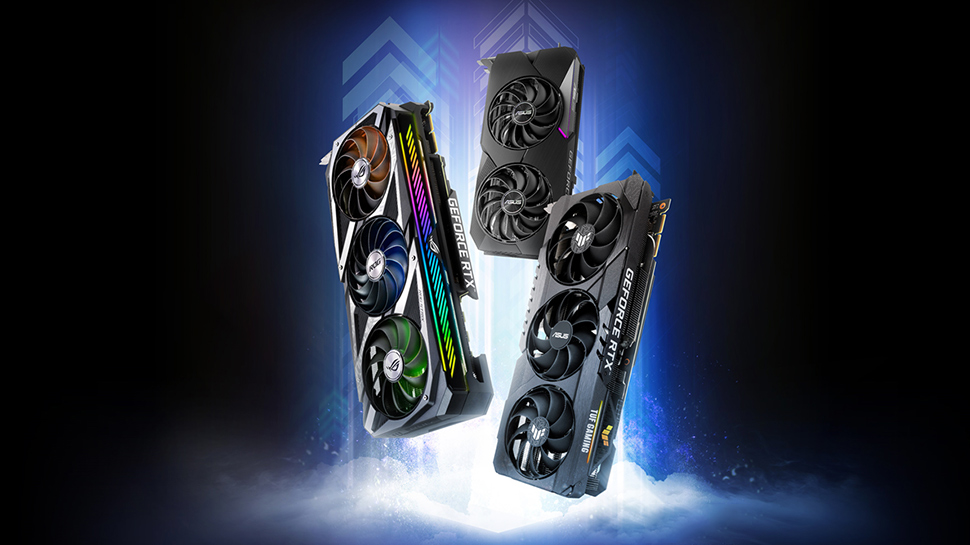 (Image credit: Asus)
Unit shipments of graphics add-in boards (AIB) rose by 2.9% quarter-to-quarter, but experienced a significant drop of 36% year-to-year in the second quarter of 2023, according to Jon Peddie Research (JPR). AMD managed to significantly gain share during the quarter ahead of the formal launch of Radeon RX 7000-series GPUs.
Makers of graphics cards supplied 6.4 million desktop AIBs during the second quarter of 2023, which us up slightly from 6.26 million in the first quarter, but down 36.3% from 10.37 million in the same quarter for the previous year. It should be noted that sales of desktop discrete graphics cards in Q1 2023 were the lowest in decades and a 2.23% increase is not a considerable increase.
As for market shares and dynamics, Nvidia maintained its dominant position with an 80.2% market share and 5.13 million units, but its shipments declined by 1.4% quarter-to-quarter and 34.8% year-over-year, yet they maintain a dominant 80.2% market share. By contrast, AMD's desktop AIB shipments surged to 1.09 million units by 46.8% quarter-to-quarter but dropped by 48.7% YoY, which allowed AMD to claim a 17% desktop discrete GPU market share. As for Intel, shipments of its Arc-series graphics cards declined, which is why the company's market share dropped to 2%.
Typically, sales of graphics cards in the second quarter are lower than shipments of AIBs in the first quarter, but in Q2 2023 graphics cards shipments for the quarter rose by 2.9%, surpassing the decade-long average decline of 9.7%. Jon Peddie attributes this to lowered prices of graphics cards as well as upcoming games, such as Starfield.
"The robustness of the second quarter was better than forecasted as the older inventory seems to be finally cleared out and some board suppliers were offering lower prices," said Dr. Jon Peddie, president of JPR. "The demand shows that the AIB market is still very healthy and vibrant. New games, most noteworthy being Starfield, stimulate demand for new boards that can exploit all the richness of these games. Q3 looks like it too will be up; this is very encouraging for the PC industry in general."
In the second and the third quarters of 2023 both AMD and Nvidia introduced their new generation mainstream and performance mainstream graphics cards, including Radeon RX 7600, RX 7700, and RX 7800-series products as well as GeForce RTX 4060 and RTX 4070-series offerings that are set to become some of the best graphics cards.
"Q2 2023 provided us with indications that this market is finally stabilizing," said C. Robert Dow, an analyst at JPR. "Nvidia's gaming revenue was up 22% from a year ago, and AMD expects gaming revenue to rebound in the second half of 2023. Nvidia introduced the RTX 4060 Ti and RTX 4060 midrange boards, with AMD set to release midrange versions of its 7000 series. The midrange segment is historically the most popular with gamers, so we should see good numbers for the rest of 2023."
[ For more curated Computing news, check out the main news page here]
The post GPU Market 'Healthy and vibrant' in Q2 2023: Report | Tom's Hardware first appeared on www.tomshardware.com