Microsoft has shared all the new features it added to Teams in October 2023, including the launch of the new app and a redesigned channels experience.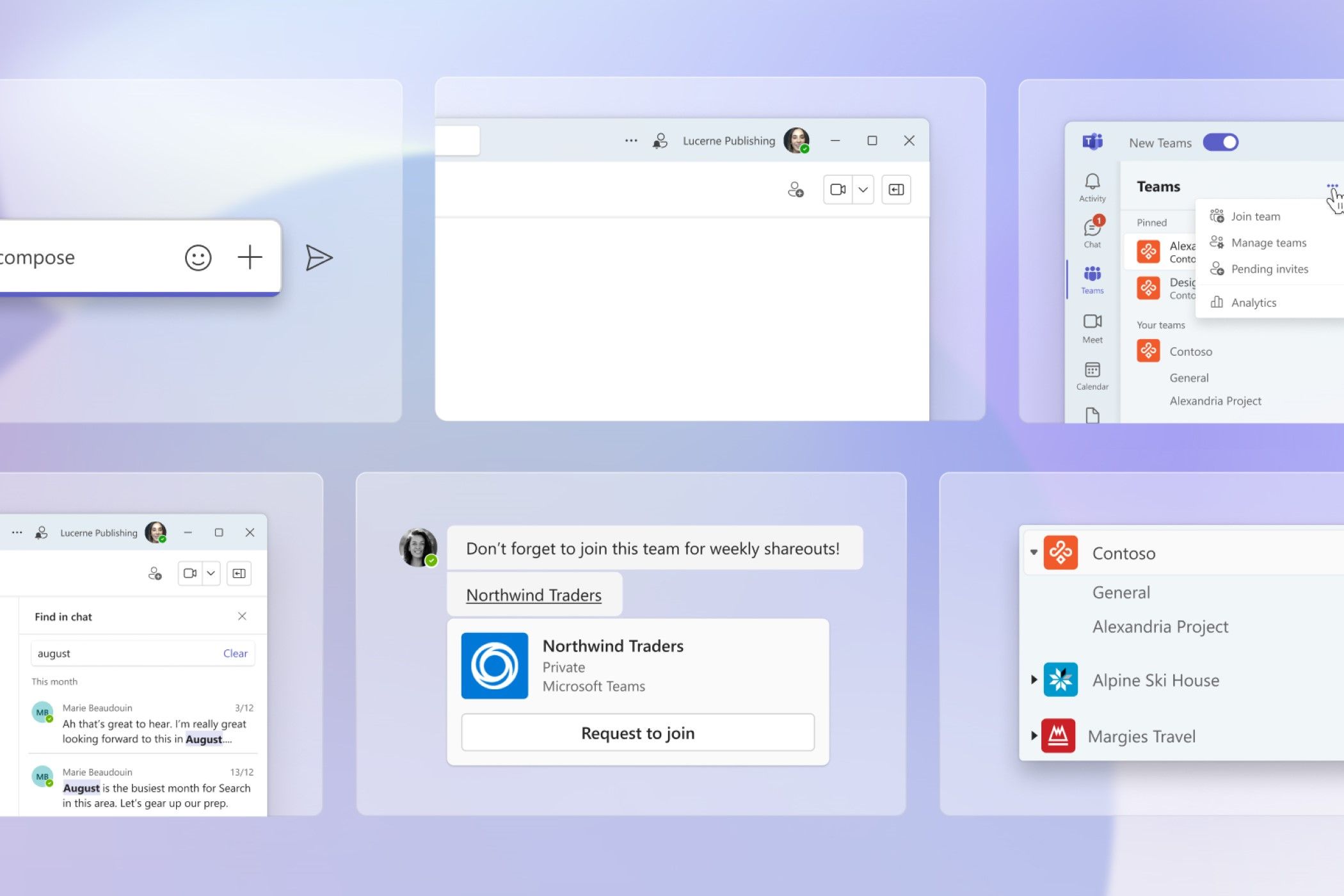 Source: Microsoft
Key Takeaways
Microsoft Teams continues to receive regular updates and new capabilities, making it the star of Microsoft's online communication and collaboration tools.
The latest update includes the availability of the new Microsoft Teams for Windows and Mac, offering faster performance and complete feature parity with the "classic" Teams version.
Other key enhancements include improved meetings with a dedicated Meet app, Loop-powered collaborative notes, and the ability to host town halls and add external presenters. Additionally, there are updates to chat and collaboration, IT admin and security features, platform improvements, and new collaborative apps.
Although Skype receives updates from time to time, the real star of the show when it comes to Microsoft's online communication and collaboration tools is Teams. Over the past few weeks, the Redmond tech firm has been regularly adding new capabilities to the software, including the ability to archive channels, leveraging DALL-E to generate image backgrounds, and more. And just like it does every month, Microsoft has now published a list of all the features it added to Teams during the past four weeks, with the latest blog post covering the month of October 2023.
Starting off with the headliner, we have the availability of the new Microsoft Teams for Windows and Mac. It touts faster performance with a smaller memory footprint, and the promise of making upcoming features available at a faster pace. It offers complete feature parity with the "classic" Teams version too.
Next, we have enhancements for meetings in Teams. Customers can take advantage of a dedicated Meet app that provides a holistic view of your recent and upcoming meetings to prep accordingly through quick access to files, agendas, and chats. Users can also leverage Loop-powered collaborative notes and a new Portrait Blur option that still focuses on the face, but has more subtle blurring of the background. Meanwhile, Premium customers can enable live translated captions in the side-panel with support for more than 30 languages. Similarly, those who use the new Teams can also host town halls and add external presenters in town halls and webinars using a unique join link sent via email.
On the chat and collaboration front, there is a redesigned channels experience with an updated compose box and a more search UX inside the channel. Customers of the new Teams app can also use the People app to sync and update contacts through Outlook. Finally, Teams admins can set up a form to enable external organizations to join a shared channel.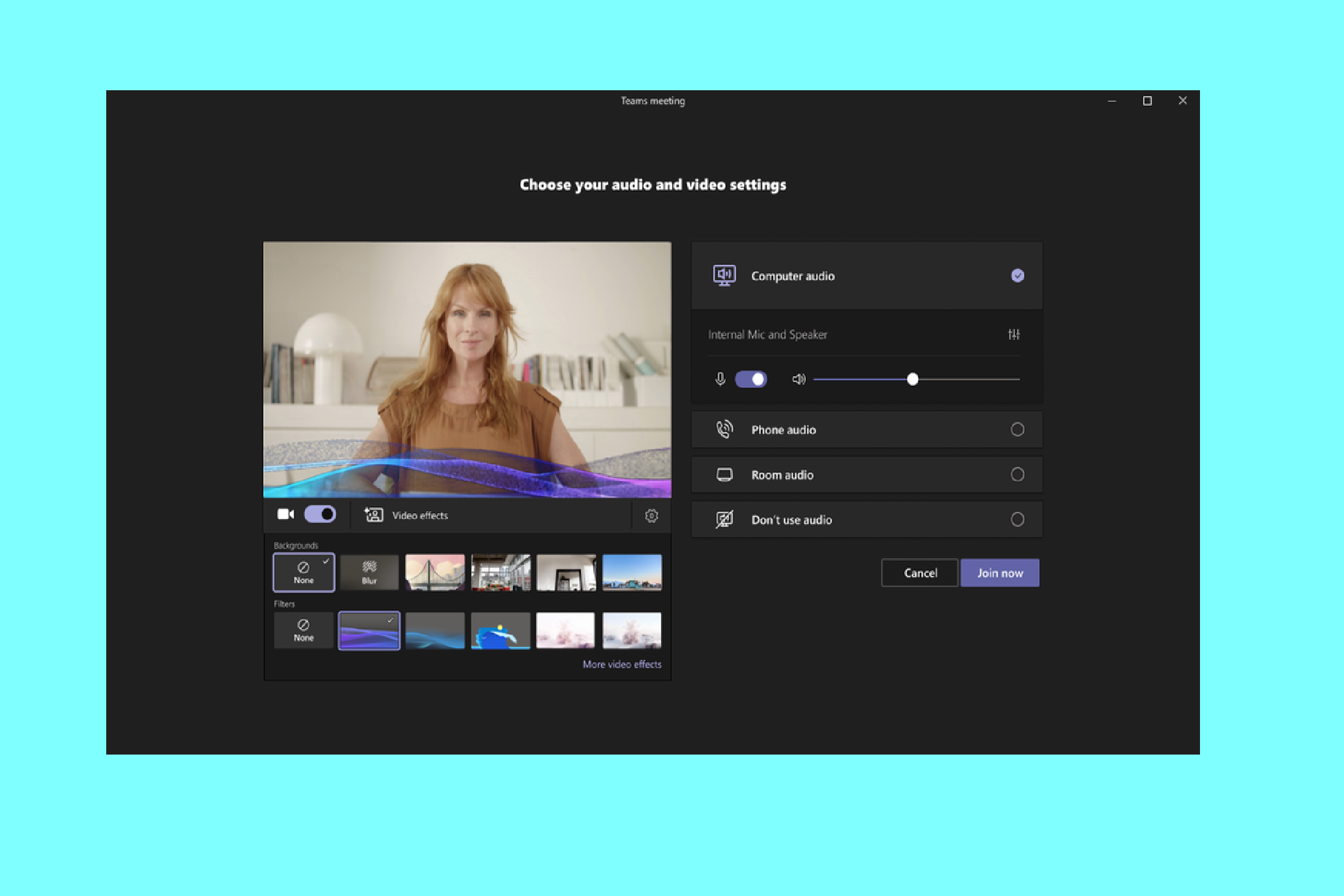 Teams Phone Calling Plans are now available in Hong Kong, and SIP Gateway users can also use overhead paging devices from Algo. In the same vein, the following hardware is now Teams-certified:
Cisco Room Bar Pro + Room Navigator
MAXHUB XCore Kit
Nureva HDL310 audio system certified for large Microsoft Teams Rooms
Jabra PanaCast P50 Intelligent Speaker
Logi Zone Wireless 2 Headset
Lenovo Wired VoIP Headset
Lenovo Wired ANC Headset Gen 2
Switching gears to the IT admin and security side of things, Microsoft has launched an out-of-the-box controlled content meeting template for Teams Premium customers, with the ability to modify it according to your organization's preferences too. Furthermore, Teams admins can retain telemetry for up to seven days to monitor and troubleshoot meeting quality issues, as long as you have a Premium license. When it comes to mobile users, the only enhancement in tow is that it's easier to join a meeting via your phone, especially if you have multiple accounts.
In terms of platform improvements, the Workflows and Power Automate apps have been combined to form a new Workflows app – which isn't confusing at all. Microsoft is also offering a menu option to quickly configure workflows inside a channel. In related news, the latest collaborative apps include Docebo, Domo, Growthspace, 1Page, Atlas, and Embark.
That's not all though. There are lots of other enhancements for frontline workers, education customers, and government users. If these categories are relevant to you, be sure to check out the full blog post here.
[ For more curated Computing news, check out the main news page here]
The post Here are all the new features Microsoft added to Teams in October 2023 first appeared on www.xda-developers.com