From www.techradar.com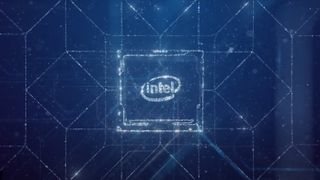 (Image credit: Intel)
We may now have some clues regarding the pricing of Intel Meteor Lake laptops, with listings popping up online that give us a clearer idea of what you and your wallet could expect.
Two laptops have been listed on a Bulgarian retailer site, with both models seemingly based on Lenovo's Yoga Pro 7 with 32GB of DDR5 memory and 1TB of SSD storage. According to the tweet below from @momomo_us, the laptops also offer 14.5-inch 3K resolution touchscreens with a 120Hz refresh rate.
In 2022, Intel unveiled a roadmap to investors, sharing exciting news about their upcoming CPU architectures, Meteor and Arrow Lake. These chips will be based on the cutting-edge 'Intel 4' CPU architecture, utilizing a 7nm lithography process. It's a welcome departure from the previous 'Intel 7' with its 10nm process, although the naming can be a bit bewildering.
What this means for us is the potential for a significant performance boost in the 14th-generation Meteor Lake chips compared to the jump we saw between Intel's 12th and 13th CPU generations. Keep in mind, though, that this shift may not be as groundbreaking as the one we saw when Intel moved on from the 14nm microarchitecture found in the 11th-gen chips. That transition also introduced the split-core 'performance/efficiency' design, seen in the 12th-gen Core processors and beyond.
According to Wccftech the Lenovo Yoga Pro 7 is currently listed at 2948 Bulgarian Lev or $1,594, while the Core Ultra 5 125H model is priced at 2579 Bulgarian Lev or $1,395. Please note that these prices are likely preliminary, and we can anticipate adjustments as we approach the product's launch date.
Those prices look a bit steep – more than a thousand bucks for the equivalent of a Core i5 laptop (although Intel is dropping its iconic 'i' nomenclature for these new chips) is quite a lot. With pricing like that, Intel will need to deliver in a big way if it wants to remain relevant in the face of Apple's incoming M3 chip.
What's clear – or at least what we can reasonably infer from credible sources – is that Intel is shifting towards a 'tile-based' design for Meteor Lake. These "tiles" are essentially chiplets that break down various CPU processes into separate units on the CPU die. For example, they separate I/O functions, including support for PCIe 5.0 and Thunderbolt 4, into their own chiplet to enhance overall performance. This innovation promises exciting advancements in CPU technology.
You might also like
[ For more curated Computing news, check out the main news page here]
The post Intel Meteor Lake laptops make a brief appearance online – with some steep pricing first appeared on www.techradar.com