Intel hasn't held a world record for benchmarks like Cinebench since 2019.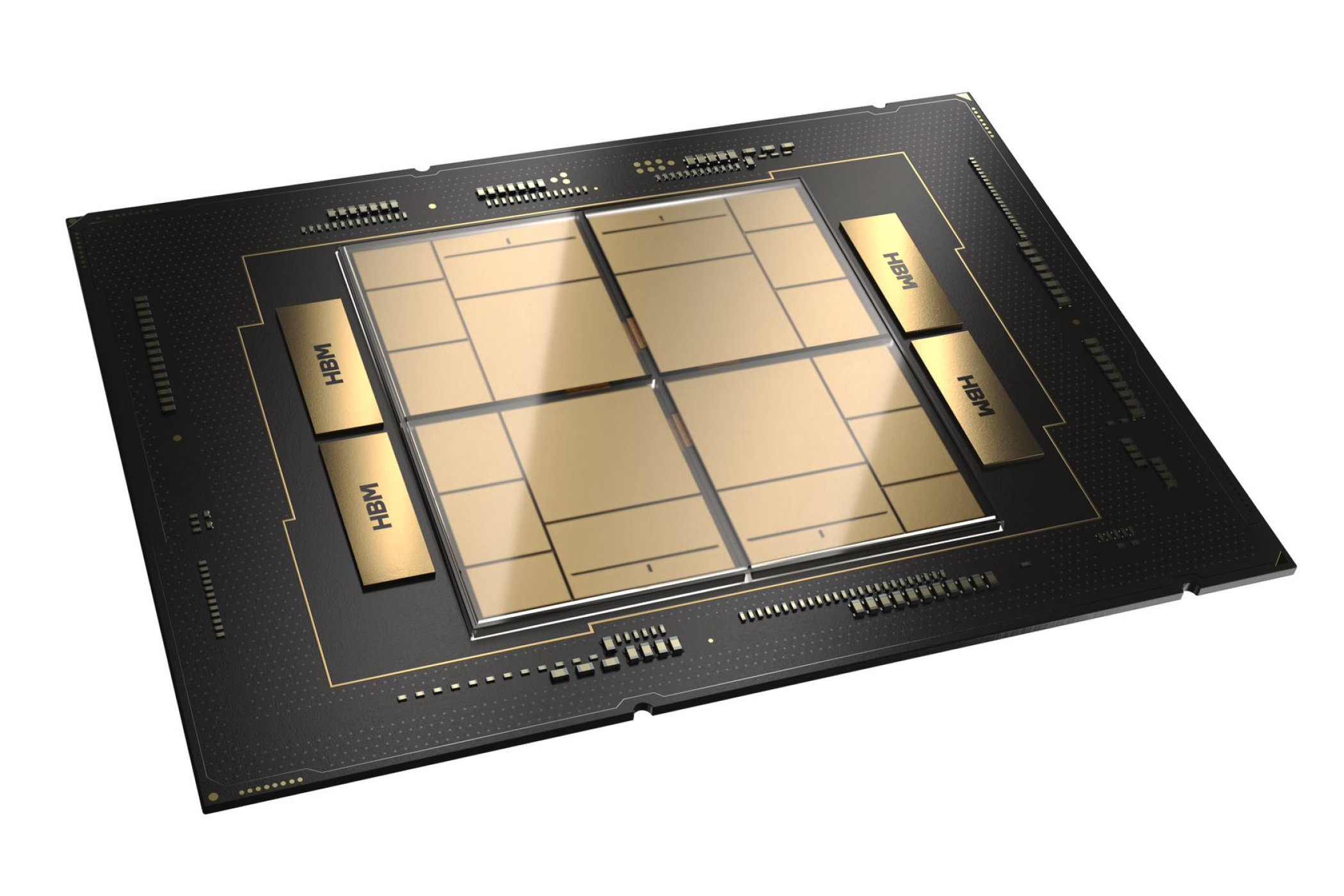 Intel has been facing fierce competition ever since 2019 when AMD launched CPUs using the Zen 2 architecture. The Ryzen 9 3950X made Intel's high-end Core i9-9900K much less impressive, Threadripper 3000 was far superior to Intel's aging workstation lineup, and Epyc Rome server CPUs began to eat away at Xeon's vast market share. For nearly four years, AMD has been the champion of raw compute power, but Intel at last has been able to fire back and retake the Cinebench world record with its 56-core Xeon W9-3495X workstation chip.
Sapphire Rapids is Intel's latest high-end CPU for servers and workstations, and it's also the company's first multi-chip module (or MCM) CPU that makes use of Intel's "tile" architecture. Each Sapphire Rapids tile has up to 15 cores, though the W9-3495X has one core disabled on each chip. In truth, Intel is playing catch-up to AMD's chiplet designs, and Sapphire Rapids is most comparable to Epyc Naples, which came out in 2017 and also used four identical chips.
Nevertheless, Sapphire Rapids uses Intel's 10nm process and all of its 56 cores are P-cores that use the Golden Cove architecture found in 12th-generation CPUs. Extreme overclockers Team OGS and Safedisk used liquid nitrogen and other overclocking techniques to draw high frequencies out of the W9-3495X. Previously, the world record was held by Safedisk's 64-core Threadripper Pro 5995WX clocked at 5.4GHz, and on February 22 Safedisk broke that record with a W9-3495X at 5.2GHz. Yesterday, Team OGS pushed the 56-core Xeon to 5.4GHz and achieved a new world record.
For Intel, it's a sign of the company's potential but not necessarily a return to a dominating position. For starters, the W9-3945X and all Sapphire Rapids CPUs consume quite a bit of power even when they're not overclocked, with the W9-3945X rated at a TDP of 420 watts. Additionally, AMD's upcoming Epyc and Threadripper CPUs using the Zen 4 architecture still haven't come out yet, and these chips come with up to 96 cores. Intel's world record will likely be short-lived, but it's a sign that the company's fortunes might finally be improving.
---
The post Intel reclaims Cinebench world record with 56-core Sapphire Rapids Xeon-W first appeared on www.xda-developers.com
In many places around the world, horse races are an attraction that a lot of people love to watch. With the fast-paced action and thrill that each game provides, it is no longer surprising to know that millions of fans have grown fond of it.
Cybersecurity threats have become vast and more sophisticated. The rate of malware attacks and malicious activity counts within seconds despite the size or sector the organization belongs to — no one is safe enough to expect that foe actors will bypass vital company resources.