From www.slashgear.com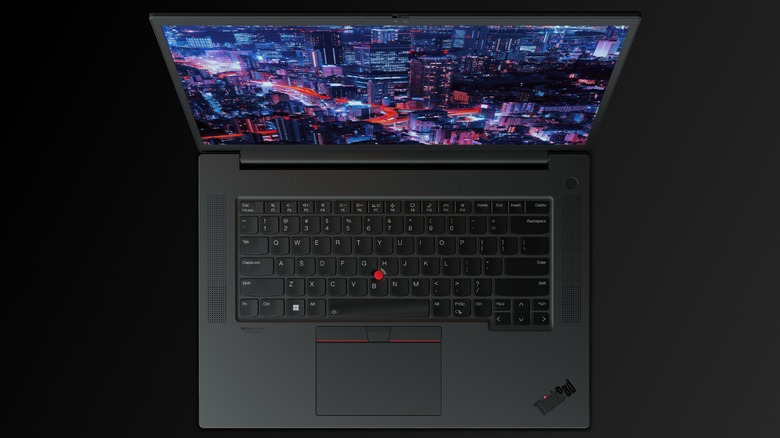 Lenovo
Lenovo has announced it is releasing a whole host of new workstations this month. The workstations have some fairly impressive specs at the high end and can be tailored to meet various needs and applications. Three desktop-style units are on offer, along with five new laptops set to form part of the company's iconic ThinkPad line. One of those laptops is "The most powerful workstation" Lenovo has ever released, according to the company.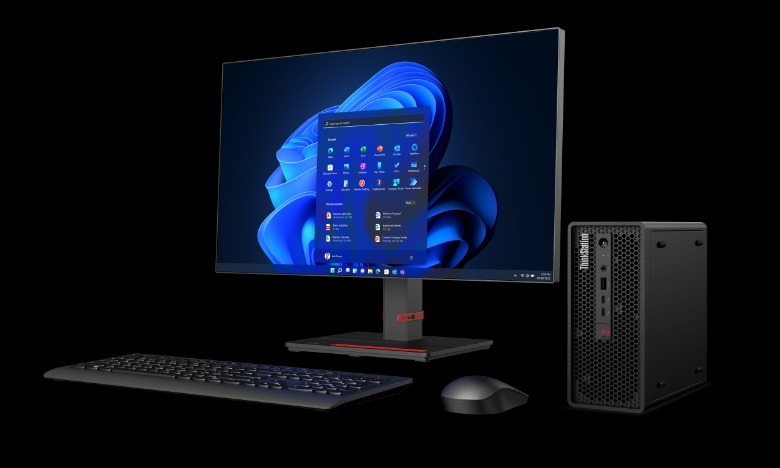 Lenovo
The American-Chinese computer manufacturer is introducing three new desktop workstations in its P3 line — these have been named the Tower, Ultra, and Tiny workstations, respectively. The P3 Tower is the most powerful of the bunch, with an NVIDIA RTX A5500 24 GB VRAM handling its graphics needs and anything up to an i9 processor acting as its brain. This is supplemented with up to 124 GB of DDR5 RAM.
The Ultra offers similar specs but is packed into smaller chassis. The Tiny, meanwhile, can also come with anything up to a 13th Gen i9 processor, but also sports up to NVIDIA T1000 graphics and can manage up to six displays at once. As with the laptops, Lenovo has released the maximum specs for its workstations. There are likely to be many configurations on offer, should you want to balance out price with performance.
A bunch of new ThinkPads are also on the way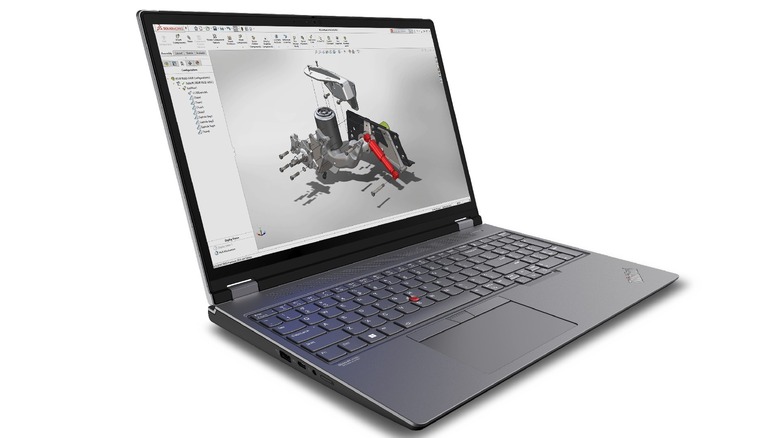 Lenovo
Lenovo has also announced four new additions to its ThinkPad line of laptops. The ThinkPad P16 Gen 2, P1 Gen 6, P16v i, P16s i Gen 2, and P14s i Gen 4 all offer different possibilities. According to Lenovo, the P16 Gen 2 is the most powerful workstation the company has ever built; its highest-end configuration packs a 13th-gen Intel Core HX processor and an NVIDIA RTX 5000 GPU, along with up to 192 GB of DDR5 RAM. If you're not in the market for a borderline supercomputer, then consider the lightweight ThinkPad P1 Gen 6. This model weighs in at under four pounds and again boasts pretty high specs if you go all out, including another NVIDIA RTX 5000 GPU (though an NVIDIA GeForce RTX 4090 is also available) and a 13th Gen Intel Core H-Series up to an i9.
The 14-inch ThinkPad P14s i Gen 4 and 16-inch ThinkPad P16s i Gen 2 come with a processor up to an i7 and up to 64 GB of DDR4 RAM. Long battery life, and the ability to set up a 4G connection via an eSim, make these devices solid options for people who like to work on the go. They're also likely to be a little bit more down to Earth in terms of price.
All of the laptops offer Wi-Fi 6e connectivity, so expect lightning-fast networking speeds if your router is up to scratch. An exact release date and pricing have yet to be announced, but Lenovo says its new workstations will be available later this month, so that information should follow pretty soon.
The post Lenovo Unleashes A Slew Of ThinkStation Desktops And ThinkPad Laptops – SlashGear first appeared on www.slashgear.com
In many places around the world, horse races are an attraction that a lot of people love to watch. With the fast-paced action and thrill that each game provides, it is no longer surprising to know that millions of fans have grown fond of it.