From www.pocket-lint.com
This premium gaming monitor can take you to the next level at a sub-$1000 price.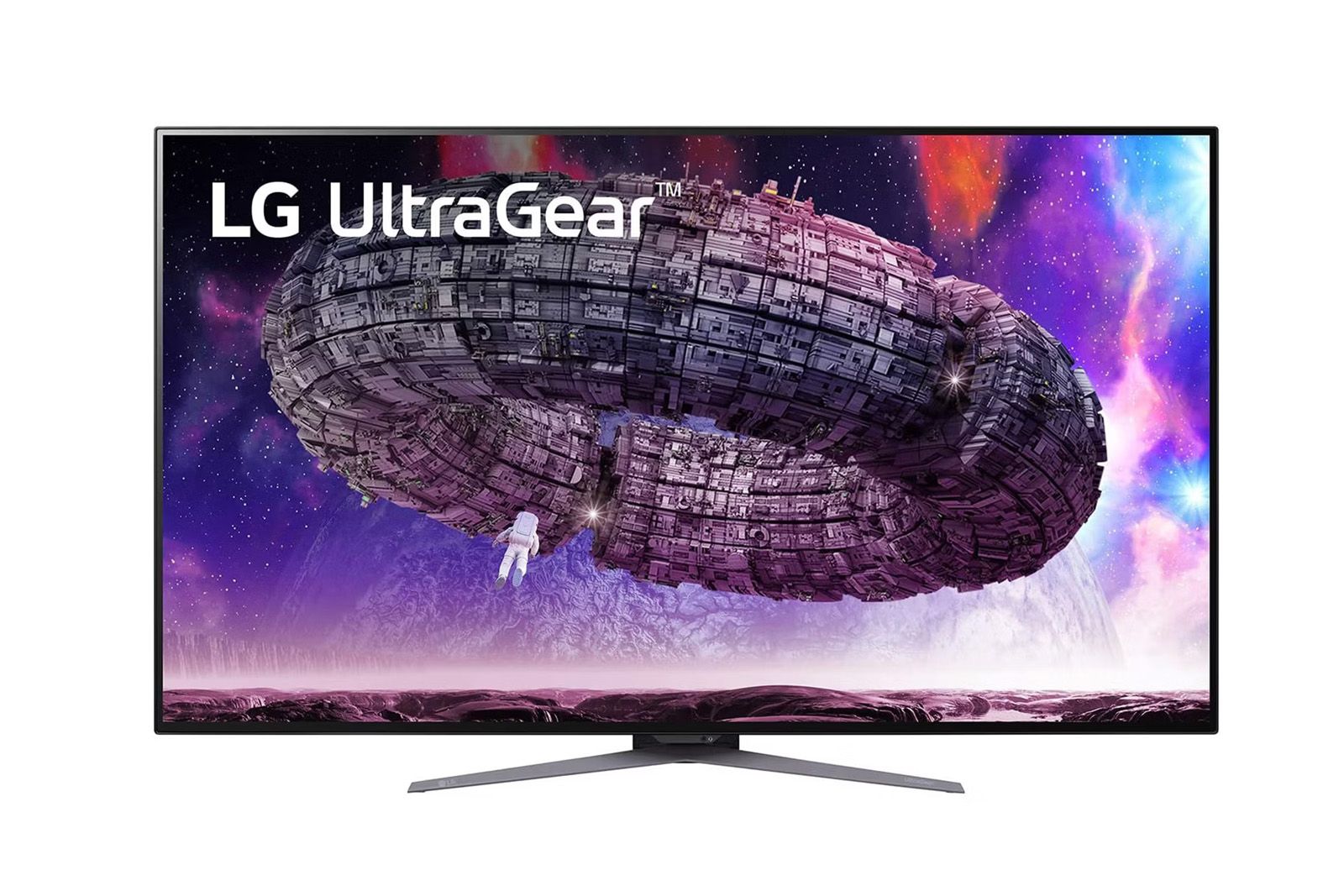 LG Ultragear OLED Gaming Monitor
$1200 $1500 Save $300
LG makes excellent OLED TVs and, as it turns out, they also do some pretty fantastic OLED gaming monitors. The LG 48GQ900-B is currently on sale for $800, which is nearly half off its $1500 list price.
LG makes some of the best OLED TVs that you can buy. We're big fans of the LG C3, and the company has some of the longest-lasting OLED panels on the market. So, when the 48-inch LG Ultragear OLED gaming monitor went on sale for $800, we knew it was something special. The monitor has never been discounted this much before, and it's cheaper than a 48-inch LG C3. This is one of those deals that only comes along once in a blue moon.
Why you should consider the LG 48GQ900-B
For starters, OLED panels make for excellent gaming monitors. Their near-instant pixel response times make for sharper movement than all but the very fastest IPS monitors and all VA monitors. In addition, turning pixels off to display blacks gives them a truly outstanding contrast ratio that helps the picture pop, especially in darker scenes. Essentially anything that makes OLED TVs great also makes OLED monitors great as well.
For this monitor specifically, you also get HMDI 2.1 along with variable refresh rate (VRR), AMD FreeSync Premium, and a native 120 Hz refresh rate. That makes it excellent for gaming as well. There are some additional software features like a black stabilizer function and an FPS counter which round out a very tempting package.
What really makes this a great deal is its price. It normally goes for $1,500, which makes its $800 price truly excellent. There are high-end IPS monitors that go for more than that don't even have mini-LED technology to compete with OLED's excellent contrast. Yes, there is the risk of burn-in, but as long as you're smart about it and take the proper precautions, it shouldn't be too much of an issue.
[ For more curated Computing news, check out the main news page here]
The post LG's gorgeous 48-inch OLED gaming monitor is on sale for just $800 first appeared on www.pocket-lint.com