From www.tomshardware.com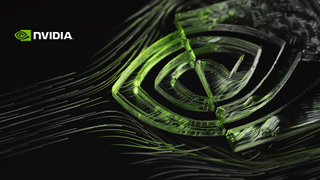 (Image credit: Nvidia)
MediaTek plans to integrate a graphics processing unit (GPU) based on one of Nvidia's microarchitectures into its SoCs (system-on-chip) for smartphones and Windows-on-Arm mobile PCs, reports DigiTimes. Integrating a high-performance GPU could greatly improve their competitive advantages over rivals, such as Qualcomm and Samsung — the latter of which licenses AMD's GPU designs.
While licensing GPU technology has been Nvidia's plan for years, the information about a collaboration with MediaTek comes from an unofficial source and not all the details are clear. As usual, apply some skepticism and know that plans could change.
MediaTek and Nvidia are reportedly working on mobile handset platforms with MediaTek contributing its vast SoC expertise and Nvidia contributing its GPU architecture prowess to enhance the AI and graphics capabilities of smartphones. In addition, the two companies are also building more powerful SoCs for Windows-on-Arm notebooks, according to DigiTimes.
The report comes as a big surprise as MediaTek has been collaborating with AMD for a while, and AMD uses a variety of MediaTek's Wi-Fi 6E solutions with its mobile platforms. In addition, the two companies are rumored to be working together on a 5G-enabled notebook solution.
But licensing Nvidia's architecture has its rationale for MediaTek. First up, Nvidia and its GeForce brands are praised by gamers, so usage of Nvidia's GPU technology will inevitably attract more attention from gamers interested in smartphones and Windows-on-Arm laptops running MediaTek's SoCs. Nvidia is the leading supplier of the best GPUs, both for desktops and laptops (based on data from Jon Peddie Research), so its technology prowess is indisputable.
Nvidia has been trying to capitalize on its vast graphics IP for about a decade now, but it does not look like any SoC developer has ever licensed Nvidia's GPU architecture. By contrast, AMD has managed to license its RDNA 2 architecture to Samsung and sells a boatload of semi-custom SoCs for Microsoft's and Sony's game consoles.
Licensing the architecture to MediaTek could bring Nvidia back into the smartphones game, the market it failed to conquer over 10 years ago. Only time will tell whether this makes sense for Nvidia financially, though. On the one hand, technology licensing is a rather high-margin business. At the same time, this doesn't leave Nvidia a lot of options to maximize its profits, something the company is very capable of doing with its client and datacenter GPUs.
The post MediaTek to Use Nvidia GPU Tech for Smartphone, Windows-on-Arm SoCs: Report | Tom's Hardware first appeared on www.tomshardware.com
In many places around the world, horse races are an attraction that a lot of people love to watch. With the fast-paced action and thrill that each game provides, it is no longer surprising to know that millions of fans have grown fond of it.