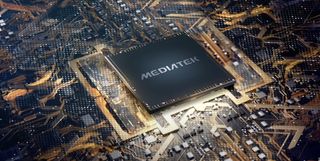 (Image credit: MediaTek)
What you need to know
The next Dimensity 9300 is tipped to feature an unconventional octa-core design.
Tipster Evan Blass reveals that it will only have fast and high-performance cores, with no slow cores.
The new design, however, is reportedly causing issues with overheating.
MediaTek is likely gearing up to launch its next flagship chipset, which is said to be a top-tier one to take on Qualcomm's Snapdragon 8 series of chipsets. However, the chipset appears to be running into issues before the launch.
The tip comes from leaker Evan Blass (via Android Headlines), indicating that the next flagship chipset, apparently dubbed the Dimensity 9300, has been too hot to handle for OEMs, according to people familiar with the chipset maker's firm. Blass further notes this has been a significant issue for OEM makers, who are said to have been promised performance benefits for their best Android phones likely to be released with the new chipset in the near future.
Blass says the issue boils down to the design aspect of the upcoming chipset, which is apparently an unconventional one. The octa-core Dimensity 9300 is believed to utilize all powerful cores while ditching the slow-performance cores altogether. These powerful performance cores include four Cortex A720 and another four Cortex-X4 cores.
Generally, ARM-based chips are said to have an even distribution of throttle performance with the utilization of high-performing and slow cores. MediaTek is reportedly opting for only high-performing cores in favor of boosting its chip, raising concerns between the chipset and OEM makers, as the end consumers would have to bear the heat on their hands if the alleged chipset makes its way to their smartphones.
With the chipset, which is also equipping on-device generative AI, rumored for an October launch, Blass notes that MediaTek has to figure out a way to address the concerns around the Dimensity 9300 before it is released. Of course, with the next Snapdragon flagship chipset also set to launch in October, this could give Qualcomm a much-needed boost as Android OEMs figure out what to do.
[ For more curated Computing news, check out the main news page here]
The post MediaTek's next flagship chip is reportedly too powerful for its own good first appeared on www.androidcentral.com