From www.techradar.com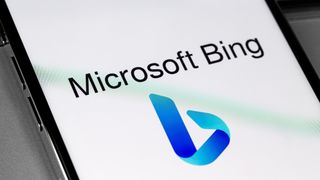 (Image credit: Shutterstock / Primakov)
Microsoft and Oracle have entered a new multi-year partnership that will not only see cloud and AI companies face a greater threat, but also search.
The agreement will see Microsoft use its own Azure AI infrastructure along with Oracle Cloud Infrastructure (OCI) AI to make its search engine even more powerful, and Google may want to start worrying.
Redmond plans to use the two AI infrastructure services for the inferencing of AI models which are going on to power conversational searches in Microsoft Bing.
Bing's appetite for AI infrastructure is growing
While the agreement between two rival companies might seem counterintuitive, Microsoft has nothing to worry about. Its 23% share in the cloud market in Q3 2023 (via Synergy) is leaps and bounds ahead of Oracle's, which doesn't even make the top five. However, Synergy noted that Oracle saw healthy year-on-year growth figures, and the extra support from Microsoft could see it make moves among tier-two cloud providers.
Microsoft's global head of marketing for Search & AI, Divya Kumar, said: "Our collaboration with Oracle and use of Oracle Cloud Infrastructure along with our Microsoft Azure AI infrastructure, will expand access to customers and improve the speed of many of our search results."
Karan Batta, SVP for OCI, added: "By furthering our collaboration with Microsoft, we are able to help bring new experiences to more people around the world."
The joint effort takes advantage of Oracle Interconnect for Microsoft Azure, which enables interoperability between the rival companies' cloud infrastructures.
Clearly, Microsoft has outgrown its own resources as it looks to divvy up some for itself and some for its customers, amid what Oracle is calling an "explosive growth of AI services."
It's unclear how much custom Microsoft will give Oracle, and how long the partnership will last. TechRadar Pro asked both companies to confirm, but we did not receive immediate responses.
More from TechRadar Pro
[ For more curated Computing news, check out the main news page here]
The post Microsoft is renting GPU power from Oracle to push its AI work forward first appeared on www.techradar.com