From www.tomshardware.com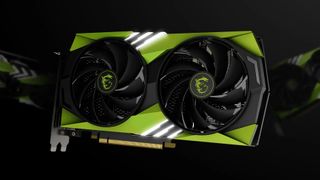 (Image credit: MSI)
As promised, MSI has officially released its first wave of graphics cards based on its new "The Limited Series" sub-brand, featuring the Nvidia-themed RTX 4060 Gaming X NV Edition. 6,000 of these cards have been launched, with availability already going out in Europe. Availability in the United States will arrive in the next several hours at 6 PM PST.
There are thirteen retailers that are selling MSI's new limited edition graphics cards right now, including vendors in France, Italy, the Netherlands, Spain, Sweden, Ukraine, and the United Kingdom. Despite the fact that MSI has officially launched these cards, every online retailer has these cards on pre-order for unknown reasons. Possibly, these vendors are using pre-orders to allocate graphics card volume, and more easily shut down listings when product supply runs dry.
The first Drop of the "THE LIMITED SERIES": MSI GeForce RTX™ 4060 GAMING X 8G NV EDITION is here, boasting a worldwide limited quantity of ONLY 6,000 units🌟Hurry and grab yours before they're gone🏃💨https://t.co/69KzAATr2q#MSITheLimitedEdition #NVedition #GamingX pic.twitter.com/4y0cxF9aXCSeptember 25, 2023
See more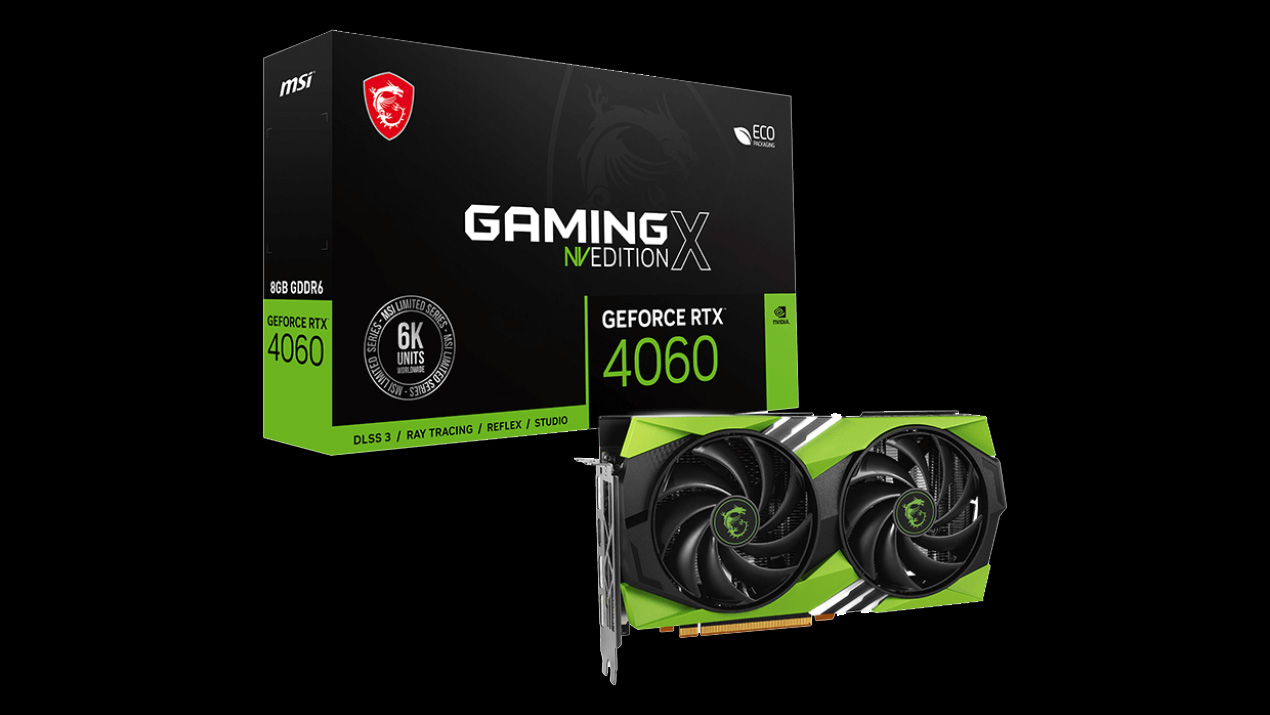 If this is the case, we can expect the same to apply in the United States when US vendors start listing availability in the next several hours.
The card MSI is launching is the GeForce RTX 4060 Gaming X NV Edition, also known as the RTX 4060 NV Green colorway limited edition, based on MSI's product page. According to MSI, the Nvidia-themed GPU was made to celebrate MSI's enduring partnership with Nvidia over the past couple of decades.
The card sports a green-and-black color scheme, accompanied by six RGB accents on the top and bottom of the shroud. In conjunction with the green theme, the central dragon logos on the fan hubs have also been painted green, along with an NV Edition badge stamped on the rear backplate. Beyond the color changes, both this model and the standard Gaming X model the card is based on are virtually identical, featuring the exact same 2595MHz boost clock and 17Gbps memory.
For more details on this limited edition card, check out our previous coverage. If you're not a fan of Team Green (there are certainly plenty who aren't these days), this won't be the only limited edition card MSI will be dropping. The company has already confirmed that its next limited edition product will be revealed sometime today.
[ For more curated Computing news, check out the main news page here]
The post MSI's Limited Edition RTX 4060 NV Edition Cards Up for Sale Today | Tom's Hardware first appeared on www.tomshardware.com