From www.pocket-lint.com
Apple said to be finally refreshing its iMac range in the second-half of this year.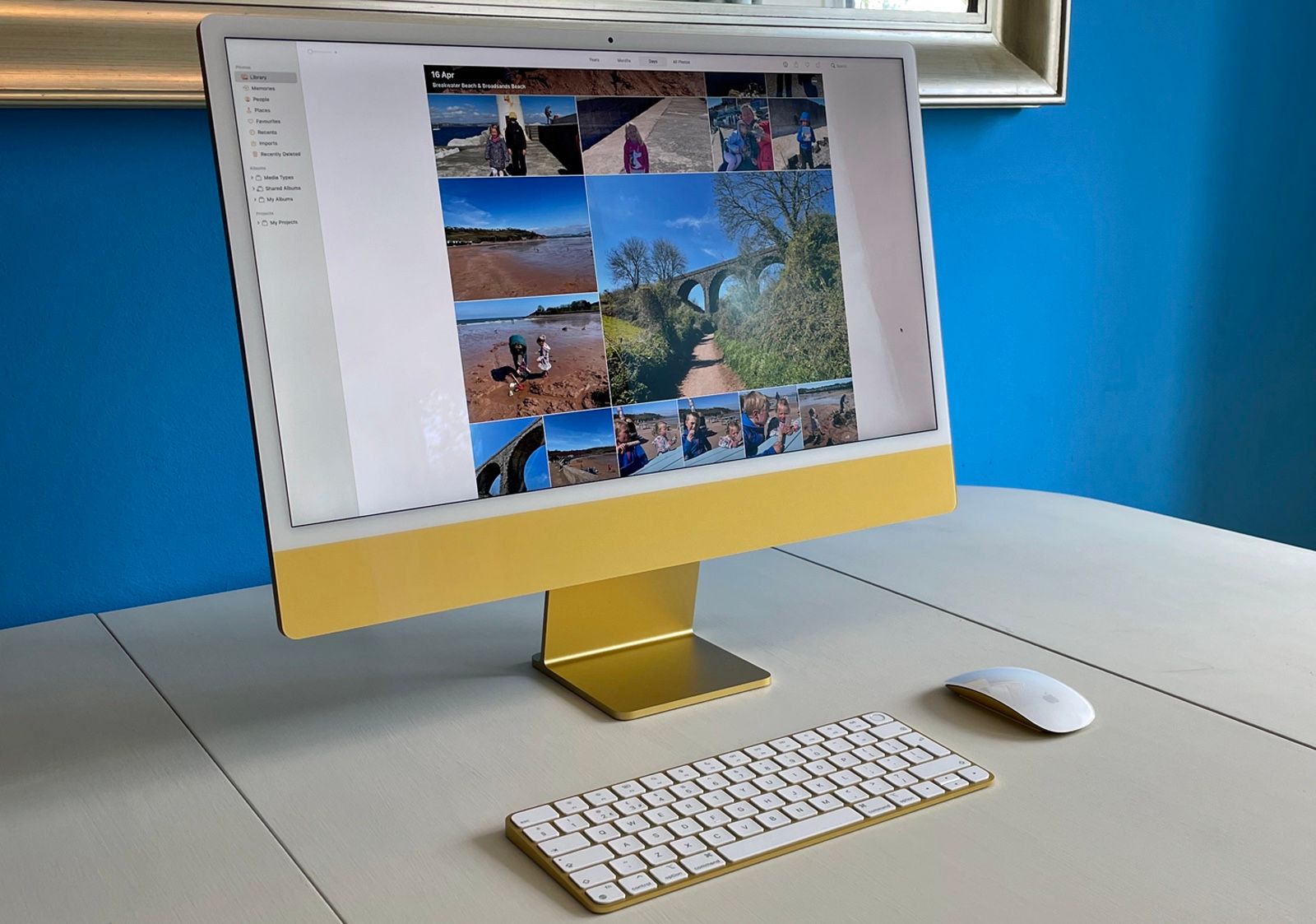 After months of speculation, new iMac models are said to be on their way.
Apple is reportedly in the "engineering validation testing" period of development, which is an indication that full production of the next-generation iMac is imminent. That means new iMacs with, what is thought to be, M3 processing will hit the market in the second-half of 2023.
However, those hoping that includes a new 27-inch variant are set to be disappointed – the company is said to be sticking with just the 24-inch screen size again.
Indeed, Apple expert Mark Gurman writes in his weekly Power On newsletter that even the colour options will be identical to the 2021 24-inch Apple iMac: "The versions being tested also come in the same colours as the current iMac, a palette that includes blue, silver, pink and orange," he claims.
He also suggests that the new iMacs will come with the latest version of Apple Silicon – M3. This is something expected for a while, with the chipset's own release schedule determining when the new models would be ready.
The inclusion of the M3 chip will mean that the new 24-inch iMac will represent a significant generational upgrade, as the existing version runs on the M1 SoC. It will also come with a few other tweaks, it seems, with Gurman claiming that some of the internal hardware will be shifted around inside and the production process being altered: "The computer will see some of its internal components relocated and redesigned, and the manufacturing process for attaching the iMac's stand is different," he says.
He also reveals that the models are codenamed J433 and J434.
In addition to the new iMacs, Apple is tipped to release new MacBook and Mac models ahead of WWDC in the summer. A 15-inch MacBook Air is said to be one of them, as is the first Mac Pro powered by Apple Silicon – likely the M2 Ultra.
An update to the 13-inch MacBook Air is also heavily rumoured. We are likely to see them between spring and summer, we understand.
The post New M3 Apple iMacs reportedly coming in second-half of 2023 first appeared on www.pocket-lint.com
In many places around the world, horse races are an attraction that a lot of people love to watch. With the fast-paced action and thrill that each game provides, it is no longer surprising to know that millions of fans have grown fond of it.
Cybersecurity threats have become vast and more sophisticated. The rate of malware attacks and malicious activity counts within seconds despite the size or sector the organization belongs to — no one is safe enough to expect that foe actors will bypass vital company resources.