From www.techradar.com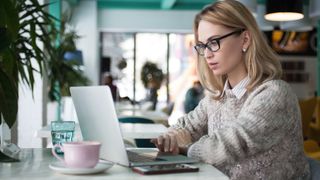 (Image credit: Shutterstock)
Nvidia is planning to make Arm-based processors to challenge Intel's dominance in the world of Windows PCs, according to a new report – as is AMD.
Reuters has the scoop with this one – add an appropriate dose of caution as ever with rumors – and on the Nvidia side, the report cites two sources familiar with the purported plans.
Apparently Nvidia is 'quietly' designing these new CPUs which will presumably go in laptops (using Windows on Arm) – and likely also desktops too – as part of Microsoft's scheme to encourage chip makers to use Arm-based processors.
After all, Microsoft has doubtless been watching Apple have its own very successful venture, shifting to in-house Arm chips and away from Intel with Macs, and Nadella's company wants a piece of that action.
As the Reuters report points out, in the three years since Apple kicked off with the launch of the M1, it has nearly doubled its PC market share according to preliminary Q3 figures from analyst firm IDC.
Microsoft's scheme has apparently also caught the attention of AMD, and Team Red will apparently make Arm-based processors in the same vein as Nvidia, again if the word of two separate sources proves correct.
We're told that both Nvidia and AMD could have PC chips out in quite swift fashion, perhaps even as soon as 2025.
---
Analysis: A worrying prospect for Intel
Windows on Arm has struggled to make any meaningful impact whatsoever, thus far, with existing Qualcomm chips as the engine of devices running the OS. Nvidia and AMD entering the stage could be a turning point, though, in producing peppier chips, and that's clearly what Microsoft is hoping for.
Obviously it's not quite as simple as 'ooh, let's do what Apple does' with faster, better and more efficient silicon, as marrying the hardware and software sides of the equation is a very different problem for Microsoft and would-be partners Nvidia and AMD.
Apple, of course, has complete control over its hardware and software stack, which is a considerable advantage in terms of getting everything working in harmony and producing the best results. And the results produced with the M1 and M2 SoCs (with the M3 to follow next year most likely) have been remarkable to say the least.
Microsoft's other issue would be persuading developers to code for Windows on Arm, when Intel chips remain dominant – and Team Blue wouldn't be easy to dislodge. (Interestingly, Microsoft has just implemented an advisory service to help devs create apps for Windows on Arm).
Clearly, this potential development will worry Intel. Apple's MacBooks are forging forward with those Arm-based chips, as noted. With the M1 and M2 boasting serious power-efficiency chops, this is, unsurprisingly, something Intel has turned to focus on – Meteor Lake laptop processors (due in December) have been designed to major in the efficiency department. (And Raptor Lake Refresh desktop CPUs feel like an afterthought in comparison).
So, laptops may be Intel's fortress, but the assault from Apple is being taken seriously, and further competition from possibly Nvidia and AMD in a couple of years' time is not going to help Team Blue.
If both Nvidia and AMD get behind Windows on Arm in laptops (and yes, chips for desktop PCs could also be made, of course, as mentioned at the outset – but notebooks would be the major drive presumably), then maybe it will become a more potent force in the computing world. We still have trouble believing that, in all honesty, but the addition of two big players in the form of Teams Green and Red could swing it, if anything will…
You might also like
[ For more curated Computing news, check out the main news page here]
The post Nvidia and AMD's rumored plans to make Arm-based PC CPUs could turn the laptop world upside down first appeared on www.techradar.com