From www.tomshardware.com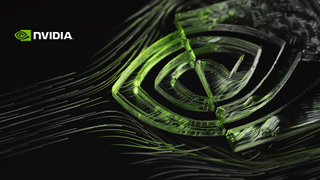 (Image credit: Nvidia)
The United States government enacted its new export restrictions on high-end artificial intelligence (AI) GPUs bound for China and middle-eastern countries so swiftly that Nvidia could not ship about $5 billion worth of AI and HPC GPUs to its Chinese partners, reports the Wall Street Journal. As a result of this abrupt decision, Nvidia had to cancel orders from Alibaba, Baidu, and Byte Dance and re-allocate those GPUs to other companies.
Nvidia completed delivery of its advanced AI and HPC GPUs to China for this calendar year before it was informed about anticipated enforcement of new regulations in mid-November, 2023. As a result, the company decided to ship GPUs it originally planned to supply in 2024 early, before the restrictions come into effect. But instead of enacting export restricting in mid-November, the U.S. government enacted the new rules for Nvidia last week.
This immediate enforcement has left orders from China's major AI and cloud-computing companies, including Alibaba, Baidu, and ByteDance, in a state of uncertainty. These companies had placed orders worth around $5 billion for 2024, reports WSJ, but now these orders are hanging in limbo due to the sudden imposition of the new export restrictions.
As per the new export rules, Nvidia is now required to obtain an export license to ship its A100, A800, H100, H800, and L40S cards and modules, used for AI and HPC computing, to China, Saudi Arabia, the United Arab Emirates, and Vietnam. This essentially implies a halt in the shipment of these products to the company's partners in these countries, as the U.S. Department of Commerce reviews such license applications with a presumption of denial.
The good news for Nvidia is that, at least for now, production and orders for its AI and HPC GPUs are fully booked out for the next several quarters, so the U.S. restrictions won't have any immediate impact on the company's financial performance. Meanwhile, the company's re-allocation of $5 billion worth of products shows how high the stakes in AI and HPC game are these days.
The imposition of these stringent controls is a strategic move by the U.S. government aimed at restricting China's access to AI and HPC technologies that could potentially bolster the country's military prowess and cyberwarfare capabilities. But while formally the U.S. wants to restrict access of China's military to advanced technologies, it also restricts access of companies like Alibaba, Baidu, and Byte Dance. Chinese technology conglomerates are poised to encounter significant challenges in the wake of these restrictions. Their progression in AI technology development is likely to decelerate, compelling them to explore alternative avenues such as the usage of China-made or less advanced American chips, such as Nvidia's A30.
It remains to be seen is how this will affect American companies in the long term in general, and Nvidia in particular, since the situation will motivate Chinese companies to use Chinese technologies for their endeavors. China still represents a massive market, and the loss of that market will inevitably sting at some point.
[ For more curated Computing news, check out the main news page here]
The post Nvidia to Re-Allocate $5 Billion Worth of GPUs Thanks to US Export Rules: Report | Tom's Hardware first appeared on www.tomshardware.com