From www.tomshardware.com
G.Skill has introduced its first overclockable ECC memory modules, the Zeta R5 Neo, for AMD's Ryzen Threadripper 7000-series processors. The new memory kits are available in quad-channel configurations and can be used for WRX90 and TRX50 platforms designed for workstations and high-end desktops.
The Zeta R5 Neo product lineup includes two DDR5-6400 CL32-39-39-102 products: a quad-channel 64 GB kit comprising of four 16 GB R-DIMMs and a quad-channel 128 GB kit consisting of four 32 GB R-DIMM modules. For TRX50, only one kit is needed, whereas WRX90 will require two quad-channel kits. All modules support AMD's EXPO profiles for easier setup and a simplistic heat spreader.
G.Skill says that just like other high-end memory modules, its Zeta R5 Neo RDIMMs are based on cherry-picked memory ICs, so they are generally designed to be overclocked. However, nobody knows how fast can they go since it depends on many factors.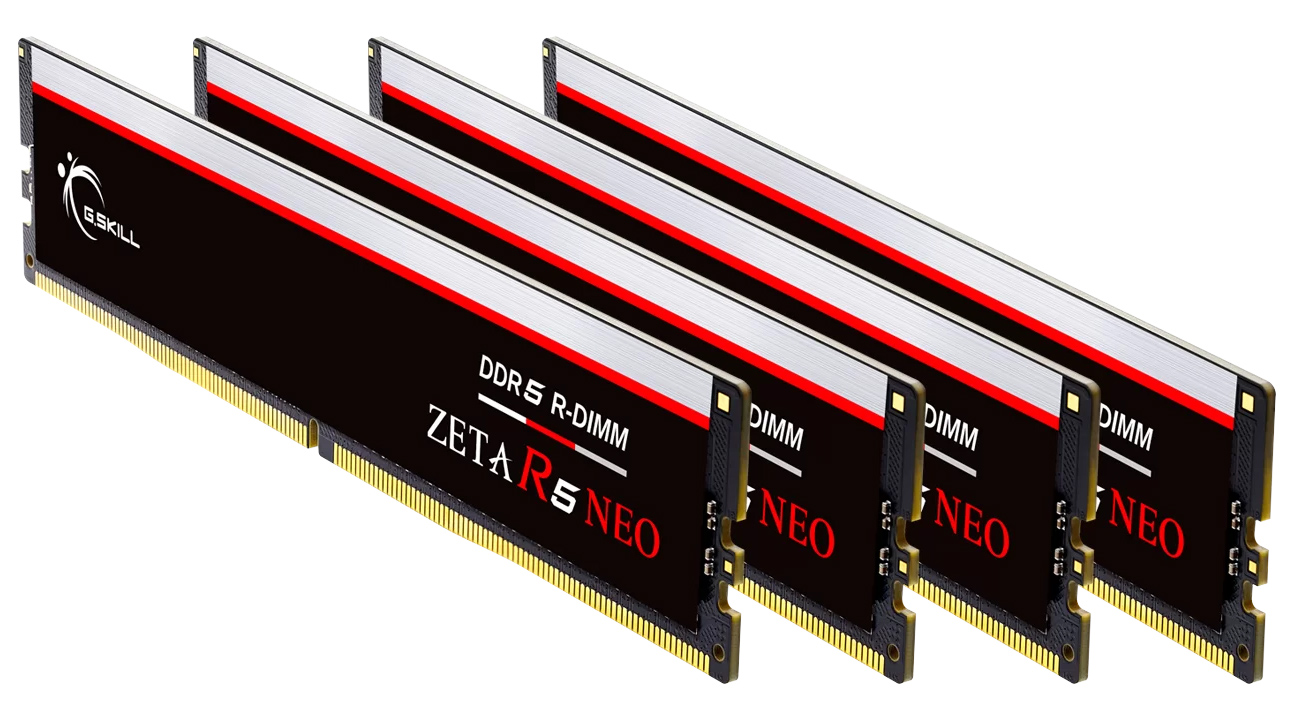 Being aimed at both enthusiasts with very deep pockets and professionals, AMD's Ryzen Threadripper 7000-series processors use registered memory modules with ECC to ensure the utmost reliability of machines with 1TB or more of DRAM. To that end, memory module suppliers are rolling out enthusiast-grade memory modules with ECC tailored specifically for AMD's latest Threadripper processors.
G.Skill says its Zeta R5 Neo memory kits for AMD's Ryzen Threadripper 7000-series processors will be available this month.
[ For more curated Computing news, check out the main news page here]
The post Overclockable server-class ECC RAM options expand as AMD Threadripper chips arrive — G.Skill introduces Zeta R5 Neo DDR5-6400 RDIMMs | Tom's Hardware first appeared on www.tomshardware.com