From www.techspot.com
TechSpot is celebrating its 25th anniversary. TechSpot means tech analysis and advice you can trust.
In brief: Intel will probably reveal the 14th-generation Core processors later this month. Rumors and unofficial benchmarks for multiple units in the line have provided a fair picture of their potential performance. A new leak of official materials confirms much of the information gathered so far.
Newly leaked marketing materials have confirmed basic specifications for the upcoming 14th-generation Intel Core i9, i7, and i5 processors. Although the slides don't contain detailed information, they indicate an imminent official reveal and launch.
The slides confirm the same stats MSI unintentionally leaked earlier this year: 24 cores for the i9 CPUs, 20 for the i7, and 14 for the i5. The i9 and i7 units each feature eight performance cores, while the i5 processors have six. Furthermore, the slides confirm that all the 14th-gen CPUs can reach clock speeds well over 5GHz. The specs show 5.3GHz for the i5, 5.6GHz for the i7, and 6GHz for the i9.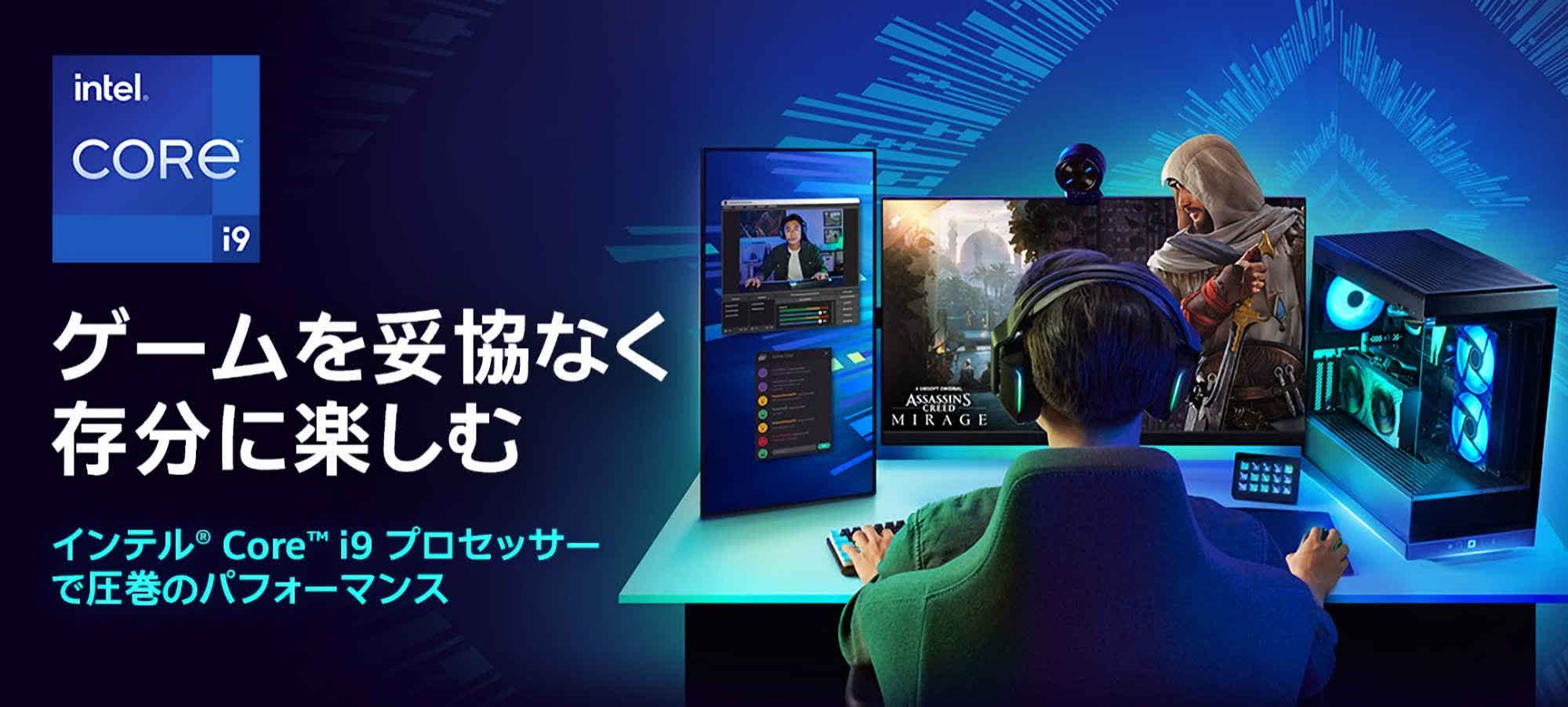 Entries for all three ranks have previously displayed similar numbers on Geekbench, but it's still too soon for direct measurements and comparisons. Early testing from last month shows that the i9 and i7 can approach 6GHz, although the i7 on Geekbench was likely manually overclocked. An overclocked 14th-gen i5 posted 5.7GHz earlier this month. However, the processors were all benched with different motherboards and power ratings, so assessments between them aren't apples-to-apples.
Intel will likely unveil and begin to roll out the new lineup – which the MSI leak labeled Raptor Lake Refresh – on October 17. The company will offer over two dozen SKUs, with some possibly arriving near CES 2024 in January.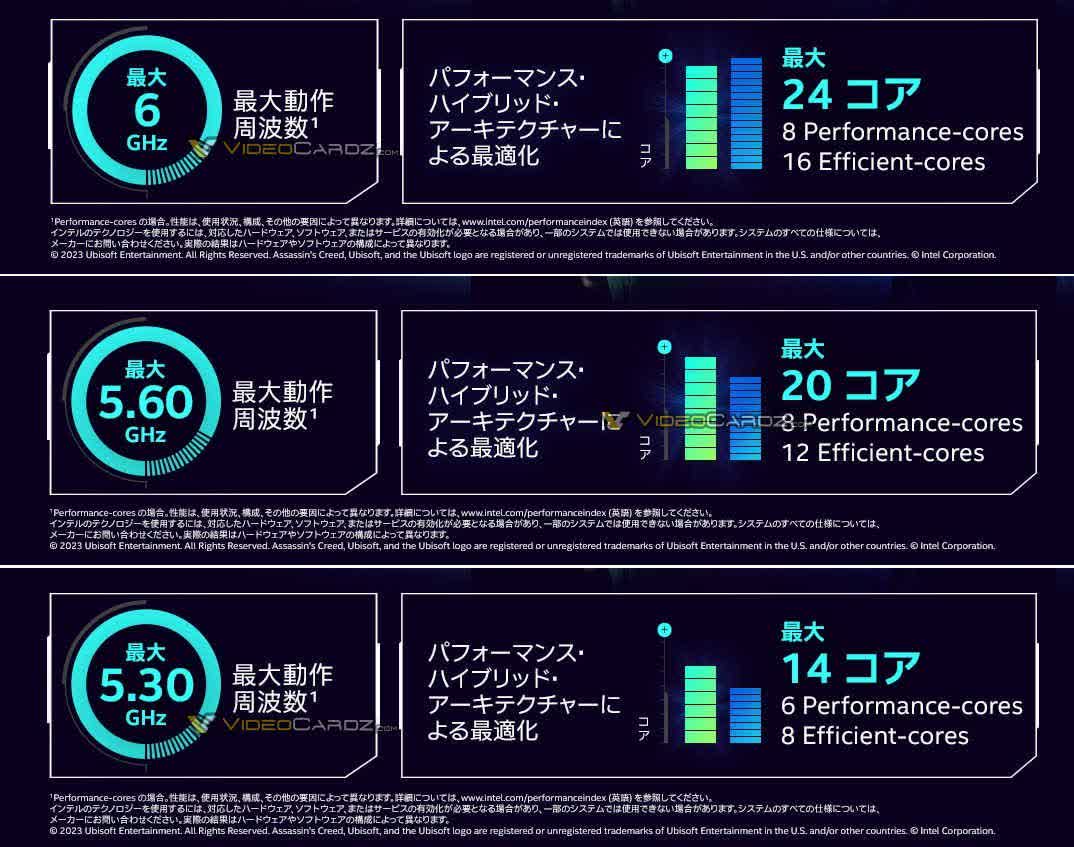 As the name suggests, the new series offers only a slight performance boost over the 13th-gen Raptor Lake processors. MSI estimated a three percent uplift on average across the lineup, but the i7 could be 17 percent faster. Despite the negligible improvement, Raptor Lake Refresh CPUs could cost 15 percent more than their 13th-gen counterparts.
The refreshed CPUs could theoretically be a relatively inexpensive upgrade from a 12th-gen Alder Lake since they support the same motherboards. Raptor Lake owners may want to wait for Arrow Lake late next year, which could provide a more significant performance boost but will require new motherboards and DDR5 RAM.
[ For more curated Computing news, check out the main news page here]
The post Retailers leak Raptor Lake Refresh marketing materials confirming Intel's 14th-gen specs first appeared on www.techspot.com