From www.pocket-lint.com
Qualcomm is ready to take the Windows fight to Apple silicon and macOS.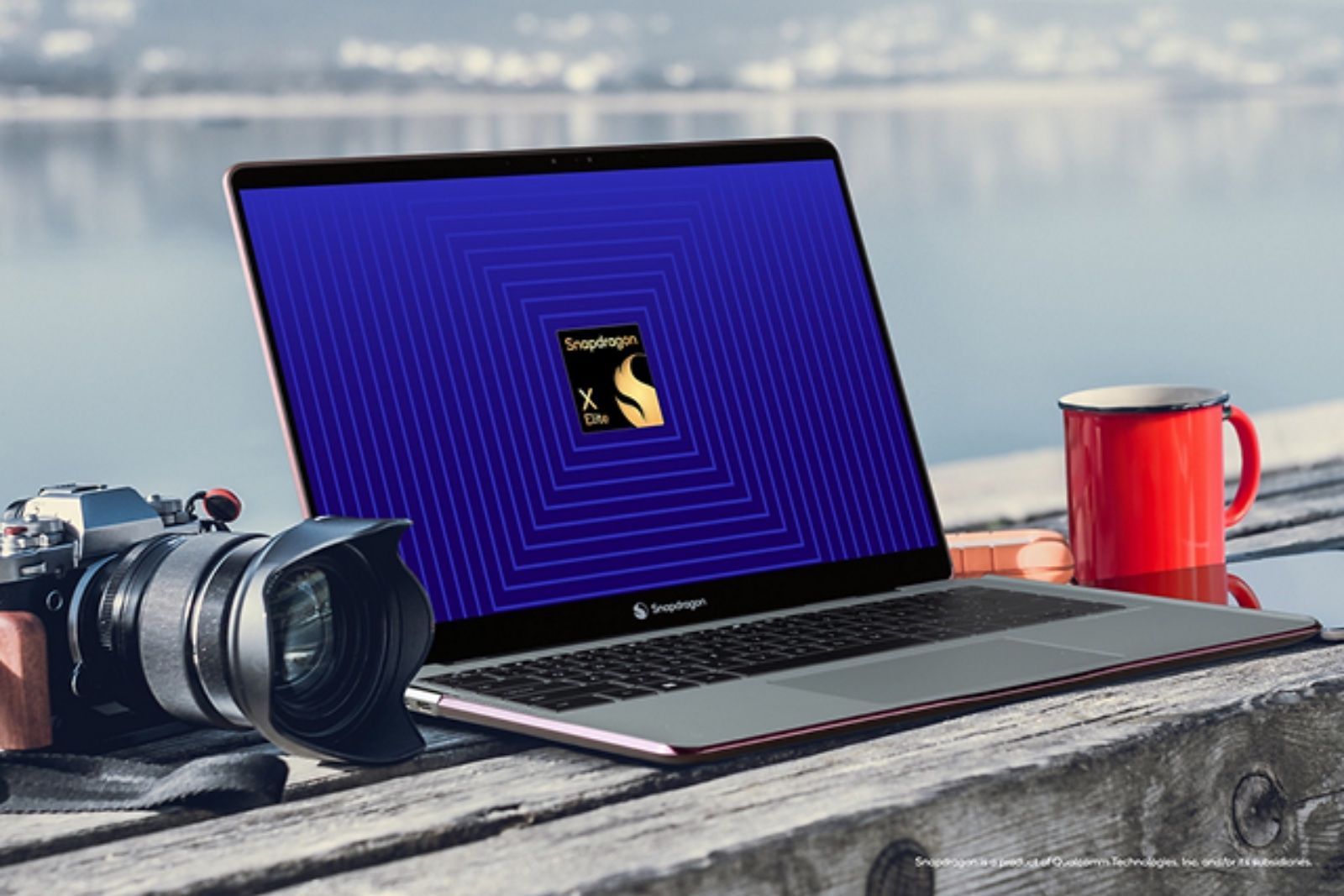 Qualcomm
Key Takeaways
Qualcomm's new Snapdragon X Elite chips aim to provide impressive performance for laptops, challenging Apple's M1 and M2 chips.
The Qualcomm chips boast impressive specs, including 2x faster CPU performance and 4.5x faster AI processing compared to competitors.
Major laptop manufacturers, such as Acer, ASUS, Dell, HP, Lenovo, Microsoft, Samsung, and Xiaomi, have already signed on to use Qualcomm's ARM-based chips, potentially offering consumers more choices.
The world of the mobile processor is a complicated one these days, but not necessarily in a bad way. There was once a time when you would choose a laptop running some flavor of Intel or AMD inside, but it would be a limited mobile version of the desktop chips everyone knows and loves. Apple changed all of that with its M1 chips, followed by the M2. M3 is coming soon, but it seems that Apple isn't going to have its own way for much longer.
Right now, getting a high-performance laptop that doesn't destroy battery life means picking up something like the excellent MacBook Pro. But if you want Windows, you're left using less capable silicon. Qualcomm looks set to change all of that with its new Snapdragon X Elite chips, and it has Apple firmly in its sights. And this isn't just a case of a chipmaker launching a chip that nobody will ever use, either. Nine of the very biggest names in the laptop space are already on board, and that's a huge deal – especially when one of them is Microsoft with future Surfaces planned.
Performance for days
Qualcomm's press release makes it clear that it has high hopes for its new chips. It promises that its new mobile computing chip is capable of performance that is two times faster than the competition in terms of CPU grunt, managing to match peak performance while using a third of the power There's also a lot of talk about being able to handle 4.5 times faster AI processing than the competition, too.
The raw numbers definitely seem to back all of that up. The Qualcomm Oryon CPU that sits at the heart of the Snapdragon X Elite has a 64-bit architecture as you'd expect, with 12 cores that can run up to 3.8GHz when required. There's also support for a single and dual-core boost that pushes that all the way to 4.3GHz, too. It's all paired with LPDDR5x RAM that can run up to 64GB with a bandwidth of 136GB/s. So far, so good.
Big-name players
But none of that would be much use to anyone if the chips didn't find their way into laptops that we can actually buy. That shouldn't be a problem, with Qualcomm confirming that some of the biggest names in the business are already on board. The nine laptop makers already signed on for Qualcomm's ARM-based chips include Acer, ASUS, Dell, HP, Honor, Lenovo, Microsoft, Samsung, and Xiaomi.
The result of that is the opportunity for more people to buy machines running Qualcomm-built, ARM-based silicon. That obviously needs Microsoft to make sure that Windows is ready for the potential uptick in users, and it's already been working to optimise the operating system for the chips.
We will of course have to see how this chip pans out when it's in real, shipping hardware. But if Qualcomm can back any of the promises up with real-world performance, things are about to get very interesting indeed.
[ For more curated Computing news, check out the main news page here]
The post Snapdragon X Elite will power next-gen Surface devices to better compete with Apple first appeared on www.pocket-lint.com