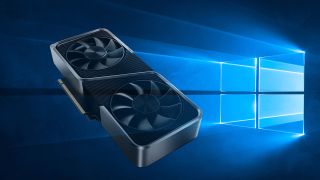 (Image credit: Microsoft | Windows Central)
What you need to know
Valve, developers of the popular PC gaming platform and storefront Steam, survey users monthly on installed computer components.
Hardware is separated into categories with popularity percentages, demonstrating the rise or fall of various options.
Windows 10 remains the most popular operating system among Steam users, with a 65.58% share among other Windows versions.
---
The latest results of Valve's monthly hardware and software survey are in, recently publishing its October 2023 results online with equally surprising and predictable picks for each PC component category. Running the most popular platform for PC gaming, the Steam app gives Valve a unique opportunity to poll gamers worldwide and generate a reliable glance at what the world's most popular computer looks like.
Unsurprisingly, Windows still holds a 97.43% majority of PC gamers playing on Steam, though Linux only has a minor lead over macOS despite the popularity of Valve's Steam Deck handheld console. Things get more interesting when we break down each Windows OS version and see Windows 10 in the lead with a 65.58% share, an increase of 7.61% since September, with Windows 11 in second place at a much lower 30.53%.
Why is Windows 10 still so popular for gamers?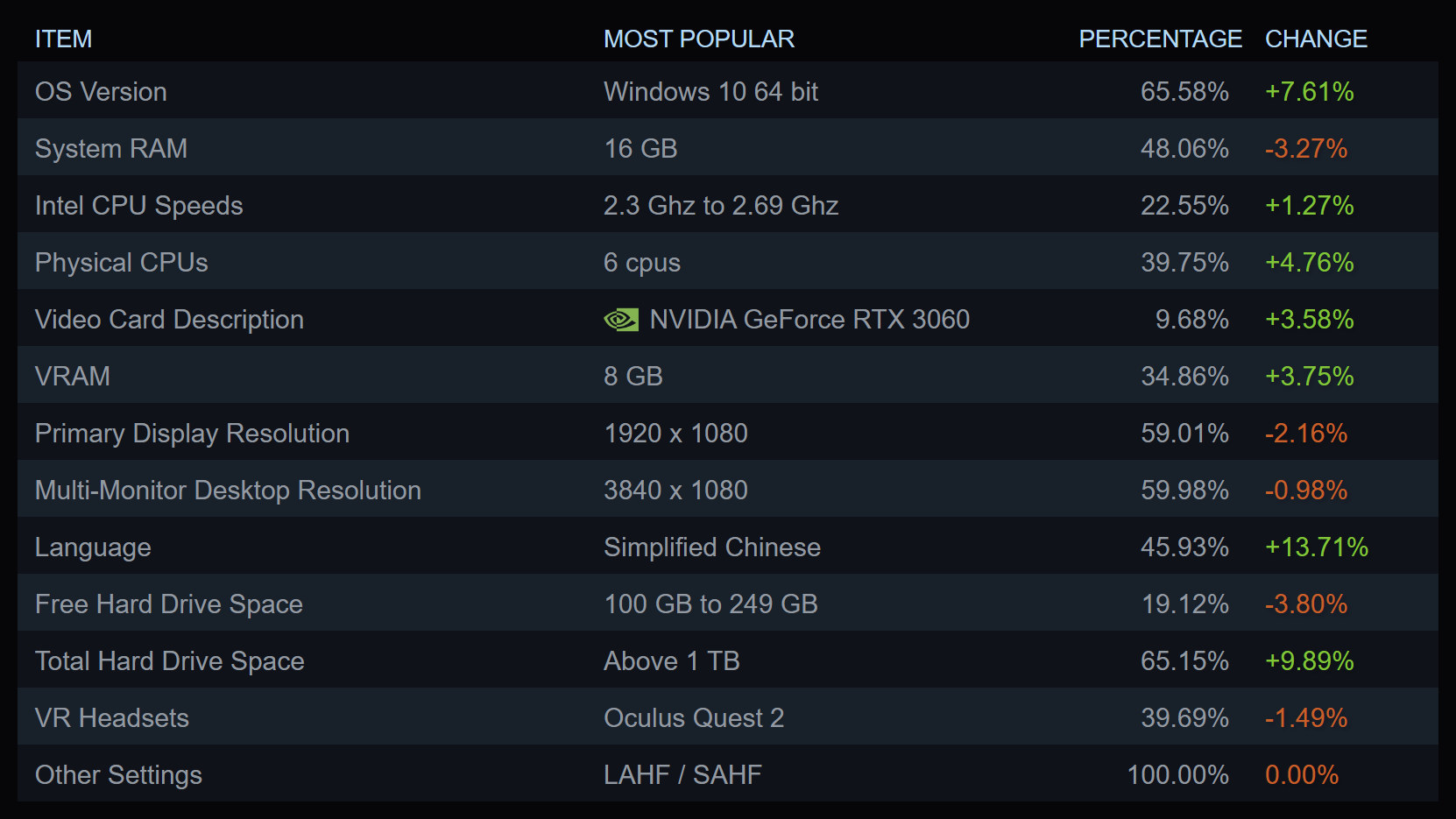 Microsoft pulled Windows 10 from its official store in January, but that doesn't stop third-party retailers from selling the last-generation operating system. However, most pre-built gaming desktops now come with Windows 11 pre-installed, likewise for gaming laptops in digital and physical storefronts. Perhaps holdout PC gamers stick with Windows 10 installed on older computers, or the explanation might run deeper.
Speaking from experience, PC gamers are almost equally frugal and immune to recessions. It's a bizarre combination. Some, like myself, will only settle for the absolute maximum value when forking out for expensive components in defiance of ridiculous recommended specs for games. In contrast, others will spring for the latest in next-generation hardware upon release, often to get ahead of price gouging by resellers.
Microsoft already committed to support Windows 10 until 2025, though recent petitions have called for an extension. In an 'if it isn't broke, don't fix it' sense, there isn't anything inherently wrong with using a previous generation operating system if security patches and driver updates still happen regularly. Some might argue that UI changes turn gamers off from Windows 11 alongside a desire to remove annoying ads. Still, its continued support for modern software like DirectX 12 means Windows 10 is still viable and often cheaper.
Which components are best for 1080p gaming?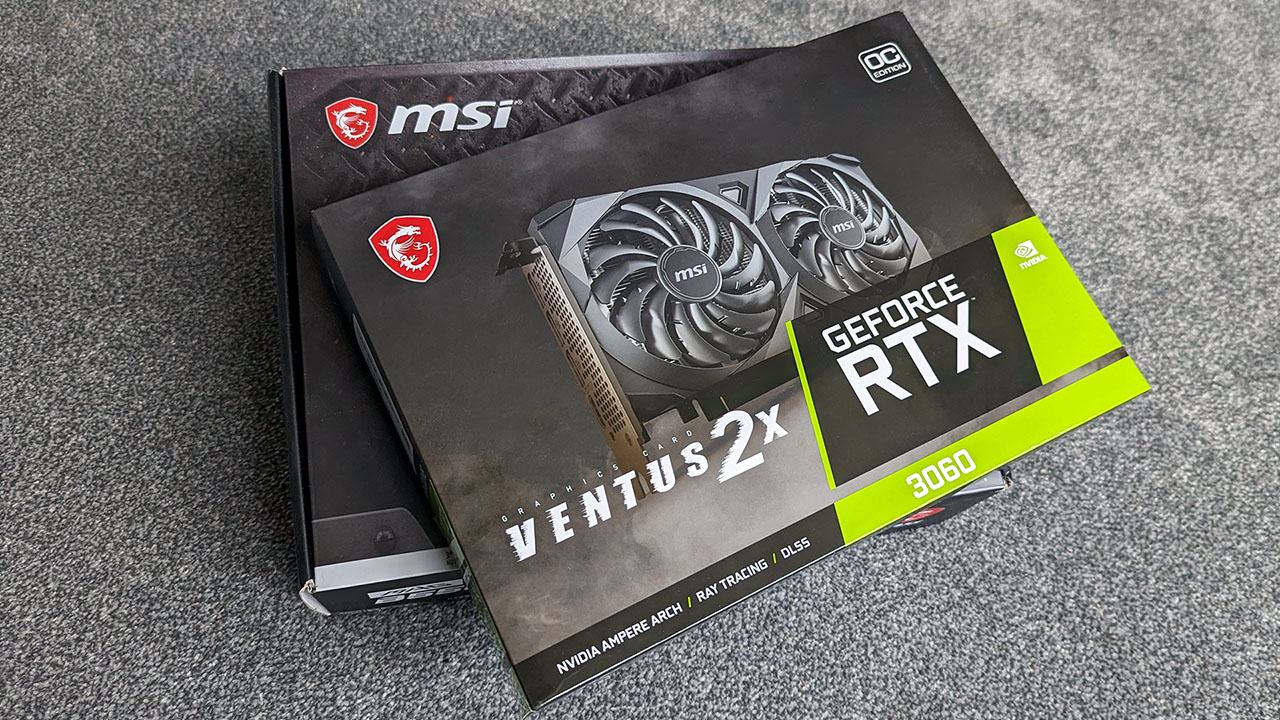 Among the Hardware & Software Survey results for October 2023, NVIDIA's well-received GeForce RTX 3060 graphics card stands out as the most popular choice, albeit as the 8GB VRAM variant. It suffered from scarce availability at launch and struggled to appeal against the stronger, higher-scoring RTX 3060 Ti variant, but situations improved dramatically over time. Choosing to upgrade my personal desktop from an older GeForce GTX 1660, the RTX 3060 with 12GB VRAM felt like a perfect choice since I stick to 1440p gaming for casual titles.
For 1080p (Full-HD) gaming, the 8GB RTX 3060 makes sense as a frugal option backed up by NVIDIA's DLSS 3 upscaling tech to help improve framerates while natively rendering games at a lower resolution, among other helpful boosts. Processors aren't explicitly named, but a 6-core Intel CPU in the 2.3GHz to 2.69GHz range hints at the 12th Gen Core i5-12400F.
16GB of RAM remains the most popular pick, presumably DDR4, to match the age of the remaining components. However, 32GB is picking up the pace with an 8.28% increase since September, so a switch to modern DDR5 memory and more modern CPUs as the most popular options could happen sooner than we think. It's a relief that the world's most common gaming computer is an almost perfect match for my own, even if developers seem to ignore the stats with demanding AAA titles.
Pre-built gaming desktops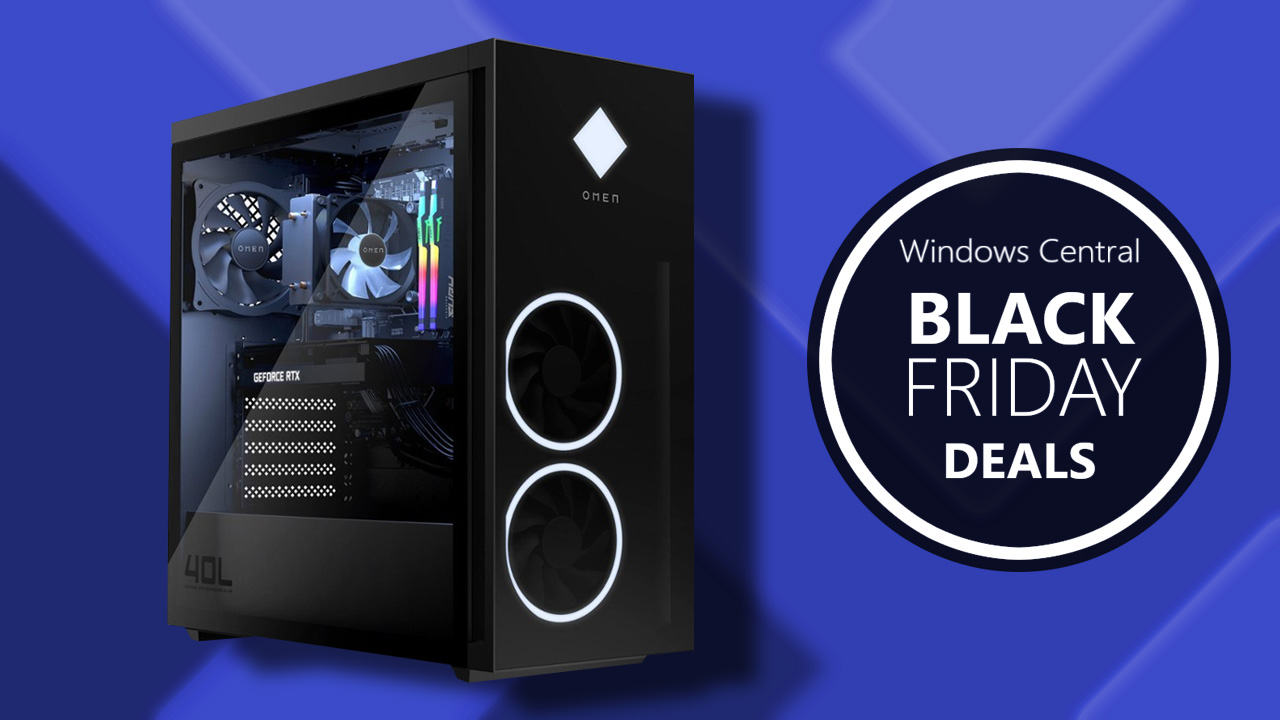 Thankfully, it's the best time to jump on this bandwagon of matching the most popular PC gaming components thanks to early Black Friday deals appearing online already.
Separate parts, including discounted graphics cards like the GeForce RTX 3060, have their own deals alongside appropriately reduced motherboards to match.
Skipping the entire custom-built process is a more straightforward option thanks to early pre-built gaming desktop PC deals, many of which will follow a similar specification to the recent Steam survey for the same reasons as being the best value.
I'll keep my eyes peeled for the hottest discounts on all things PC gaming, even for my own benefit, as I slowly overhaul my desktop. Just don't expose my gigantic wishlist of parts; it'll scare my bank account.
Are you still using Windows 10? Let us know in the comments, and tell us how your PC specs match up against the most recent survey results from Valve!
[ For more curated Computing news, check out the main news page here]
The post Surveyed PC gamers say they STILL prefer Windows 10 and mid-range 1080p over high-end parts first appeared on www.windowscentral.com