From pocketnow.com
Take advantage of the latest deals available at Amazon.com, where you will find the ASUS ROG Flow Z13 and other gaming laptops on sale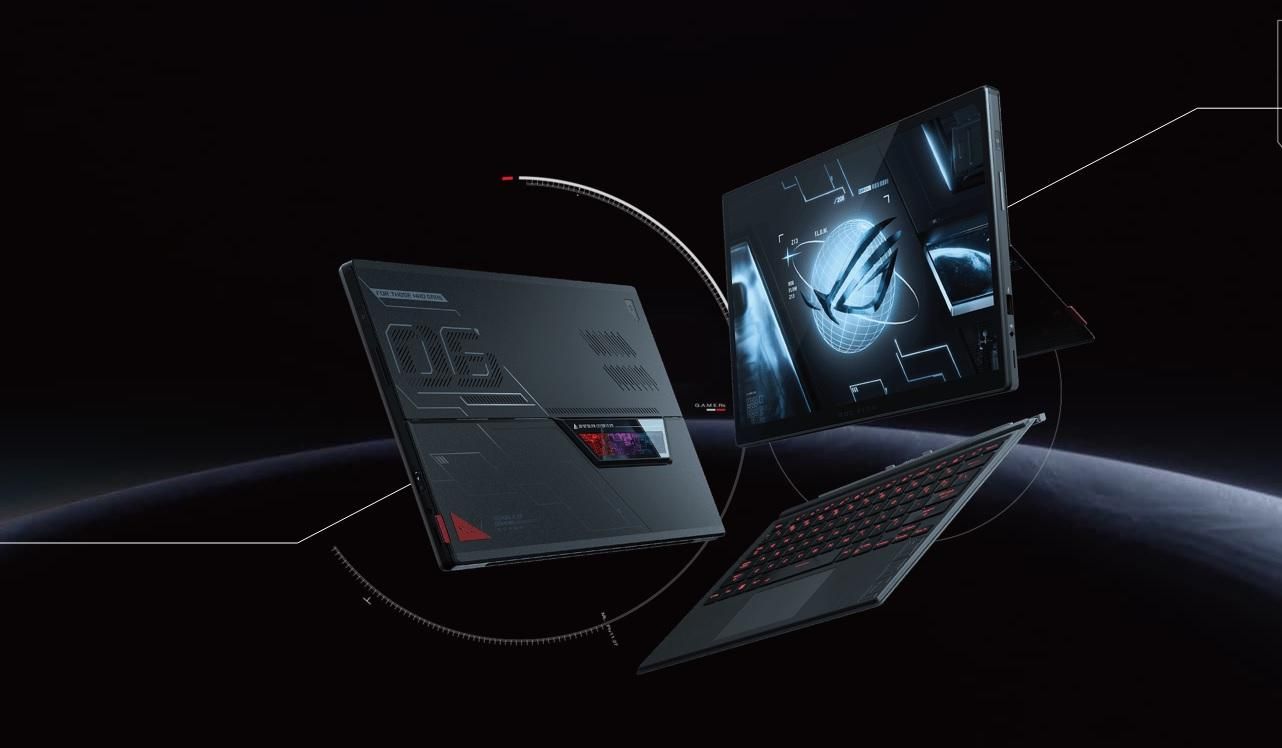 It seems that February is a great moment to upgrade your laptop, as we have seen amazing deals on Apple's M1 and M2-powered MacBook Air models, Razer gaming laptops, and more. The latest offers from Amazon now feature the ASUS ROG Flow Z13 Gaming Laptop Tablet, which now sells for $1,360 after picking up a 24 percent discount.
Last year's ASUS ROG Flow Z13 Gaming Laptop Tablet is currently on sale at Amazon.com. This excellent convertible tablet comes with a detachable RGB keyboard that will transform your laptop into a tablet anytime you want and for whatever purpose. It features a 13.4-inch FHD+ display with up to 120Hz refresh rates, an Intel Core i7 processor, 16GB RAM, 512GB storage space, and NVIDIA GeForce RTX3060 graphics under the hood. It launched with a $1,800 price tag, but today's offer will help you save $440 if you choose to take advantage of this deal. And of course, this isn't the only variant on sale, as you can also pick up the more conventional ASUS ROG Flow X13 Ultra Slim 2-in-1 Gaming Laptop with a Ryzen 9 processor and GeForce GTX 1650 graphics for $1,149 thanks to a still convenient 16 percent discount.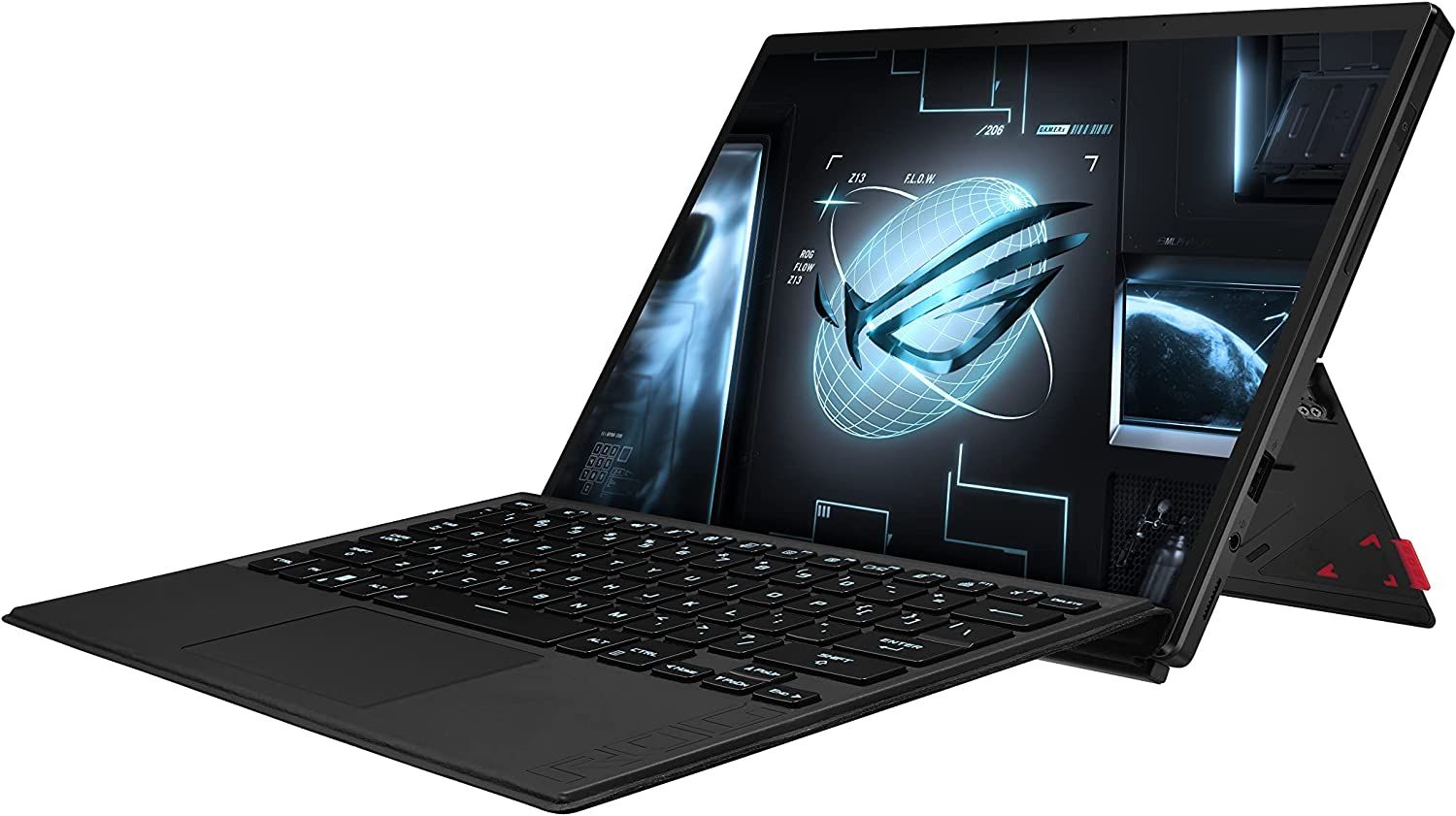 Asus ROG Flow Z13
The ASUS ROG Flow Z13 Gaming Laptop/tablet laptop comes with a 13.4-inch FHD+ display capable of reaching 120Hz refresh rates. You also get all the power of an Intel Core i7 processor, 16GB RAM, 512GB storage space, and NVIDIA GeForce RTX 3050 graphics under the hood.
Disclaimer
Here at Pocketnow, we're happy to bring you the best tech deals we come across, so you can save as much money as possible on your favorite products and purchases without spending time looking for them. However, the deals we post are valid at the time of publishing our articles, and by the time you come across them, they might no longer be available, or products could be out of stock. Please keep that in mind as we remain committed to working with you in favor of your wallet!
Another great option comes with the Lenovo IdeaPad Gaming 3, which packs an AMD Ryzen 5 processor, 8GB RAM, 256GB SSD, NVIDIA GeForce RTZ3060 graphics, a 15.6-inch FHD display with 120Hz refresh rates, and a $650 price tag after picking up a very compelling 28 percent discount. Or get the ASUS TUF F15 Gaming Laptop, now available for just $615, after scoring a modest 5 percent discount. And if that's still not good enough, you can also check out the MSI Katana GF66, which sells for $899 after receiving a 22 percent discount. My brother owns one of these laptops and couldn't be happier.
And if you're looking for a large display to enjoy your favorite games better, you can also consider picking up a new 34-inch LG UltraWide QHD Curved Computer Monitor that now sells for $337, thanks to a 28 percent discount. And you can make your battle station look more impressive with Govee's RGBIC Monitor Backlight, as it now sells for just $60 after scoring $40 savings via a 20 percent discount and an extra $20 on-page coupon.
The post The ASUS ROG Flow Z13 Gaming Laptop Tablet is currently 24 percent off first appeared on pocketnow.com
In many places around the world, horse races are an attraction that a lot of people love to watch. With the fast-paced action and thrill that each game provides, it is no longer surprising to know that millions of fans have grown fond of it.
Cybersecurity threats have become vast and more sophisticated. The rate of malware attacks and malicious activity counts within seconds despite the size or sector the organization belongs to — no one is safe enough to expect that foe actors will bypass vital company resources.