From www.pocket-lint.com
Dell has entered the Windows on ARM fray with the Inspiron 14.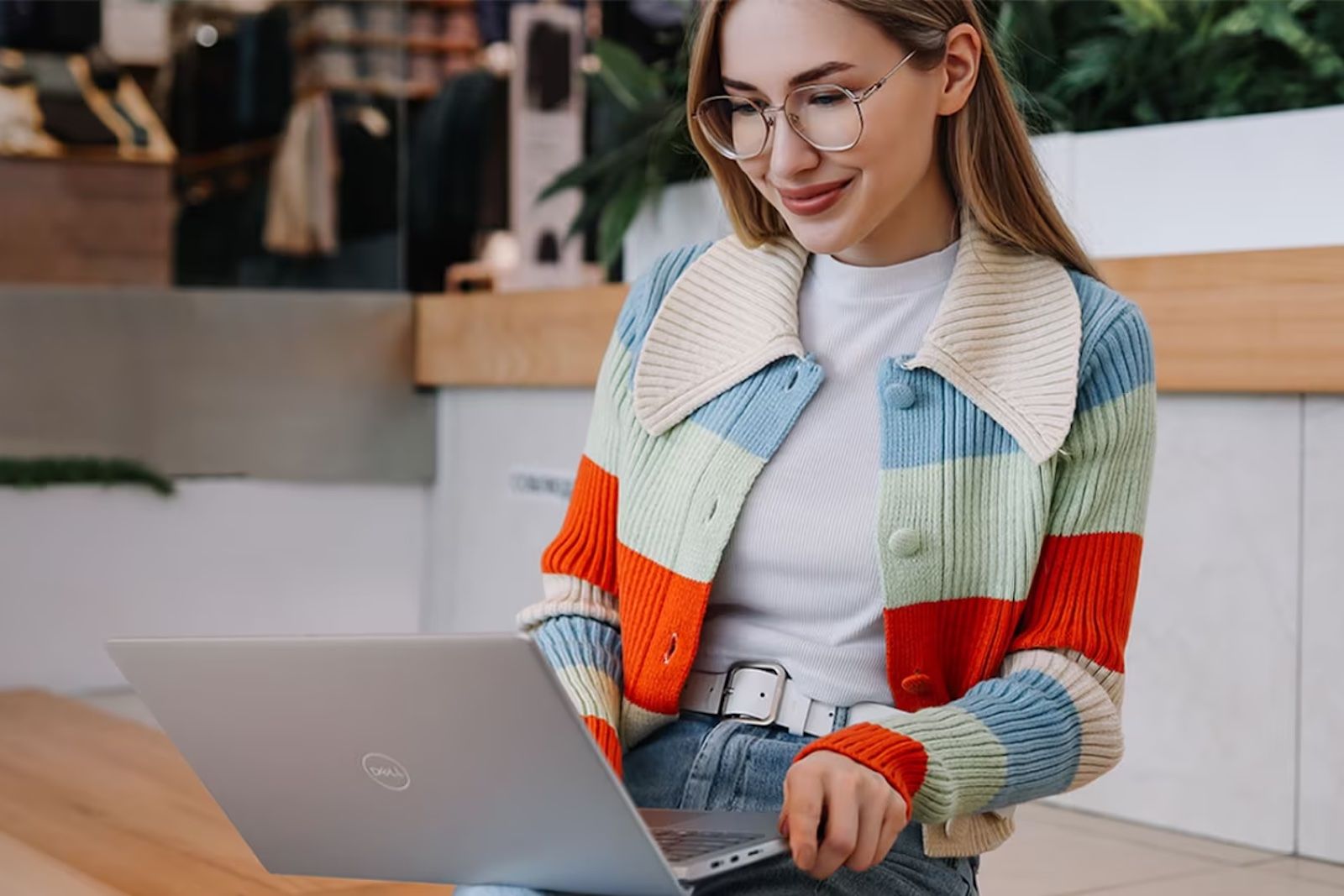 Dell
Dell has announced the Inspiron 14 as the company's very first Windows on ARM laptop. It's also the first Dell laptop to be powered by Qualcomm's Snapdragon 8cx Gen 2 chip as well.
Dell uses the Inspiron name in a whole load of ways including the Inspiron Chromebook 14, but this Inspiron 14 is a whole different beast. Sure, you can get it with Intel and AMD chips inside if you really must, but this latest model comes with a Snapdragon inside. And that means a few things.
First, it means it's pretty cheap. Really cheap, in fact. You can pick up a Dell Inspiron 14 with Snapdragon 8cx Gen 2 inside for $499 if you're in the market for such a thing.
The second thing is battery life. You can expect tonnes of it, thanks in part to that Qualcomm chip that's nibbling on the Inspiron 14's battery rather than trying to eat it whole. Dell reckons you can look forward to using the laptop for around 16 hours between charges, although that's likely to vary significantly depending on what you're actually doing.
Oh, and because this laptop isn't running Intel or AMD, there's no need for a fan.
The Snapdragon-powered Inspiron 14 comes with 8GB of RAM and a 256GB PCIe NVMe inside, while an Adreno 690 takes care of pushing pixels around. Those pixels live on a 14-inch FHD display that isn't touch-capable, but so be it. It does have nice thin bezels, at least.
In terms of Software, you're looking at Windows 11 Home and you can have any colour you want so long as it's silvery grey. Other bits and pieces include a 65W USB-C power adapter, microSD card reader built in, and a pair of USB-C 3.2 Gen 2 ports. A single USB 2.0 type A port is also offered for legacy connections.
We'll of course need to take this thing for a spin to be sure, but things are shaping up pretty nicely for the Dell Inspiron 14. Especially when you consider it costs iPad money. You can learn more and place your order – in the United States, at least – on Dell's website.
The post The Dell Inspiron 14 is the company's first-ever Qualcomm Snapdragon laptop first appeared on www.pocket-lint.com
In many places around the world, horse races are an attraction that a lot of people love to watch. With the fast-paced action and thrill that each game provides, it is no longer surprising to know that millions of fans have grown fond of it.
Cybersecurity threats have become vast and more sophisticated. The rate of malware attacks and malicious activity counts within seconds despite the size or sector the organization belongs to — no one is safe enough to expect that foe actors will bypass vital company resources.