From www.tomshardware.com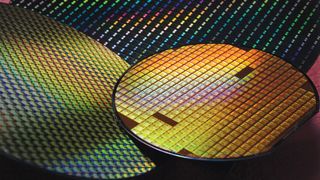 (Image credit: TSMC)
TSMC has formed an internal 'One Team' task force dedicated to timely development, trial production, and mass production of its N2 (2nm-class) process technology, according to reports from CNA and TorrentBusiness (via@DanNystedt). The 'One Team' approach suggests a unified and concerted effort, bringing together expertise and resources to streamline the development and implementation of the 2nm process.
Forming a special task force is somewhat out of character, as TSMC typically launches pilot and then mass production on its latest fabrication technologies at one fab. This time around, according to reports, things will be different. TSMC has plans to commence simultaneous pilot production on its N2 process at two fabs at its Hsinchu site: one in Baochan and another in Kaohsiung. The company intends to start pilot production at both locations in 2024 and initiate volume production in 2025.
TSMC is developing N2 fabrication technology at its special R&D center near Hsinchu. Hence, the fabs are close to the research and development facility, making it easier for fab engineers to communicate with teams that developed the manufacturing process. Meanwhile, TSMC is reportedly transferring 300 employees from its Fab 15A and 400 employees from its Fab 15B near Taichung to its fabs to 'support the 2nm projects.'
TSMC confirmed the establishment of the 'N2 One Team' task force but refrained from disclosing detailed information about its structure and specific projects, according to TorrentBusiness. An intriguing detail here is that the website mentioned projects instead of project when discussing TSMC's N2. The world's No.1 foundry is working on multiple 2nm-class projects, including N2 that introduces gate-all-around nanosheet transistors for early 2026, N2P that add backside power delivery in early 2027, and N2X with extended performance due later this decade. Meanwhile, based on the report, N2 is coming to the two fabs at the Hsinchu site.
Intensified competition in the field of leading-edge process technologies is perhaps one of the key reasons why it is making notable shifts in its strategy and resources. On the one hand, Intel Foundry Services is set to offer its 2nm and 1.8nm-class process technologies to its clients about two years ahead of TSMC. In contrast, Samsung Foundry is getting more competitive in general, which is why it may win some production contracts on proven nodes.
Another potential reason for TSMC assembling a special task force to expedite its 2nm endeavors is the heightened complexity of modern nodes. The cadence for introducing new nodes has expanded from two years, as seen with N7 and N5, to approximately three years with N3. Mass production on TSMC's N2 node is anticipated to commence in late 2025 or early 2026, marking roughly three years since the initiation of high-volume manufacturing for N3.
Obviously, TSMC wants to streamline its N2 development and implementation as much as possible, so forming a special task force makes sense. Yet, launching pilot production and the HVM at two fabs (albeit adjacent) is also a significant challenge.
[ For more curated Computing news, check out the main news page here]
The post TSMC Forms Task Force to Accelerate 2nm Chip Production | Tom's Hardware first appeared on www.tomshardware.com