From www.techradar.com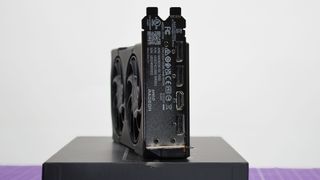 (Image credit: Future / John Loeffler)
AMD has accidentally leaked its own launch of 'enthusiast class' RDNA 3 graphics cards expected to take place later today at Gamescom.
As you're likely aware, it's been heavily rumored at this point that AMD is going to reveal two new mid-range GPUs, and that these will be the Radeon RX 7800 XT and RX 7700 XT.
That has all but been confirmed courtesy of AMD errantly posting some pics on X (formerly Twitter) showing the graphics cards in all their glory, complete with the names in one image, as VideoCardz flagged up.
We can't show or link to the tweet because, as you would expect, AMD yanked it down when the mistake became apparent.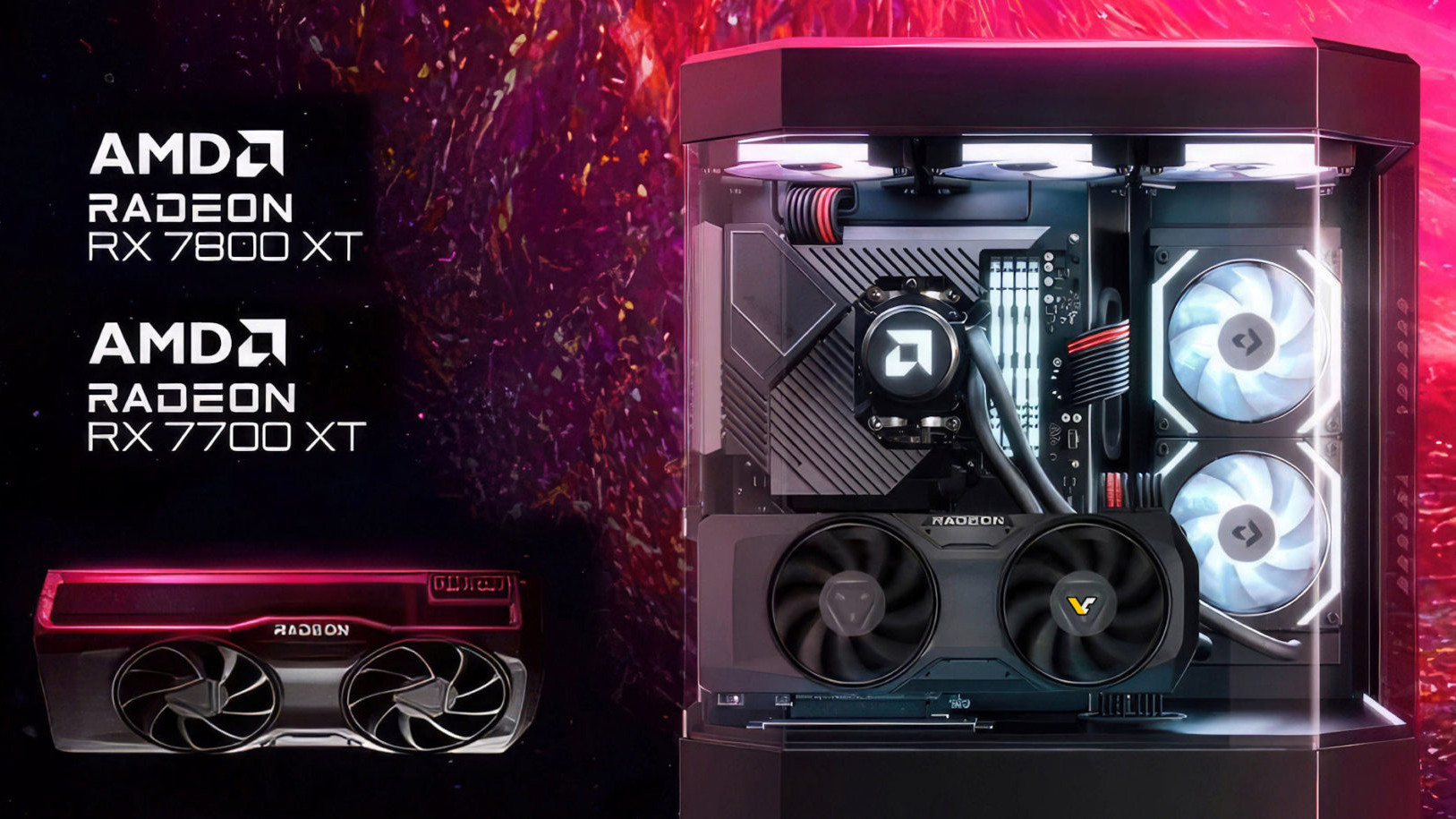 VideoCardz has screenshots of the images, though, and they show a solidly chunky mid-range card with two fans. We can also see the graphics cards will take up two slots, and use 8-pin power connectors, with both the RX 7800 XT and RX 7700 XT employing the same design.
This is AMD's reference design, and custom boards from third-party card makers will obviously differ (indeed, we may see triple fan designs, likely for the 7800 XT, as a leak from ASRock earlier this week suggested).
---
Analysis: A frame rate boosting bonus to boot?
We say this is 'all but' confirmation because, we guess, there's a possibility that these leaked shots could somehow be slightly older AMD marketing pics – and maybe there's been a last-minute name change for the GPUs, to try to pick a hole in things as an example – but that would be hugely, majorly, unlikely.
It really does seem that we're looking at the finished design and naming, which, after all, aligns with the rumors – and there have been lots of them. Although we can never take anything as fully concrete until we actually see AMD reveal the mid-range RDNA 3 GPUs, which is happening at an event later today (Team Red's 'Gaming Festival' at Gamescom to be precise, which naturally we'll be covering).
What we're hoping is that we will also see FSR 3 revealed by AMD, too. While the rumor mill isn't sure this will happen, the theory is that the Nvidia DLSS 3 rival is imminent, and might pitch up in September. We may only get a teaser of FSR 3 at Gamescom, but we're expecting something from Team Red, given that the gaming community is scratching its collective heads about why the feature was announced way back in March 2023, and we've heard nothing since.
FSR 3 will be another part of the puzzle of ensuring these mid-range GPUs have a shot at shooting up the charts in our best graphics card roundup because DLSS 3 gives Nvidia quite an advantage compared to FSR 2.
You might also like
[ For more curated Computing news, check out the main news page here]
The post Want an early look at the RX 7800 XT and RX 7700 XT? AMD just leaked the GPUs first appeared on www.techradar.com