From www.tomshardware.com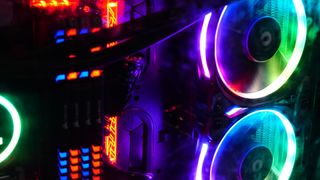 (Image credit: Jose G. Ortega Castro / Unsplash)
After only forever, Microsoft is finally adding built-in controls for RGB lighting to Windows 11. That's right — soon, you'll be able to ditch Armoury Crate, Synapse 3, iCue 4, and all gaming peripheral software because you'll be able to control the RGB lighting of your peripherals and components through Windows 11!
Just kidding, I'm sure it won't be that easy.
Microsoft announced several new features for Windows 11 at its annual developer conference, Microsoft Build, on Tuesday. The new features include a centralized AI-powered assistant creatively named "Windows Copilot," a semi-fix to Windows 11's grouped-by-default taskbar items (you'll now be able to ungroup individual apps manually, but you still can't ungroup all items by default), and native support for archive formats such as RAR — only 30 years after the file format was introduced — as well as 7-zip, tar, GZ, etc. through the libarchive open-source project.
And, of course, the headliner (in my unbiased opinion as senior editor of peripherals): Dynamic Lighting. In a Windows Developer blog post, Microsoft acknowledges that "lighted accessories have been on the rise and can add energy and emotion to your PC experience" and that "many of these accessories rely on third-party apps and integrations that are highly fragmented."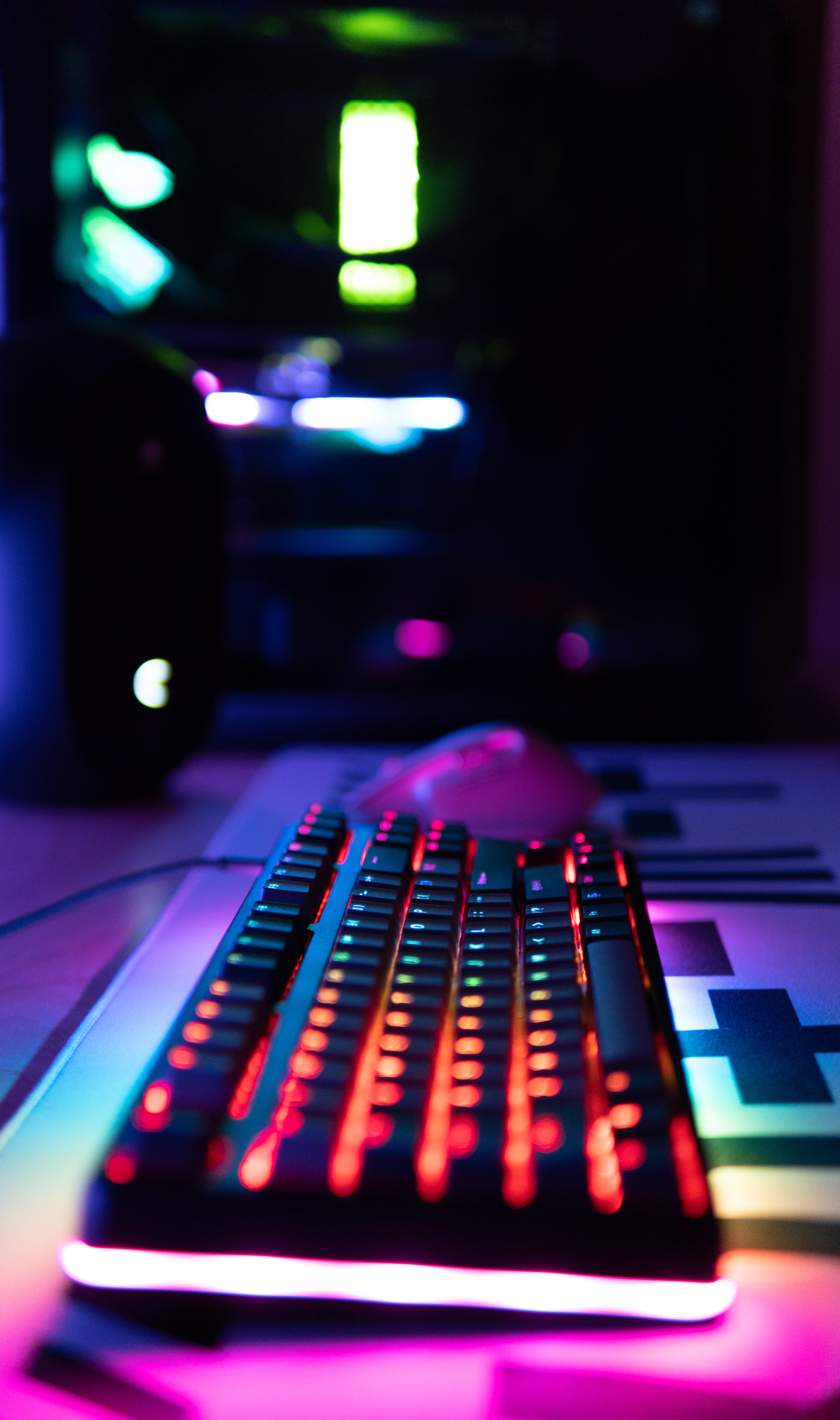 I'll ignore the fact that Microsoft is about a decade behind the trends; RGB is definitely still a thing, but many gaming companies have actually been dropping RGB from higher-end devices to focus solely on performance. But Microsoft is otherwise correct: peripheral software is highly fragmented, i.e., an absolute dumpster fire. So it's nice to see that universal lighting control is coming to Windows 11, even if Microsoft is unlikely to be able to deliver on the following promise:
"With Dynamic Lighting, Windows users will be able to effortlessly set up and customize their devices with RGB lights directly from Windows Settings. It has never been easier to help all your RGB accessories seamlessly work together for Windows apps."
Yeah, I'll believe that when I see it. I can see it now — the "official" preview will be available to Windows 11 Insiders this month, but the feature already exists in newer Windows 11 Insider builds; it's just disabled by default. If you're running Insider build 25295 or higher (Canary channel), you can enable the feature using the command-line tool ViVeTool. (I used the portable GUI version of ViVeTool, which you can download here; the command-line version is available here.) Enabling experimental features in the most recent and possibly unstable Insider build is risky — I am not recommending you do this just to see the new lighting controls.
I did it so you don't have to, and, as you can see, it's not very exciting. You can find the lighting controls in Settings > Personalization > Lighting, where it's currently called "ambient lighting." Perhaps the just-announced "Dynamic Lighting" will be wildly different from this ambient lighting, but I doubt it.
Currently, the ambient lighting feature only recognizes my keyboard and not the many other RGB-equipped peripherals I have connected to this PC (including a mouse, mouse dock, mouse pad, speakers, and a desk, not to mention my case fan lighting). In other words, it seems like Microsoft is already facing the same compatibility issues that peripheral apps face — including universal RGB apps like SignalRGB. Peripheral software is so "fragmented" because it tries to support too many devices, and that's usually just within one brand.
The current customization options are pretty sparse. While I often complain that Razer's Synapse 3 Chroma module is unnecessarily convoluted (it is), I don't think "reverse rainbow" can be legitimately considered a separate lighting effect from "rainbow." There are controls for brightness, effect speed, and the option to match your Windows accent color, but there are no options for more than one custom color, nor is there any recognition of accessories' multiple RGB zones.
But again, this is the hidden ambient lighting feature in Windows 11 Insider build 25370.1 — the Dynamic Lighting feature might be an entirely different feature altogether (but it's probably not). Microsoft is launching this feature in a preview build, which will drop for Insiders who don't want to unlock things via command prompt later this month (maybe later today?), because it's still a work in progress.
The post Windows 11 is Gaining Native RGB Controls to Clean Up Third-Party Mess | Tom's Hardware first appeared on www.tomshardware.com
In many places around the world, horse races are an attraction that a lot of people love to watch. With the fast-paced action and thrill that each game provides, it is no longer surprising to know that millions of fans have grown fond of it.