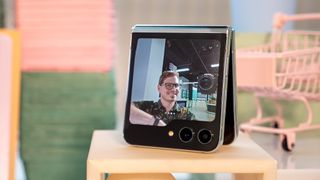 (Image credit: Nicholas Sutrich / Android Central)
What you need to know
A Galaxy Z Flip 6 prototype, codename B6, is supposedly outfitted with a 50MP camera sensor.
Samsung may have to find a way to solve the limited space a clamshell phone like the Flip offers if it's looking to boost its camera hardware.
The Flip series (including the Flip 5) is Samsung's most popular foldable accounting for 70% of its global sales.
Samsung's latest Flip 5 is barely getting into consumers' hands and rumors are starting to crop up about next year's version.
According to Galaxy Club, Samsung has already begun testing a Galaxy Z Flip 6 prototype with a 50MP primary camera sensor. The Flip 6 prototype apparently bears the codename B6, while a supposed Fold 6 test device is codenamed Q6.
It'll be interesting to see if Samsung goes through with giving the Z Flip 5 a larger resolution sensor like it has with the Fold 5. That said, it's not an impossible feat, since similar devices like the OPPO Find N2 Flip are equipped with 50MP sensors.
Unfortunately, at the moment, there isn't much else to learn from the rumors. No other possible information is known about the second camera (if there is a change), and nothing on the Flip's front-facing selfie camera, either.
We're basically a year away from another Samsung foldable release, but the idea of a camera upgrade for the Flip series is exciting. The Flip 5, much like the others before it, offers a dual 12MP camera array beneath its cover display. The front selfie camera comes in slightly lower at 10MP. However, camera upgrades weren't Samsung's objective this year, as the Flip 5 features a larger 3.4-inch cover display and a new hinge.
Still, bringing in some camera upgrades on the Flip series could be a smart move by Samsung if it wants to keep its phones competitive. Nearly two weeks ago, Samsung touted its "record-breaking" Flip 5 and Fold 5 preorder sales in South Korea, at around 1.02 million, shattering the previous 970,000 unit record.
The Flip series is by far the most popular of the two foldables from the Korean OEM, with the Flip 3 accounting for 70% of its global sales in 2021. This year, it seems the Flip 5 matches that figure, showing its dominance once again among consumers.
It's still (very) early days, and when it comes to a rumor like this, it's best to take it with a grain of salt. The Flip 5's primary sensor does feature OIS (optical image stabilization) and Dual Pixel autofocus. Perhaps all we're missing is that resolution upgrade to really wrap everything neatly together.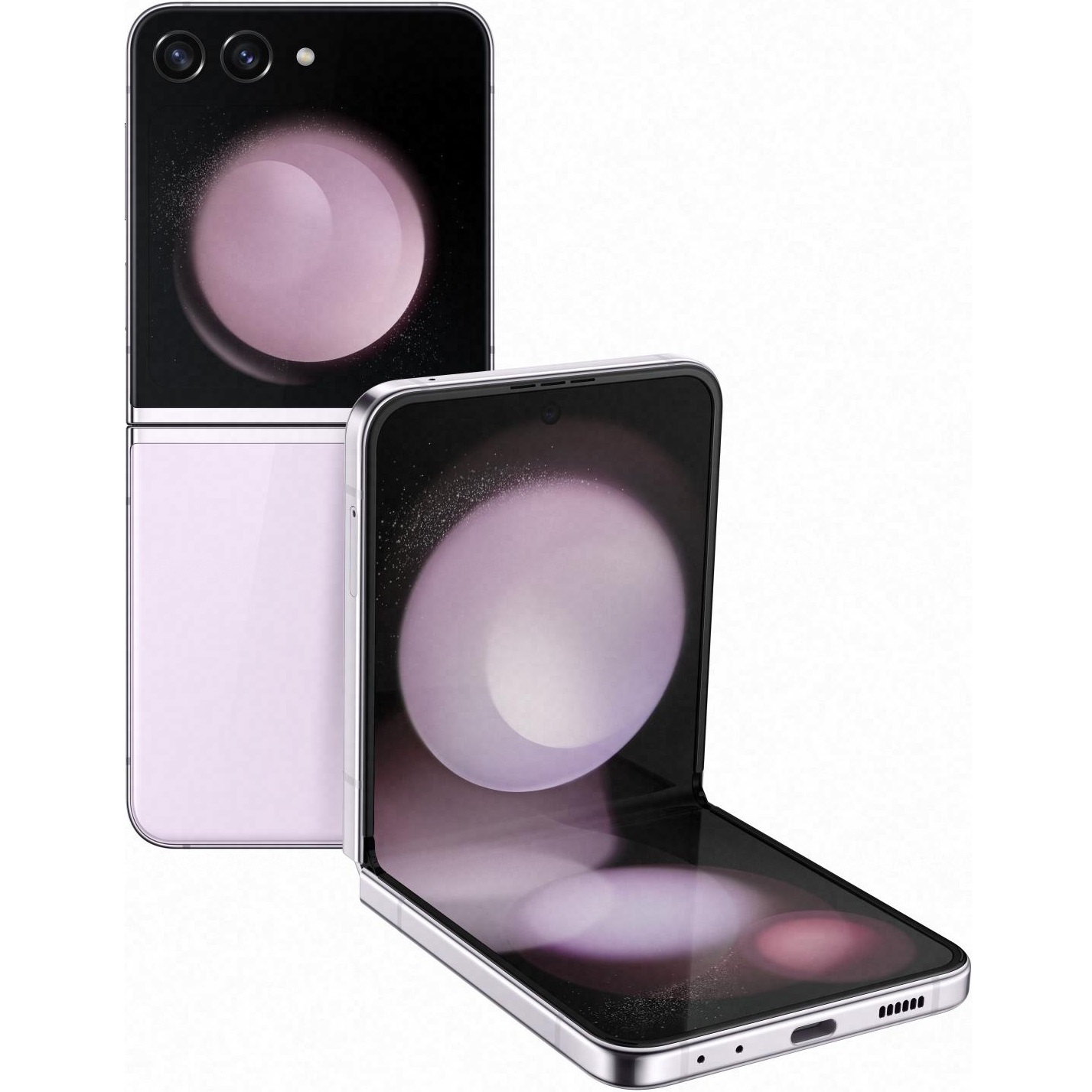 Samsung's popular Flip series is back with the Flip 5 featuring a revamped 3.4-inch external display. Users can access their messages, emails, and more easily without opening their phone. The inside provides a 6.7-inch display with a 120Hz maximum refresh rate. Despite offering 12MP cameras, the Flip 5's primary sensor can record video at 4K and 60fps.
[ For more curated Samsung news, check out the main news page here]
The post An early Galaxy Z Flip 6 rumor points to a sizeable camera upgrade first appeared on www.androidcentral.com