From www.phonearena.com
And so it begins. Roughly five months ahead of its expected release and one week after being
snubbed from the Google I/O 2023 stage, the search giant's next big thing is strutting its stuff for the first time in a 40-second video
leaked by a highly reliable source on Twitter (in partnership with the equally reliable folks
While the highly anticipated
Pixel 8 Pro has obviously had its design revealed in the past, what we're looking at today is an actual, real-life unit in the hands of an actual user (or, most likely, model) in what's probably an early demonstration of one of the phone's hot new features.
The mystery of that fifth sensor is now solved
Well, that's where this new clip comes in, revealing that we're not dealing with a macro or depth sensor or anything to do with photography at all but rather a potentially groundbreaking new way to measure a user's body temperature.
Of course, the Pixel 8 Pro's built-in thermometer will try to take your temperature from your forehead, which may or may not prove more accurate and reliable than an on-wrist sensor. Based on this quick demo of the upcoming technology, you'll need to do a few very specific things to get a correct reading, like give the sensor access to bare skin and bring it as close to your head as possible without touching, which certainly sounds logical and sensible.
You will then have to start a countdown to a "body temperature" measurement by tapping on the phone and carefully move the Pixel 8 Pro across your forehead and over the temple. That's not quite as easy as using one of those standard touchless infrared forehead thermometers that have become so popular since the beginning of the pandemic, but it still looks like a relatively hassle-free process for something no other (modern) smartphone can do.
No other notable surprises here
Yes, the largest member of the unreleased and unannounced
Pixel 8 family looks just like we expected, revising that rear camera island to no longer keep the third imaging sensor separate from the primary and secondary shooter and otherwise maintaining the external appearance of the undeniably premium-looking and premium-feeling
Unfortunately, there are no specs and features disclosed today apart from the obvious, although it is pretty clear that the non-Pro
Pixel 8 will not be able to measure your temperature, lacking the necessary thermometer sensor
based on leaked renders… and everything else we know about the (relatively) compact next-gen Android high-ender.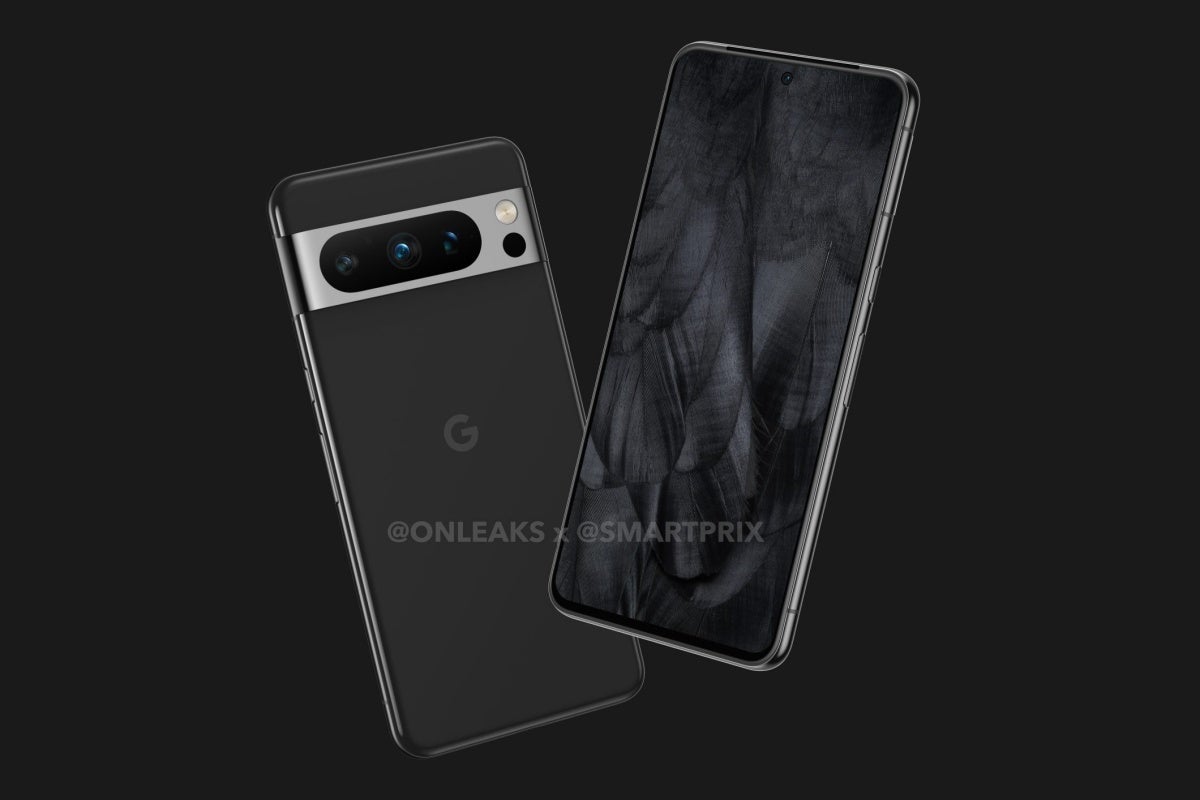 The Pixel 8 Pro design revealed today perfectly coincides with what was originally leaked back in March.
The Pixel 8 and 8 Pro are also unlikely to share that third camera, which will most likely be in charge of extreme close-ups with state-of-the-art optical zoom technology. Undoubtedly powered by a Google Tensor G3 processor, these stock Android-running bad boys should thus outperform the hot new
Pixel Fold… while presumably costing a fraction of the $1,800 starting price of Big G's Galaxy Z Fold 4 rival.
Of course, the main competition for the Pixel 8 duo will remain Samsung's Galaxy S23 family, with Apple's
iPhone 15 lineup widely expected to beat
Google's next big hardware release to the punch as well in the race for the overall
best phone title this year.
The post First-ever Pixel 8 Pro hands-on video reveals a surprising new feature first appeared on www.phonearena.com
In many places around the world, horse races are an attraction that a lot of people love to watch. With the fast-paced action and thrill that each game provides, it is no longer surprising to know that millions of fans have grown fond of it.