From bgr.com
Samsung will unveil the Galaxy S23 series on February 1st during its first press conference with an audience in three years. But Samsung fans who follow leaks already know almost everything about the design, specs, and features of the Galaxy S23 lineup. And it looks like Samsung is ready to reveal more details about the phones' capabilities. The company just unveiled its newest Isocell HP2 chip, a 200-megapixel camera sensor targeting flagship smartphones like the Galaxy S23 Ultra.
Samsung doesn't explicitly mention the Galaxy S23 Ultra in the press release, saying only that the new Isocell sensor is made for flagship smartphones. But Samsung talks up the chip's improvements that concern low-light photography. And that's the kind of upgrade that phones like the Galaxy S23 Ultra could benefit from.
Samsung on Tuesday unveiled the Isocell HP2 chip for flagship smartphones. The company says the 200-megapixel sensor delivers "improved pixel technology and full-well capacity for stunning mobile images in tomorrow's premium smartphones."
Samsung explains that the Isocell HP2 features 200 million 0.6μm pixels in a 1/1.3″ optical format. That's the typical sensor size for 108-megapixel smartphone cameras. That means the Isocell HP2's design means the phone won't require a larger camera bump.
The Isocell HP2 also comes with pixel-binning tech that Samsung calls Tetra2pixel. In low-light conditions, the sensor turns into a 1.2μm 50-megapixel or 2.4μm 12.5-megapixel camera. It does so by combining either 4 or 16 pixels into a single larger pixel.
The sensor can also record 8K video at 33-megapixel using the 1.2μm 50-megapixel mode.
Samsung doesn't have to mention the Galaxy S23 Ultra at all in the Isocell HP2 announcement because these upgrades indicate the camera is heading to that type of phone.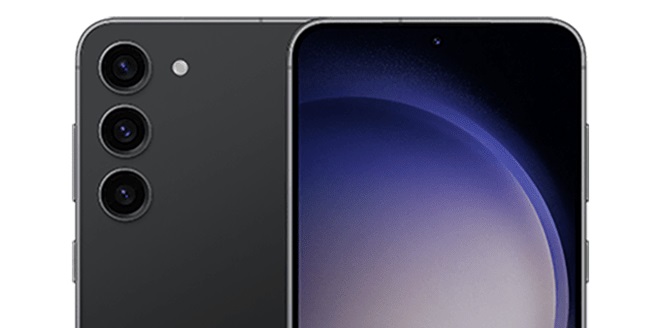 Samsung has further detailed the Isocell HP2's low-light performance, explaining the new Dual Vertical Transfer Gate (D-VTG) technology:
In a photo diode within each pixel, a voltage transfer gate is placed on the bottom to transport electrons from the pixels to the logic layer. With high precision, D-VTG adds a second transfer gate in the pixel, boosting the pixel's full-well capacity by more than 33 percent. With more electrons stored and efficient signal transfers, this method can reduce overexposure and enhance color reproduction, especially in bright light conditions.
Furthermore, the new chip uses Super QPD focus for low-light photography. That means the sensor uses 200 million pixels to focus:
The ample amount of focusing agents are grouped by four adjacent pixels to recognize both horizontal and vertical pattern changes that delivers faster and more accurate auto-focusing. Utilizing the rich pattern data along with the sheer number of reference points, the new sensor is capable of fast auto-focusing, even in a dimly lit environment.
Finally, Samsung says the new chip will improve HDR performance in photos and videos.
The Isocell HP2 sensor has entered mass production right on time for Samsung's Galaxy S23 Ultra launch. Speculation aside, Samsung hasn't mentioned any Android flagship that might feature the new 200-megapixel sensor this year.
The post Galaxy S23 Ultra may have new Isocell HP2 sensor for better low-light photography first appeared on bgr.com
In many places around the world, horse races are an attraction that a lot of people love to watch. With the fast-paced action and thrill that each game provides, it is no longer surprising to know that millions of fans have grown fond of it.
Cybersecurity threats have become vast and more sophisticated. The rate of malware attacks and malicious activity counts within seconds despite the size or sector the organization belongs to — no one is safe enough to expect that foe actors will bypass vital company resources.