From bgr.com
Generative AI continues to be the hottest trend in tech. Everyone is looking to take advantage of ChatGPT or ChatGPT-like services. Samsung is no different. A rumor said a few weeks ago that the Galaxy S24 will feature on-device generative AI like ChatGPT. Samsung will supposedly make a big deal about it early next year.
While Samsung is not ready to confirm that the Galaxy S24 will indeed be its first product to offer users a built-in generative AI model, the company did confirm ChatGPT-like features will be available from at least one of its phones next year.
In a world where you have to pay $9,000 to access Microsoft's Office 365 Copilot AI and where the upcoming Humane Ai Pin will sell for $1,000, getting built-in AI features from a Samsung flagship sounds like a great deal.
Samsung confirmed its interest in generative AI products during its Q3 2023 earnings conference call earlier this week. Per Business Korea, Samsung said it will unveil a smartphone with integrated generative AI next year.
"We are working to introduce AI technology as a new experience in our devices," Samsung said during the call. The company noted it plans to offer generative AI features from 2024 without sticking to a firm timeline.
The Galaxy S24 will be unveiled in early January, according to some reports. This is Samsung's main flagship and the main candidate to get on-device AI like ChatGPT next year. But the Galaxy Z Fold 6 and Z Flip 6 that will ship in mid-2024 are also potential devices to rock Samsung's first generative AI products.
I'd expect Samsung to want to have these features out as soon as possible, especially considering the rumors saying Apple is investing big in its Apple GPT experience that will power generative AI features on future iPhones. I'd also expect Apple to want to have Apple GPT working in some capacity on the iPhone 16 models next year. Samsung probably has similar expectations.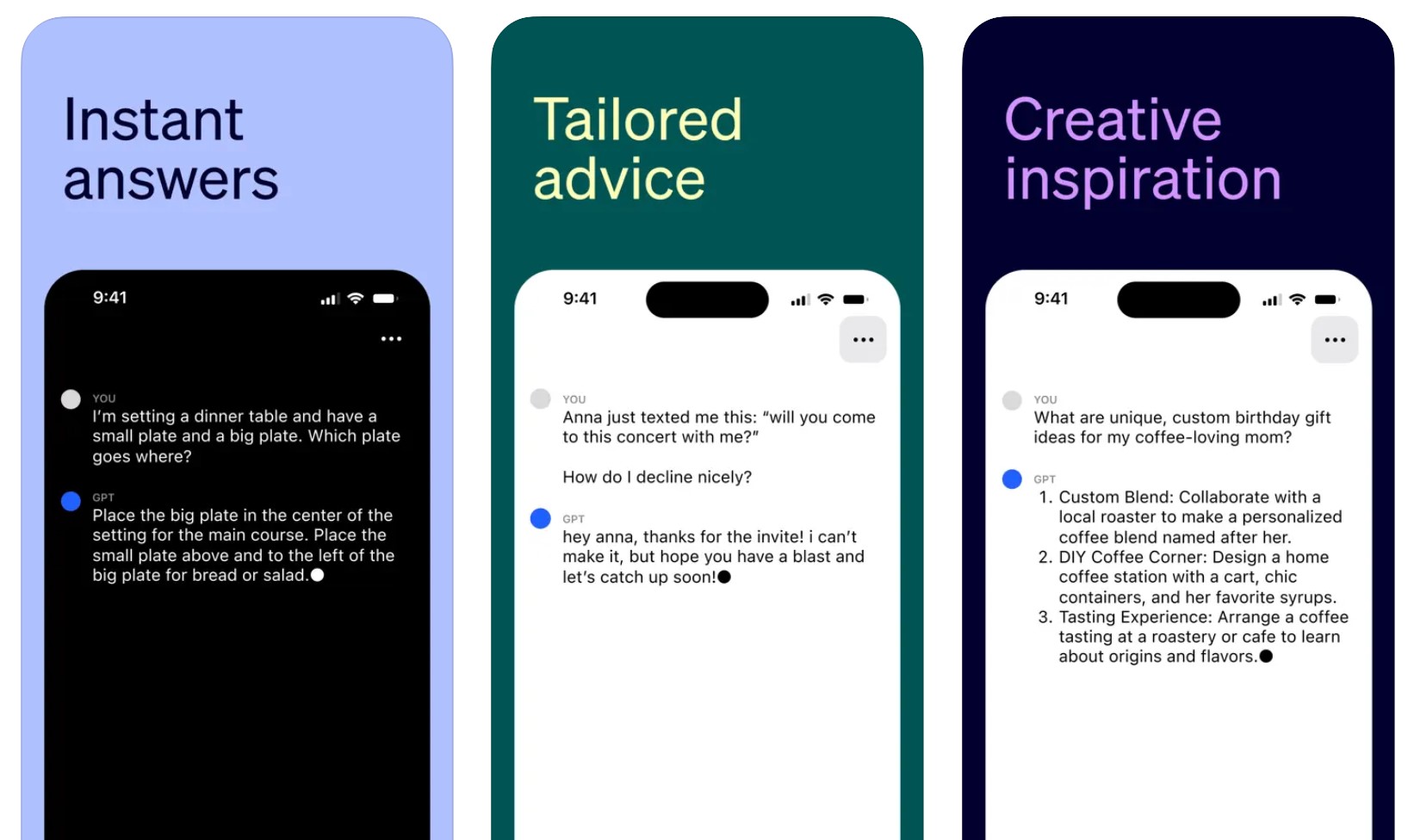 Samsung did not detail the kind of generative AI features it's working on. Or whether it'll partner with ChatGPT or any other company to deliver them. But it provided a key detail about its ChatGPT-like tech that I want from Apple and everyone making hardware with built-in generative AI features.
The Samsung AI phone(s) will offer ChatGPT-like features without connecting to an external cloud. That's a key feature because it can improve user privacy when dealing with AI products. Processing AI requests on-device means the user data doesn't have to reach Samsung's servers.
Also, having on-device generative AI means you don't have to be connected to the internet for the AI to work. Though, obviously, the software won't be able to offer answers that rely on internet access.
Finally, on-device generative AI opens the door to personal AI. The kind Google is starting to offer with Bard and its Pixel 8 phones.
Running generative AI programs on the smartphone is also a reason why non-flagship phones might not offer ChatGPT features. Phones like the Galaxy S24 or the upcoming foldables might need flagship chips that are better equipped to handle AI features. It so happens that Qualcomm just unveiled its Snapdragon 8 Gen 3 processor. The chip will help process generative AI prompts on the device.
The Galaxy S24 Ultra will run on that next-gen Snapdragon 8 chip, as will some of the cheaper Galaxy S24 variants.
Then again, nothing stops Samsung from offering ChatGPT-like experiences on its mid-range phones. It could have those queries processed in the cloud rather than on the device. But, as we've established already, generative AI tech is expensive. For that reason, Samsung might want to bundle its AI with its most expensive phones.
And who knows, generative AI might give Galaxy flagships an edge over smartphones that do not embrace the technology.
[ For more curated tech news, check out the main news page here]
The post Galaxy S24 might be Samsung's first phone with built-in generative AI like ChatGPT first appeared on bgr.com