From www.droid-life.com
This is probably a Pixel exclusive thing for now, but the internet discovered this week that Google Clock will let you record your own alarm sounds. Yes, your mind is now wandering off into, "Oh boy, how annoying can I make my roommate's alarm without them noticing," and that's completely normal. It is, right?
Shared on Twitter by Mishaal Rahman, we can also confirm that there is indeed a setting in Google Clock's alarm sounds section called "Record new." If you tap on that option, the UI flips over to a recording session that appears to be powered by Google's Recorder app on Pixel phones.
You can record anything you want in there and it will then use it as an alarm. My example below is not a great example, but you can at least see how this could work and where you could take it.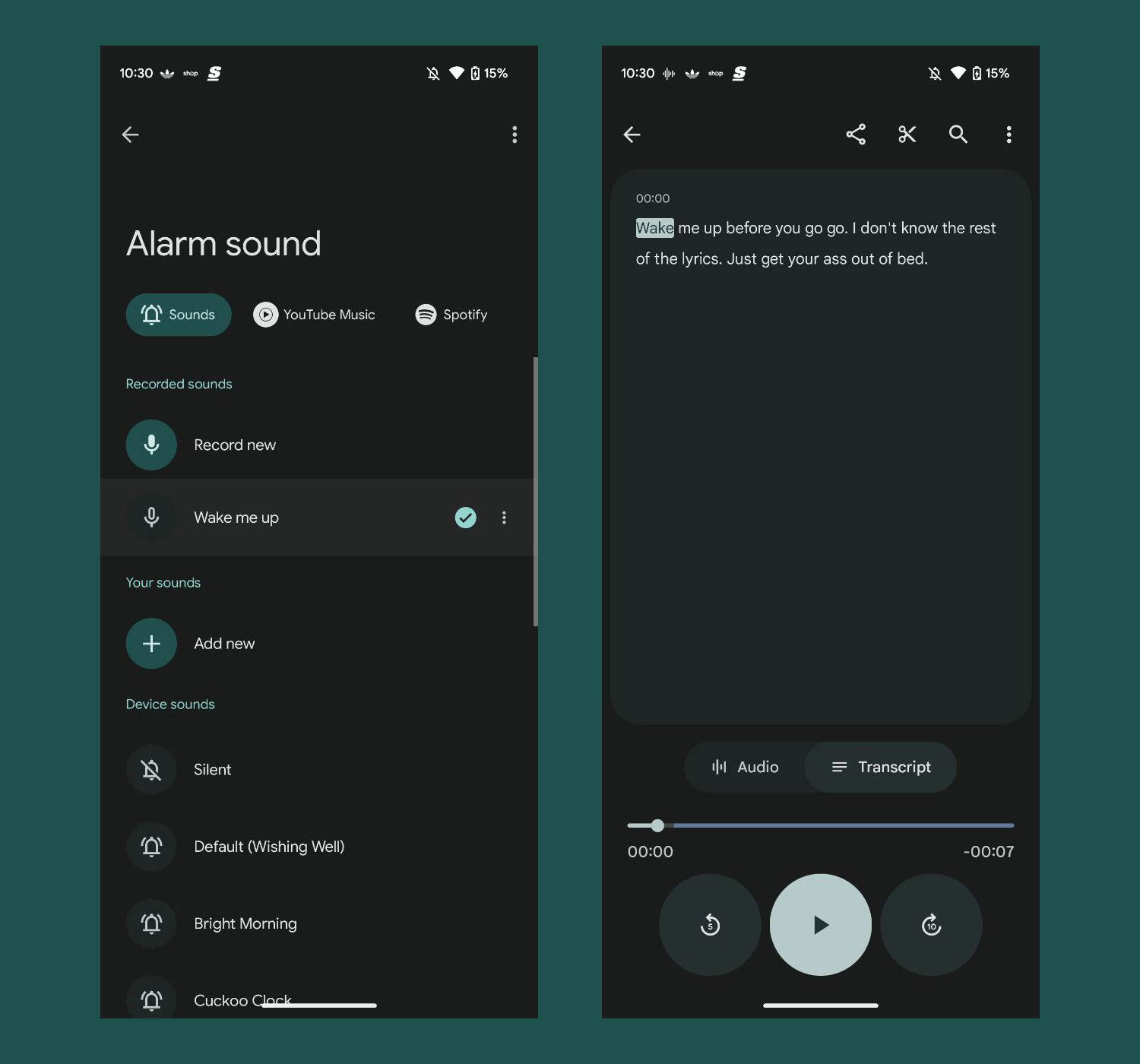 We know this is powered by Google's Recorder app because after recording a new alarm, it shows as an audio file in the Recorder app. It also does a transcript and has similar controls to what you'd find in Recorder.
This is apparently a new feature that's rolling out with v7.3 of Google Clock. My Google Play store says I received the latest update back in October, so yeah, it appears that we are all just learning about this because no one ever changes their alarm sounds. Or maybe it was server-side. Whatever, man, just go make some alarms.
Google Play Link: Google Clock
The post Google Clock Lets You Voice Record Custom Alarms first appeared on www.droid-life.com
In many places around the world, horse races are an attraction that a lot of people love to watch. With the fast-paced action and thrill that each game provides, it is no longer surprising to know that millions of fans have grown fond of it.
Cybersecurity threats have become vast and more sophisticated. The rate of malware attacks and malicious activity counts within seconds despite the size or sector the organization belongs to — no one is safe enough to expect that foe actors will bypass vital company resources.