From www.tomsguide.com
Google may finally be ready to launch its Watch Unlock feature allowing Pixel Watch wearers to keep their Android phones seamlessly unlocked. The feature was shown off back in January at CES but now we've seen it out in the wild for the first time.
A screen recording allegedly showing Watch Unlock in use has been posted to Twitter by @AssembleDebug. The recording shows Watch Unlock appearing under the security settings on a Pixel device and working in a very similar way to Unlock with Apple Watch on the iPhone.
Seems like ready to roll…. just need a smart watch now…🫡 the black screen in recording is just password unlock. pic.twitter.com/WBDz6SaoE1August 16, 2023
See more
The animation shows that, when swiping up from the lock screen or tapping a notification, the phone will scan for a face or a fingerprint. If it fails to receive either, it checks for the Pixel Watch and — providing it's on the wrist and close by — unlocks the phone with a vibration and tick on the smartwatch screen.
Although AssembleDebug shows the feature working in tandem with a Pixel phone, it's not confined solely to Google's handsets. The Active Unlock API was introduced with Android 13 in 2022 and allows Wear OS devices to control the lock state of a paired smartphone. As always, Google is able to get the feature out faster to its own devices but in time we could see this arriving on other Wear OS smartwatches.
Of course, Google may decide to launch the feature to the public with fanfare later this year when Android 14 arrives. We're also expecting the Pixel 8 and Pixel Watch 2 to arrive in October, alongside Wear OS 4, so the timings would match up nicely.
Google giveth and Google taketh away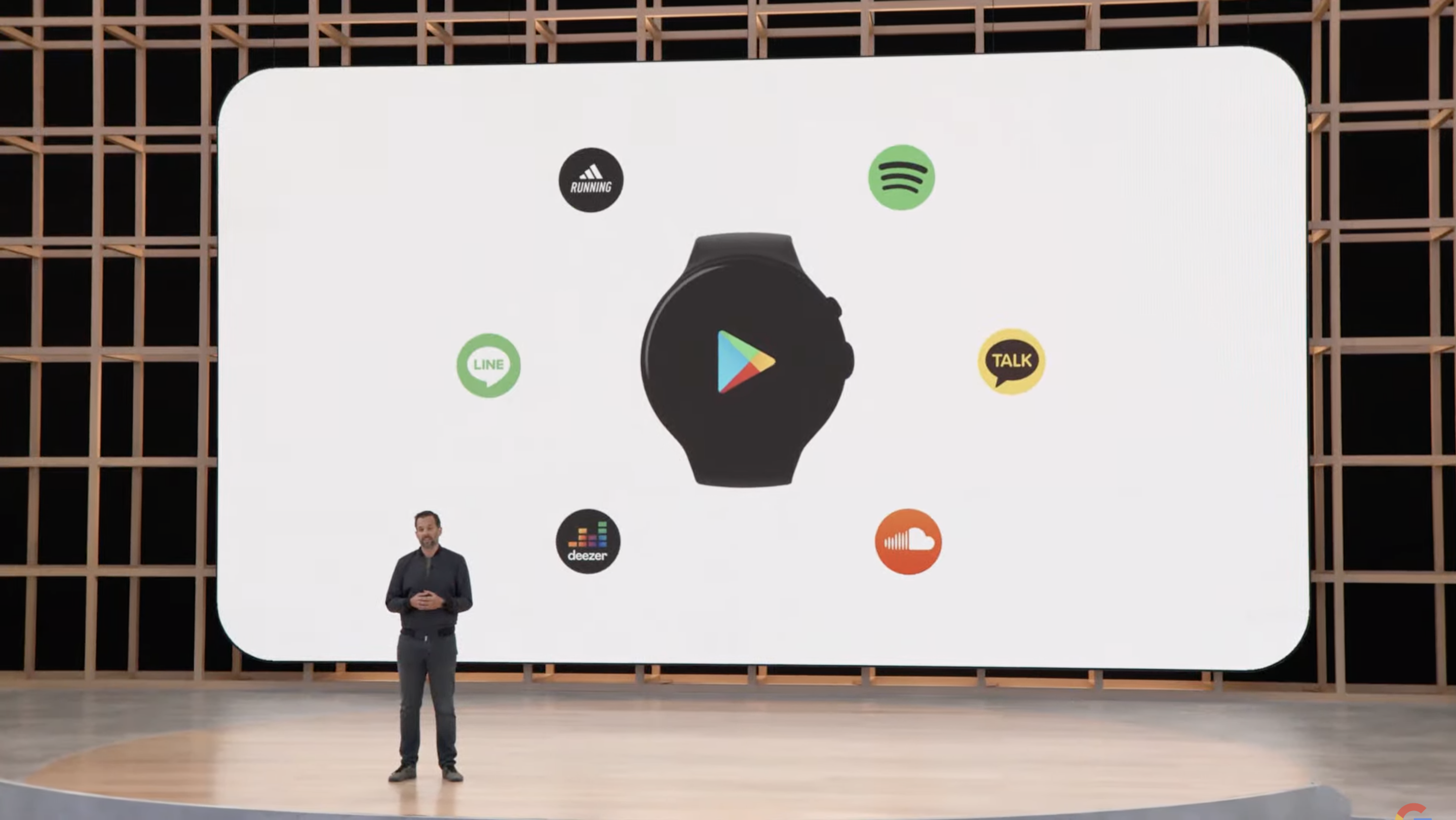 While Watch Unlock may arrive with Wear OS 4 later this year, other Google features are falling away from older wearables. The company has seemingly decided Google Assistant will no longer be supported on any wearable incapable of running Wear OS 3.0 or above.
The change was noted by 9To5Google, which noticed the following string appearing in the latest version of the WearOS companion app: "Google Assistant support on this watch is ending soon. Please upgrade to a newer watch that supports Google Assistant and runs Wear OS 3 or later."
Those with older devices may feel a bit short-changed by this development especially if, for example, they parted with over $1,000 to buy a Tag Heuer Connected or Montblanc Summit 2. According to a compatibility list on Wikipedia, neither of those premium timepieces can be updated beyond Wear OS 2.
There's currently no known date for Google to kill the Assistant on older watches, but affected users should expect to receive a warning in the coming months. And while many may not be too bothered (especially if they don't use the Assistant on their wrist) it does serve as a reminder that all smart devices inevitably fall victim to obsolescence.
More from Tom's Guide
[ For more curated Samsung news, check out the main news page here]
The post Google is launching a handy new way to keep Android phones unlocked with a smartwatch first appeared on www.tomsguide.com