The 2023 Pixel phones could ship with the same back finish as the Pixel Fold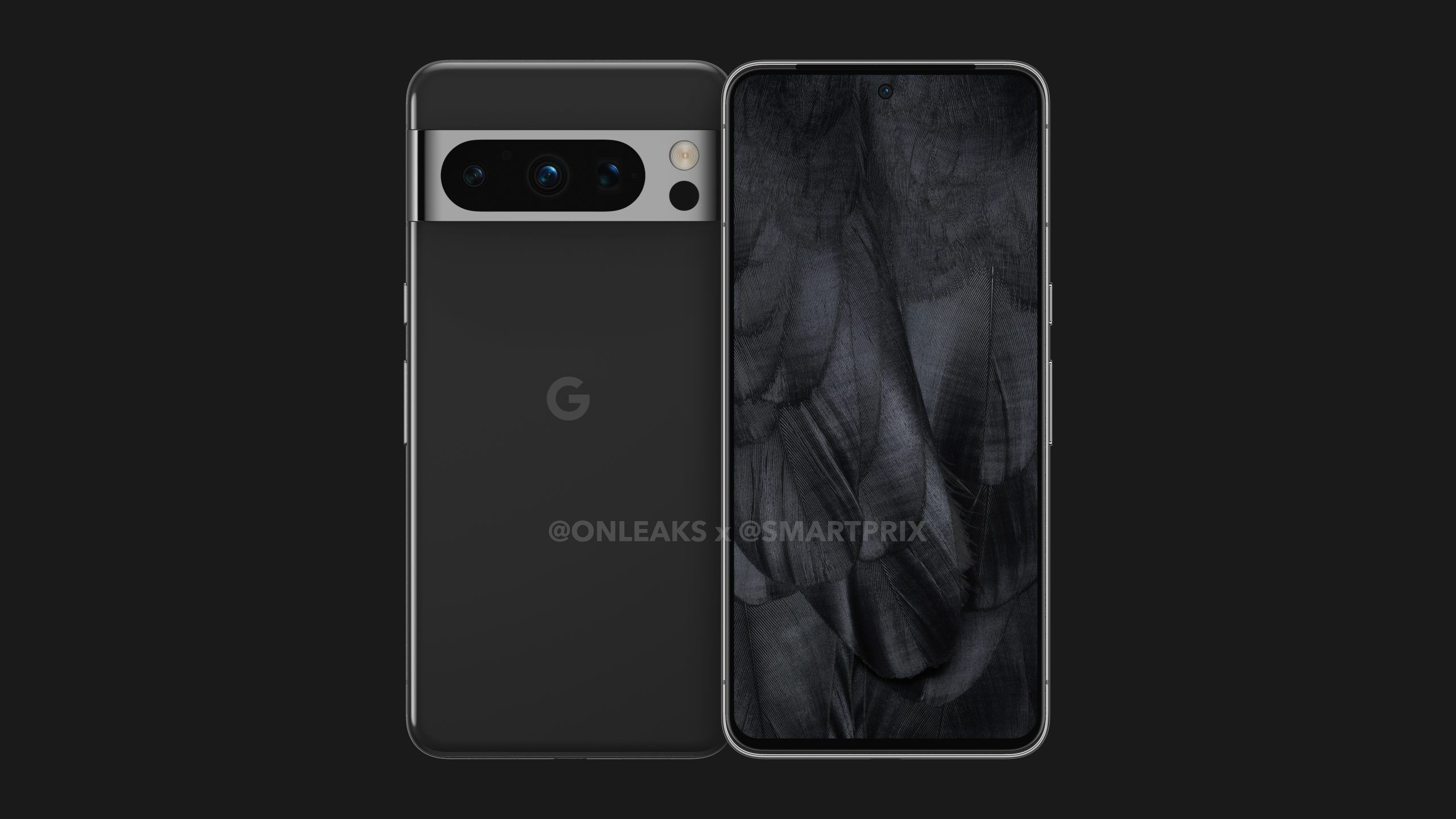 Source: OnLeak x Smartprix
Summary
The Google Pixel 8 and 8 Pro should debut in about a month, and leaks have already provided a good look at their design.
Google accidentally showed off the Pixel 8 Pro in a Porcelain shade on the Google Store, revealing the new rounded camera bar.
The Pixel 8 Pro will be available in colors that match the Pixel Fold, including Porcelain, Obsidian, and a new blue shade, with slight differences in the camera bar finish.
The Google Pixel 8 and 8 Pro have leaked extensively in the last few months. These phones should officially debut in just over a month since Google typically announces new Pixels in early October. Leaked renders and hands-on images have already given us a good look at the Pixel 8's design. Now, Google itself has accidentally shown off the Pixel 8 Pro in a Pixel Fold-inspired Porcelain shade on the Google Store.
Spotted by @Android_setting and shared by Mishaal Rahmaan, Google appears to have accidentally used a Pixel 8 Pro's design asset on the Google Subscriptions & Services page. It might not be immediately noticeable that the phone in the image is the Pixel 8 Pro. But a closer look will reveal the new rounded camera bar, as seen in previously leaked renders. The picture's alt text also confirms that we are looking at the Pixel 8 Pro in Porcelain shade.
Coincidentally, a new report claims Google's upcoming Pixels will launch in the same primary colors as the Pixel Fold. Early hands-on images of prototype units showed the phone in a cooler tone of white and black, but this won't be the case with the retail units.
9to5Google sources claim the Pixel 8's white color will match the Pixel Fold's Porcelain shade, as today's leaked marketing render shows.
As for the black color, it could look similar to the Pixel Fold's Obsidian colorway, right down to the camera bar being blacked out. Apparently, the only difference in both shades on the Pixel 8 Pro is the camera bar having a polished finish like the Pixel 7 Pro.
Besides Porcelain and Obsidian, Google plans to offer the Pixel 8 Pro in a blue shade. A leak has already revealed how the phone will look in this breezy color, which appears darker than the Pixel 7a's Sea option. Like before, Google could offer this color only in selected markets.
[ For more curated Samsung news, check out the main news page here]
The post Google leak gives us our first official look at the Pixel 8 Pro first appeared on www.androidpolice.com