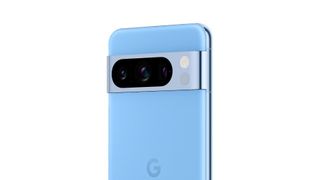 (Image credit: @evleaks)
What you need to know
The Pixel 8 Pro has apparently been leaked by Google's own device simulator.
According to the simulator, the Pixel 8 Pro will come in three different colors, and will still include a SIM card tray.
This leak also seems to confirm rumors that the Pixel 8 Pro will feature a built-in temperature sensor.
We're barely a month away from Google's next major event, where the company is expected to announce the Pixel 8 and Pixel 8 Pro. While the rumors and speculation have been piling in by the day, Google is giving us our best look at the Pixel 8 Pro thanks to the device appearing on the Pixel Phone Simulator (via @evowizz.)
Along with showing off the unannounced phone, the Pixel Phone Simulator confirmed a few other important details. For one, the Pixel 8 Pro will be available in three different colors: Sky, Porcelain, and Licorice. This follows the trend of the Pixel 7 Pro, which also came in three colorways, but Google is ditching the "Lemongrass" and "Snow" in favor of Porcelain and Licorice.
Perhaps more importantly, the Phone Simulator also confirmed that the Pixel 8 Pro will, indeed, include a SIM card tray. Previous renders suggested that Google might be going eSIM only, but thankfully, that doesn't seem to be the case for now.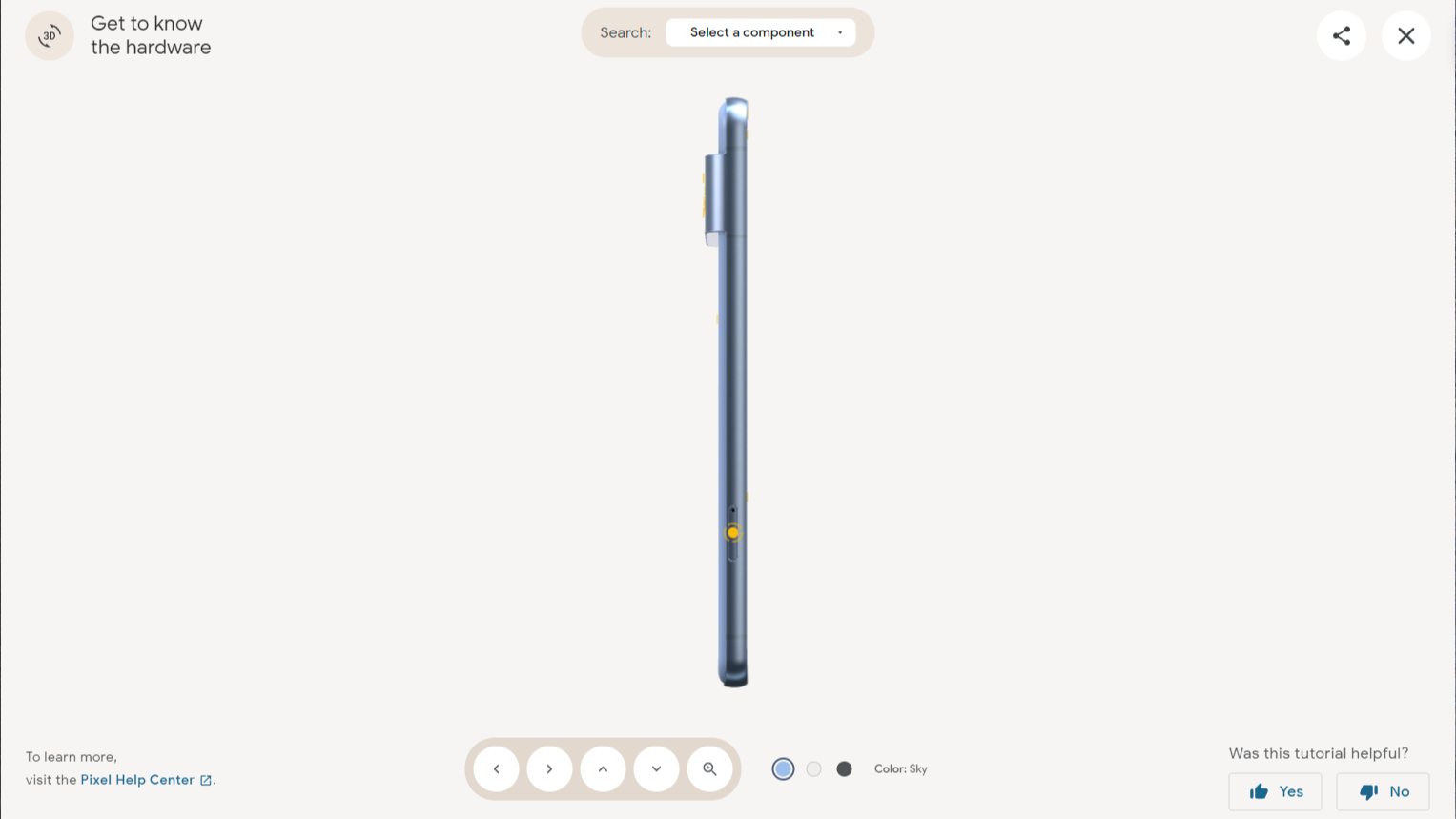 Lastly, the rumors surrounding Google's addition of a temperature sensor to its flagship device seem to be true, as if there was much doubt at this point. The sensor is found below the flash, along the rear camera bar. Unfortunately, there aren't really any other details shared, as selecting the sensor only tells you what it is and not anything else.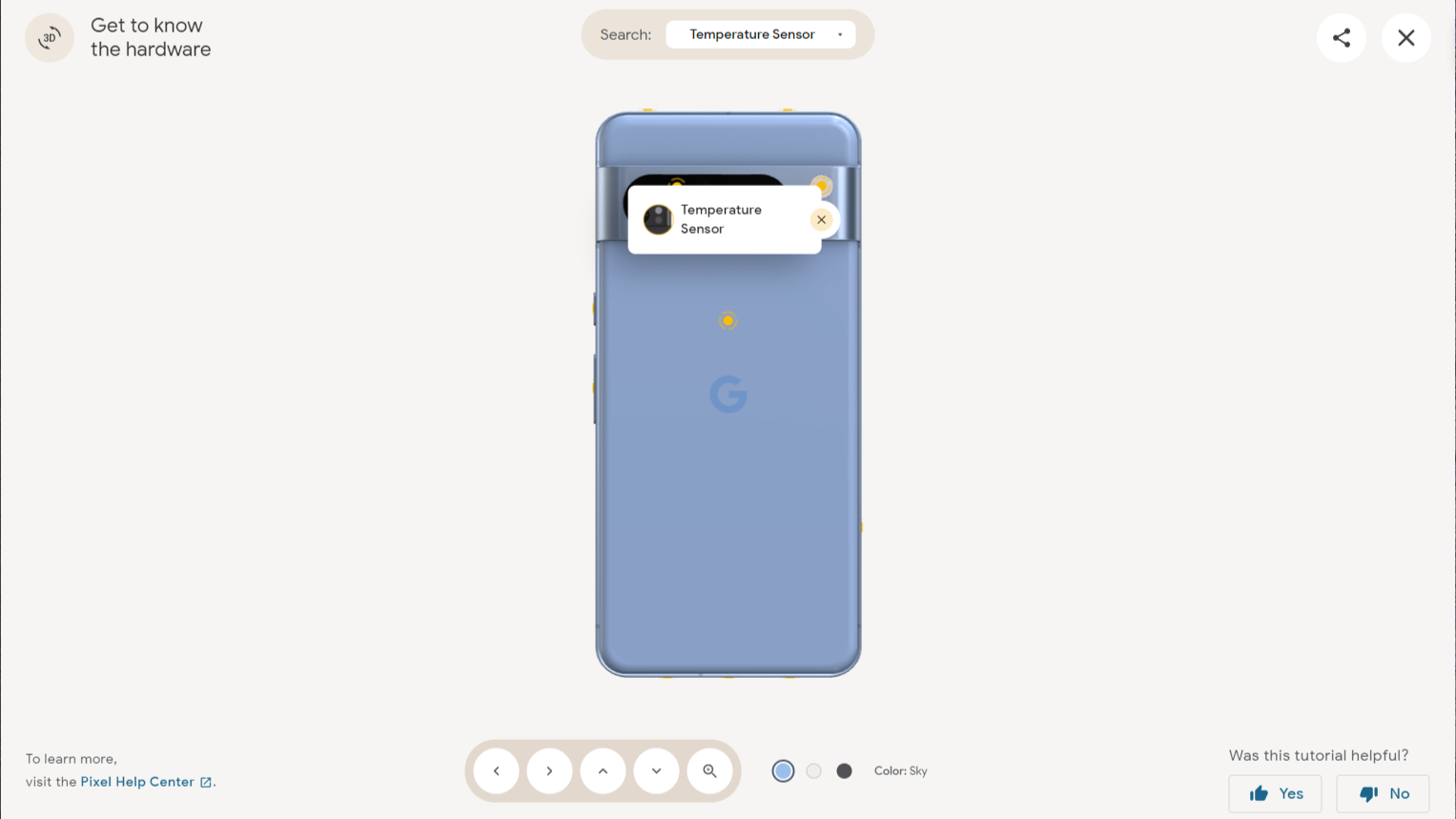 Besides that, it seems that Google is really focused on fine-tuning the overall design for its next handset. The side rails seem to be flattened out a bit more while still curving to meet the back glass.
Perhaps even more exciting is that the Pixel 8 Pro's display, at least in the Phone Simulator, is completely flat. There have been growing complaints about the use of curved displays amongst the best Android phones, and Google is set to be one of the first to make the switch.
Adding insult to injury (for Google,) Evan Blass took this opportunity to show off a render of the Pixel 8 Pro in the new "Sky" colorway. He also gave us a look at the default wallpapers that will accompany the three different colorways for the Pixel 8 Pro (notice the date on the home screen).
Google isn't expected to "officially" announce the Pixel 8 and Pixel 8 Pro until October 4. But we won't be surprised if the company just spills the rest of the beans in the lead-up to the event.
[ For more curated Samsung news, check out the main news page here]
The post Google leaks the Pixel 8 Pro again ahead of October launch first appeared on www.androidcentral.com