From www.pocket-lint.com
The Google Pixel tablet will support your favourite stylus and Google is adding Fast Pair support.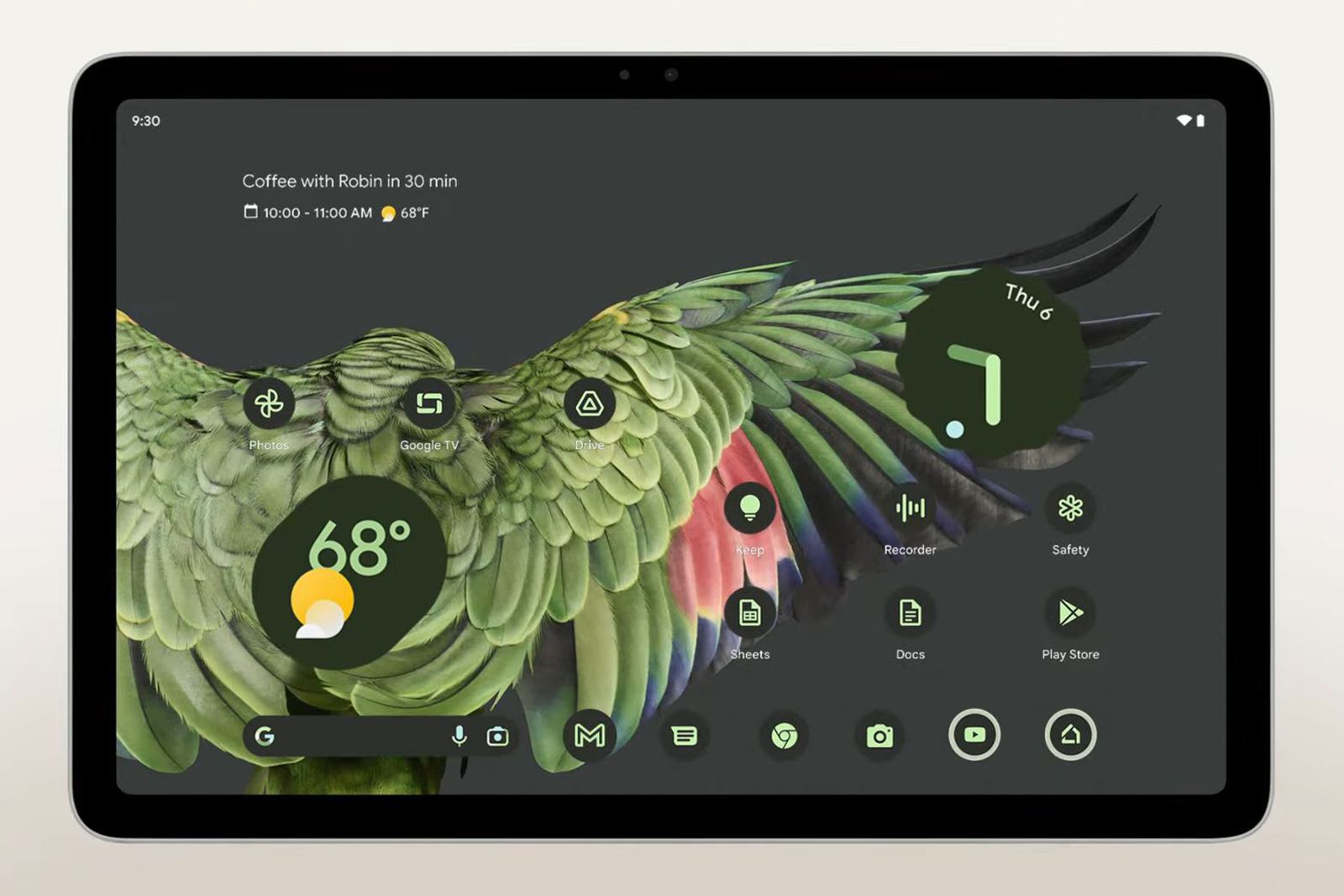 Google
The Google Pixel Tablet is set to launch later this year and the company is already getting things set for when that happens. One example is new support for USI styluses, with code found in the latest Android beta pointing towards an important feature.
That feature will be support for Fast Pair, a feature that will make it quicker and easier for Android devices to find and pair with accessories. Now, it looks like Google has added support that allows the Pixel Tablet to make use of Fast Pair when connecting a stylus.
9to5Google reports that code in the Android 13 QPR2 Beta 2 release includes details about charging notifications thanks to Fast Pair.
"Google Play services (for Wear OS, version 23.02.13) has now been updated with a trio of "fast_pair_stylus" strings for low-battery notifications that are similar to what you'd get with Bluetooth headphones," the outlet notes after diving into the latest beta.
The report goes on to say that "an update to the Settings Services app, which powers the Pixel's Battery widget, this week added a generic "bt_stylus" icon." As a result, it's thought that "having the current percentage of a Pixel Tablet stylus appearing in the Battery widget makes sense."
We can likely expect Google to sell its own stylus that can be used with the Pixel Tablet and we already know that the tablet itself will act as a Nest Hub when connected to a special dock. We don't know much else, though, with Google having so far kept mum on rather vital details including when the tablet will be announced properly and how much it will cost.
Google had at least said that it expected to be able to release the Pixel Tablet this year, with a September announcement possible.
Notable Pixel Tablet tidbits that have been confirmed so far include the use of a Google Tensor G2 chip like the one in the Pixel 7 series as well as a new ceramic finish.
The post Google readies Fast Pair support for the Pixel Tablet first appeared on www.pocket-lint.com
In many places around the world, horse races are an attraction that a lot of people love to watch. With the fast-paced action and thrill that each game provides, it is no longer surprising to know that millions of fans have grown fond of it.
Cybersecurity threats have become vast and more sophisticated. The rate of malware attacks and malicious activity counts within seconds despite the size or sector the organization belongs to — no one is safe enough to expect that foe actors will bypass vital company resources.