From www.phonearena.com
Google shared during its
I/O event of 2023 that it is aiming to make AI more helpful than ever. It seems that AI will be powering most of its services and apps going forward. And as part of that promise, Google is making Bard more widely available too.
PaLM 2 is Google's latest model and would you look at that? Bard is integrated directly into it. Oh, and Bard is the name of Google's AI — think of it as the Big G's response to ChatGPT and Bing AI. Bard was launched as an experiment awhile back, but thanks to user testing, it seems to have grown quite a lot in that time.
During the I/O event, Google shared that Bard is now fluent in 20 languages… Programming languages! During the presentation, the AI was prompted to create code based on a very short description and it managed without any issues. That's impressive, but what can it do for users?
Well, Bard can be prompted to draft up an email for you. In fact, this is one of the prompts that users have requested the most during testing. As such, Google has been kind enough to add buttons to export these drafts directly into Gmail or Docs.
Bard is able to show users images upon a prompt too. It will source these through Google Search and show anything related to the request. Oh, and it works the other-way around too: you can feed it an image and let it find related ones online. Neat!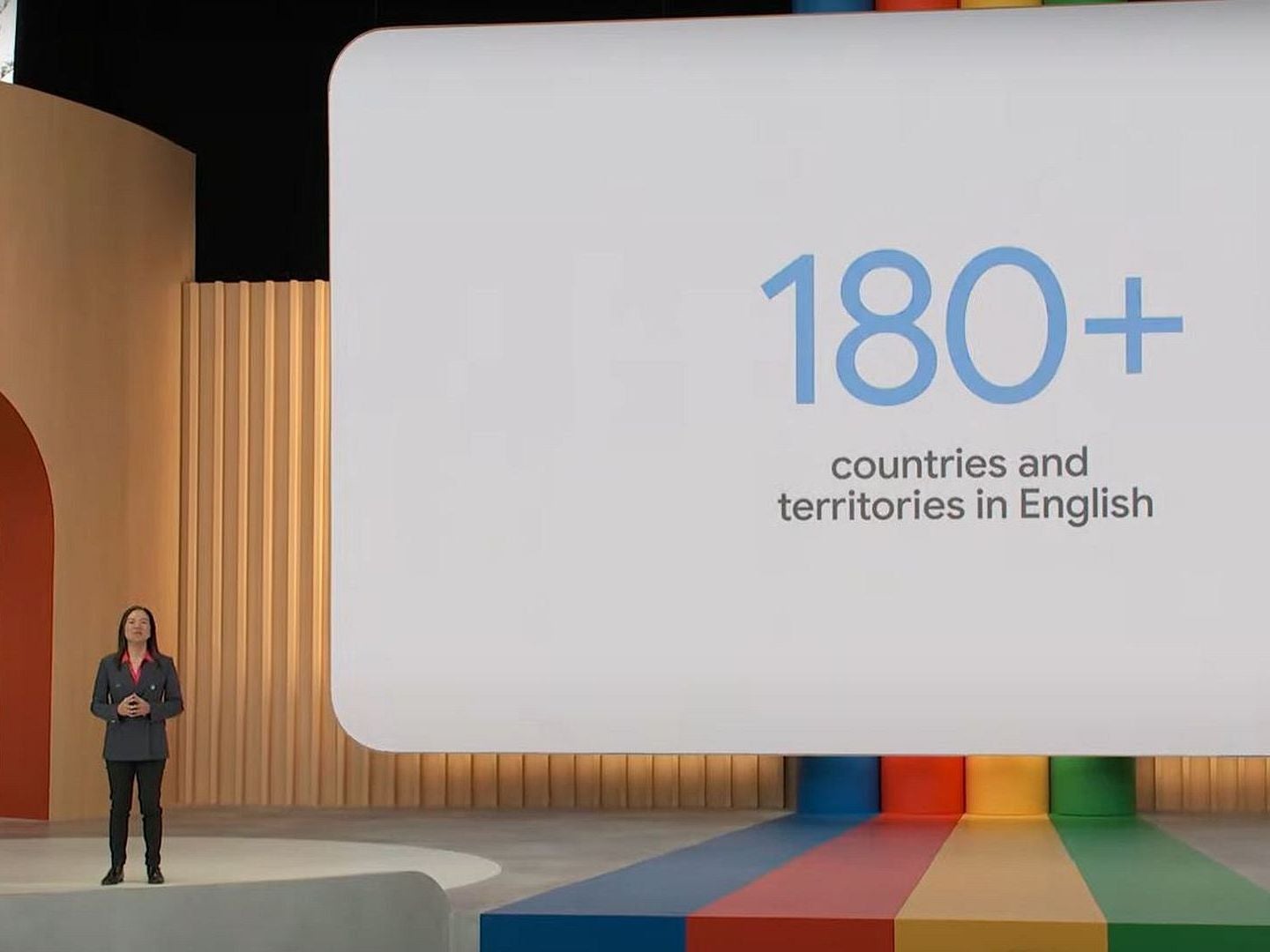 Bard is going to become way more available in the future, including in more languages.
Bard can also write up captions for your photos, in case you are wondering what to type out on your latest social media post. You can provide a photo to the AI and ask it to give you a couple of ideas. If you are lucky, it can also give you a joke too!
You can ask Bard to give you ideas on how to advance your career too. The keynote featured a segment, where Bard listed out a series of studies based on user-fed interests. It could also show universities that support these disciplines, along with their location in Maps. And just in case you are into Sheets, Bard could prep them up for you in one just fine.
Visual arts created through AI are all the rage nowadays and as such, Bard is going to play nice with Adobe Firefly too. That's Adobe's latest platform, aimed at creating impressive AI-generated images. Although, as of now, it is available to a limited audience only, so we'll have to wait awhile longer before we can take it for a spin.
Lastly, Google announced that it is lifting the barrier and making Bard available in English in over 180 countries and territories. What about other languages? Well, Google did share that it takes time, but it promised to give updates on 40 more languages soon.
All in all, Bard has learned quite a lot in a very limited time. It's great to see that Google is aiming to handle the AI in a responsible manner, which will become much more important in the future. After all, Bard is about to meet a ton more people and that means tons more opportunities to learn.
And we can't wait to see where that will lead it!
The post Google's ChatGPT competitor Bard is about to become even more impressive first appeared on www.phonearena.com
In many places around the world, horse races are an attraction that a lot of people love to watch. With the fast-paced action and thrill that each game provides, it is no longer surprising to know that millions of fans have grown fond of it.