From www.pocket-lint.com
Huawei's Mate X3 is the company's latest foldable smartphone and it's gorgeous. Here are our first impressions.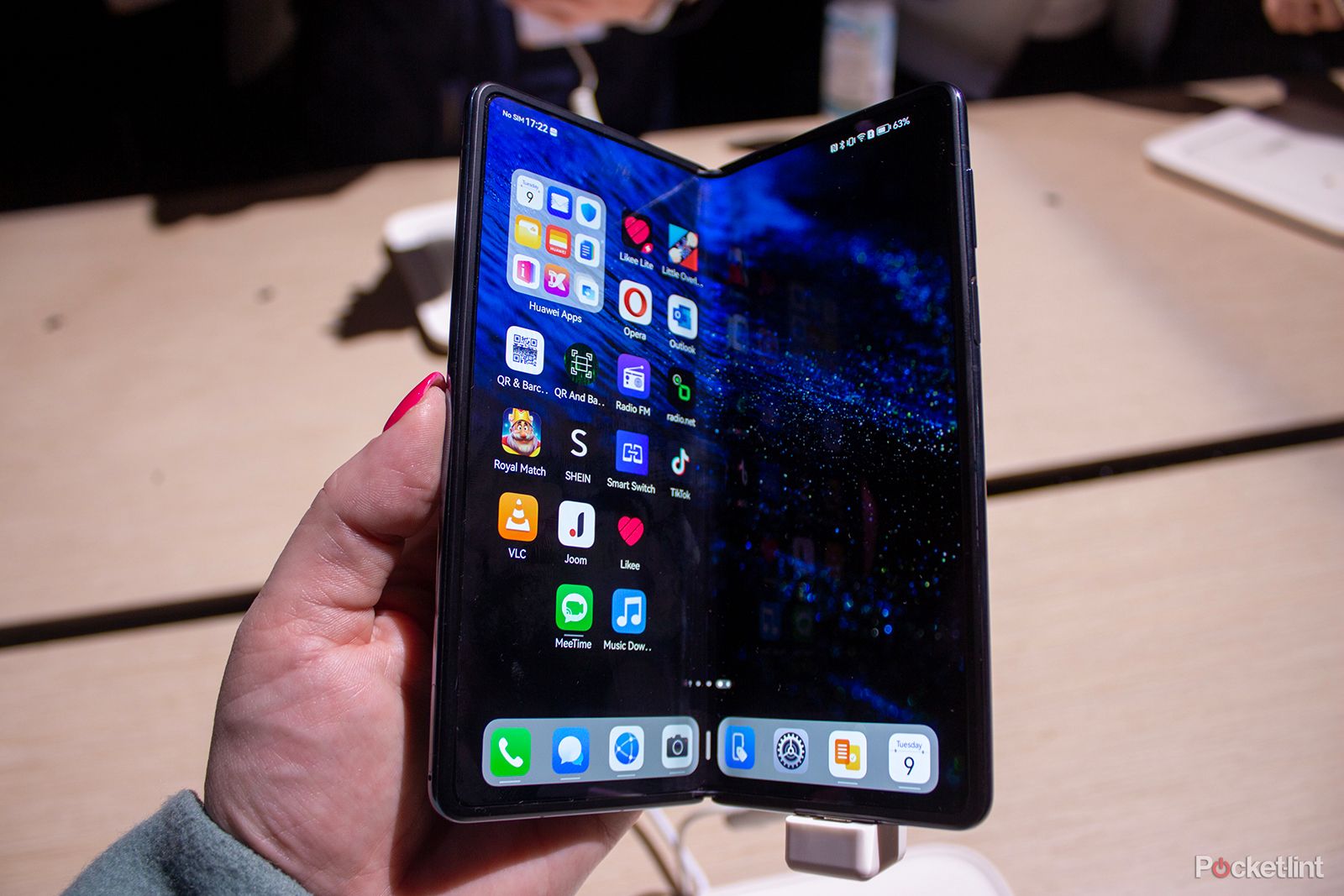 Huawei may not be able to work with Google, thus hindering some of its devices, but the Chinese company continues to roll out smartphones, and great looking ones at that.
We've covered off the Huawei P60 Pro in a separate initial review, but here we are looking at the Mate X3 folding phone. What is it like and should you consider buying one with its whopping price tag? Here are our first impressions.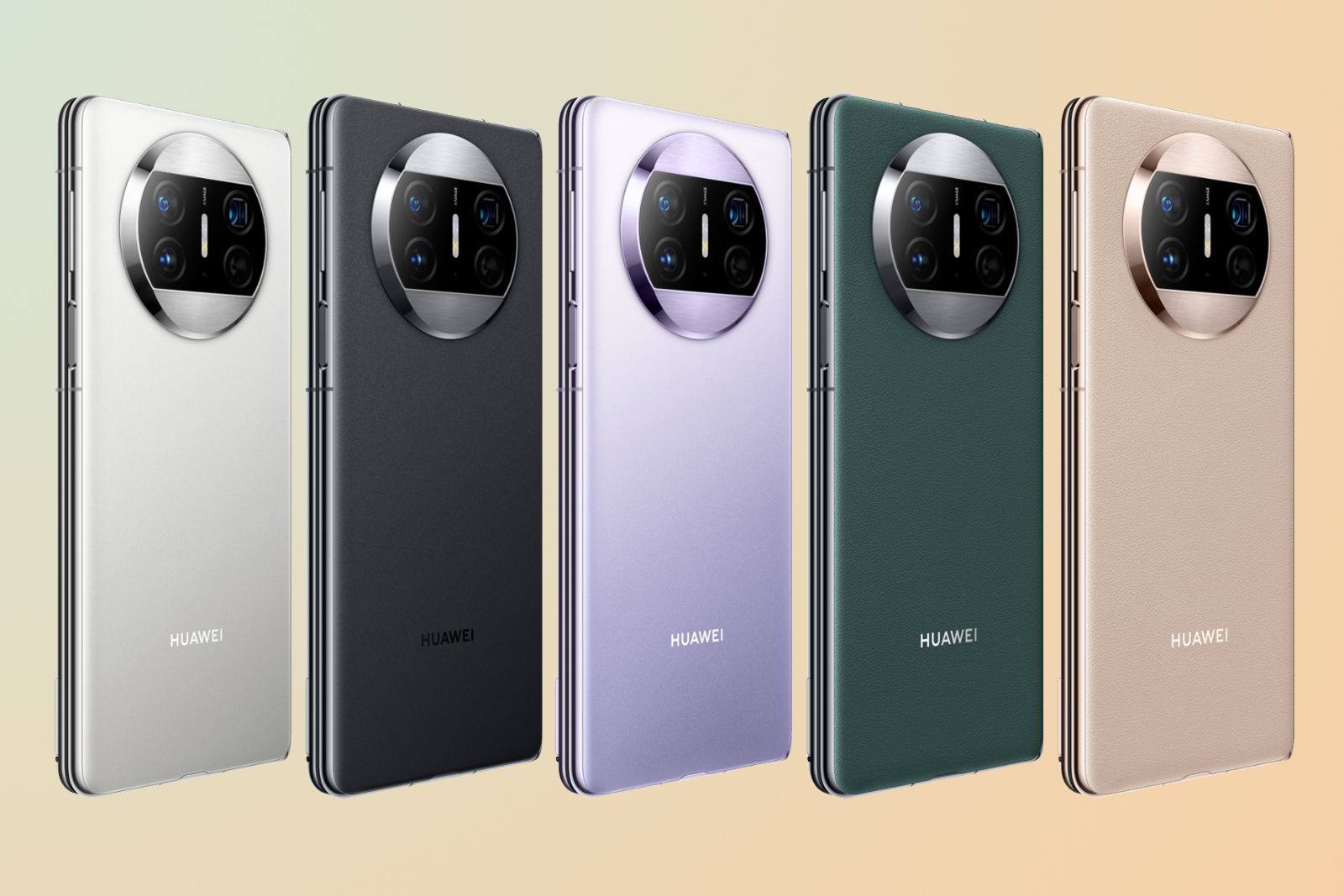 Huawei Mate X3
The Huawei Mate X3 is a fabulous looking device. It's lovely and slender for a foldable, supremely premium and it delivers huge – and great – screens within its footprint. It comes with some compromises though, like no access to Google Play Store.
Design and build
156.9 x 72.4 x 11.08mm (folded), 156.9 x 141.5 x 5.3mm (folded), 239g
IPX8
Black and Green vegan leather
The Huawei Mate X3 is stunning. It's beautifully slim – measuring just 11.08mm when folded and 5.3mm when unfolded – so it's a delight to hold. It's light too – for a foldable anyway. Weighing 239g, it comes in at just a gram over the Apple iPhone 14 Pro Max which although seems weighty at first, you get used to it. It's also lighter and slimmer than the Samsung Galaxy Z Fold 4, which sits more towards the 270g mark.
The frame's edges are rounded rather than flat, which adds comfort when you're holding it, while the rear is finished in plain black, or a vegan leather green, the latter of which is absolutely gorgeous. Leather isn't a new material for Huawei, it's used it several times in the past, and we love it. It not only adds grip – which is nice when you're spending this much money on a device – but it feels lovely in the hand too, with a smooth and silky finish.
Like the Samsung Galaxy Z Fold 4, the Huawei Mate X3 has a book-style folding design, though when closed, the redesigned hinge means there's zero gap, making for a great overall finish. There's an IPX8 water and dust resistance, which means it's protected against water but you should steer clear of dust and sand where possible as it's not dust resistant like you'll find on the P60 Pro, for example.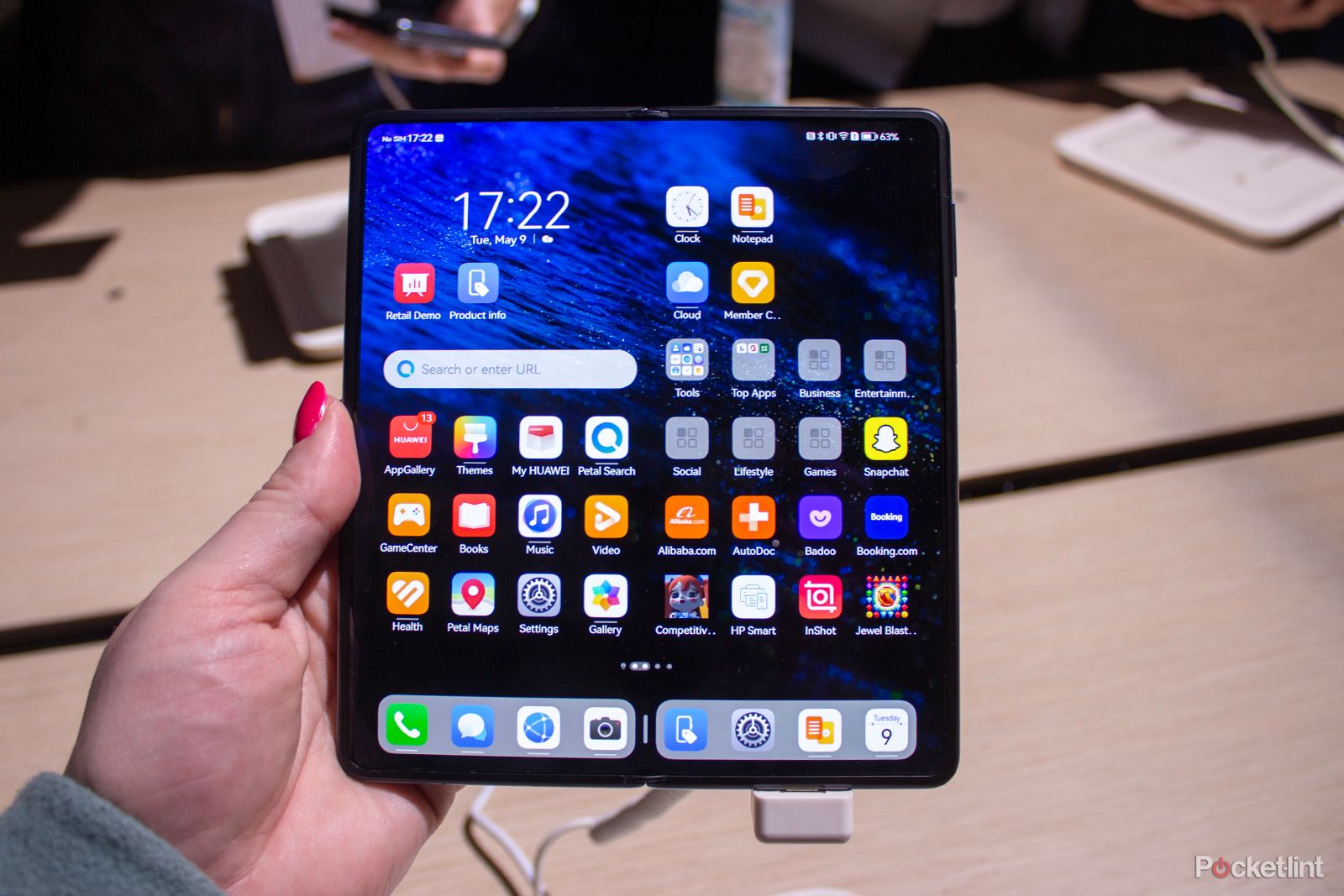 The Mate X3 has a huge internal main display when unfolded – bigger than the Galaxy Z Fold 4 – with a punch hole camera in the top right corner, and a large cover display on the front with a centralised punch hole camera. It's the bezels surrounding the displays that are one of the most striking things about this design though. They are lovely and slim, much like the rest of the device, allowing for an all-screen experience. You really do feel like you've got as much screen as possible within the footprint. The front cover display is also a quad curved screen, like the Huawei P60 Pro, so the edges slope off at the sides, as well as the top and bottom of the device, and it looks fabulous.
On the rear, the Mate X3 has a large circular camera housing, which we prefer to the P60 Pro's housing. It's more prominent, and a real stand out feature of the back, but this is the new norm for flagship smartphones these days. The Oppo Find X6 Pro and the Xiaomi 13 Ultra both opt for large circular rear housings and we love them for their boldness.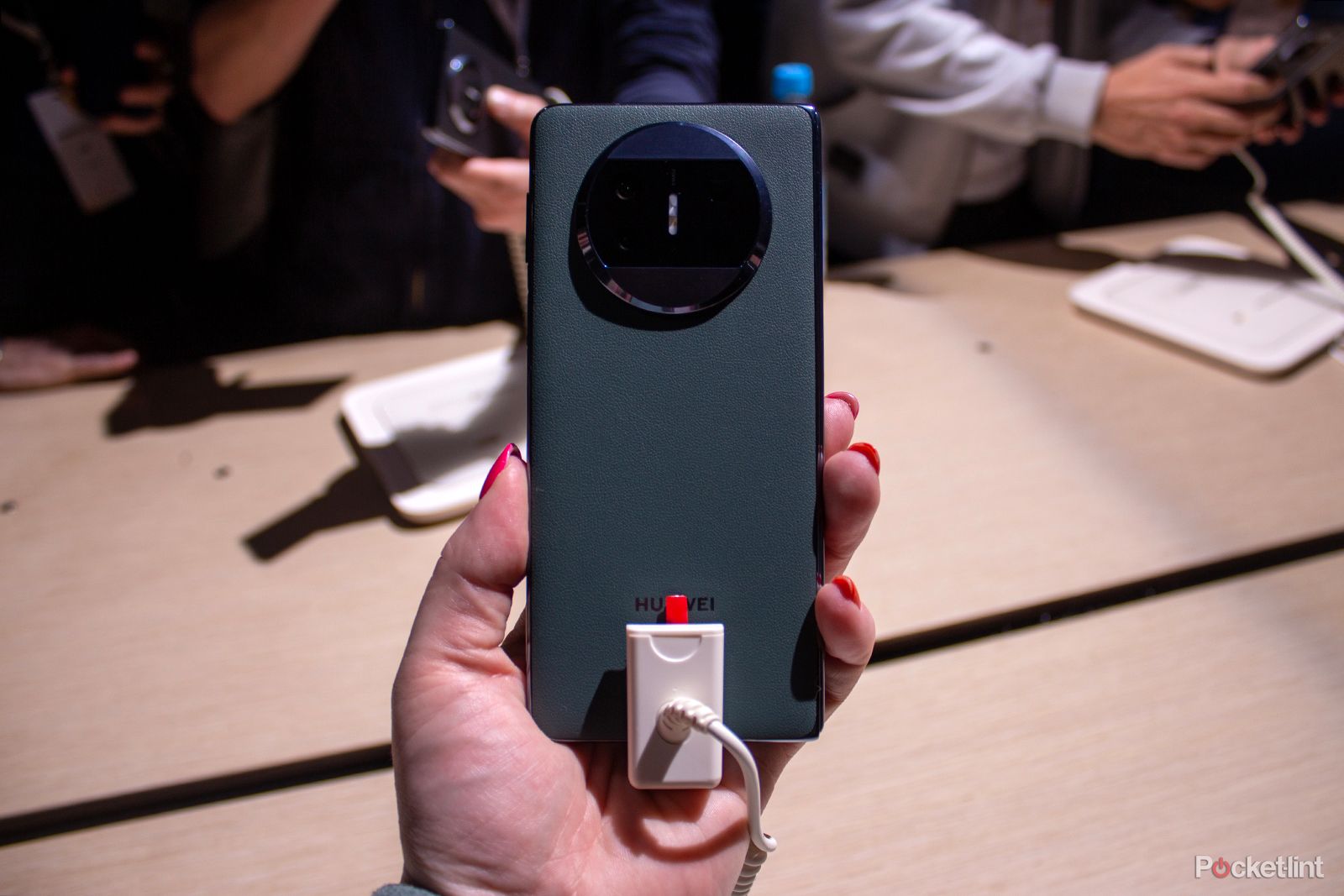 In terms of buttons and ports, you'll find a fingerprint sensor on the right edge, along with the power button and volume rocker, while a USB-C port is present at the bottom. Huawei has claimed it's the slimmest USB-C port to date, which is partly responsible for the lovely slender build of the Mate X3, though the device's structure has also been reconstructed from aluminium and ultra-light carbon fibre in order to achieve its lightweight.
Stunning displays
6.4-inch exterior display, 2504 x 1080 pixels, 426ppi
7.85-inch main display, 2496 x 2224 pixels, 426ppi
Both OLED
The Huawei Mate X3 has a 6.4-inch OLED cover display, which as we mentioned above, is curved on all four edges. We found with the Huawei P60 Pro that this did impact the keyboard at times, with the bottom right corner not responding as well as we would like, though we haven't spent enough time with the Mate X3 as yet to determine if the same applies here too.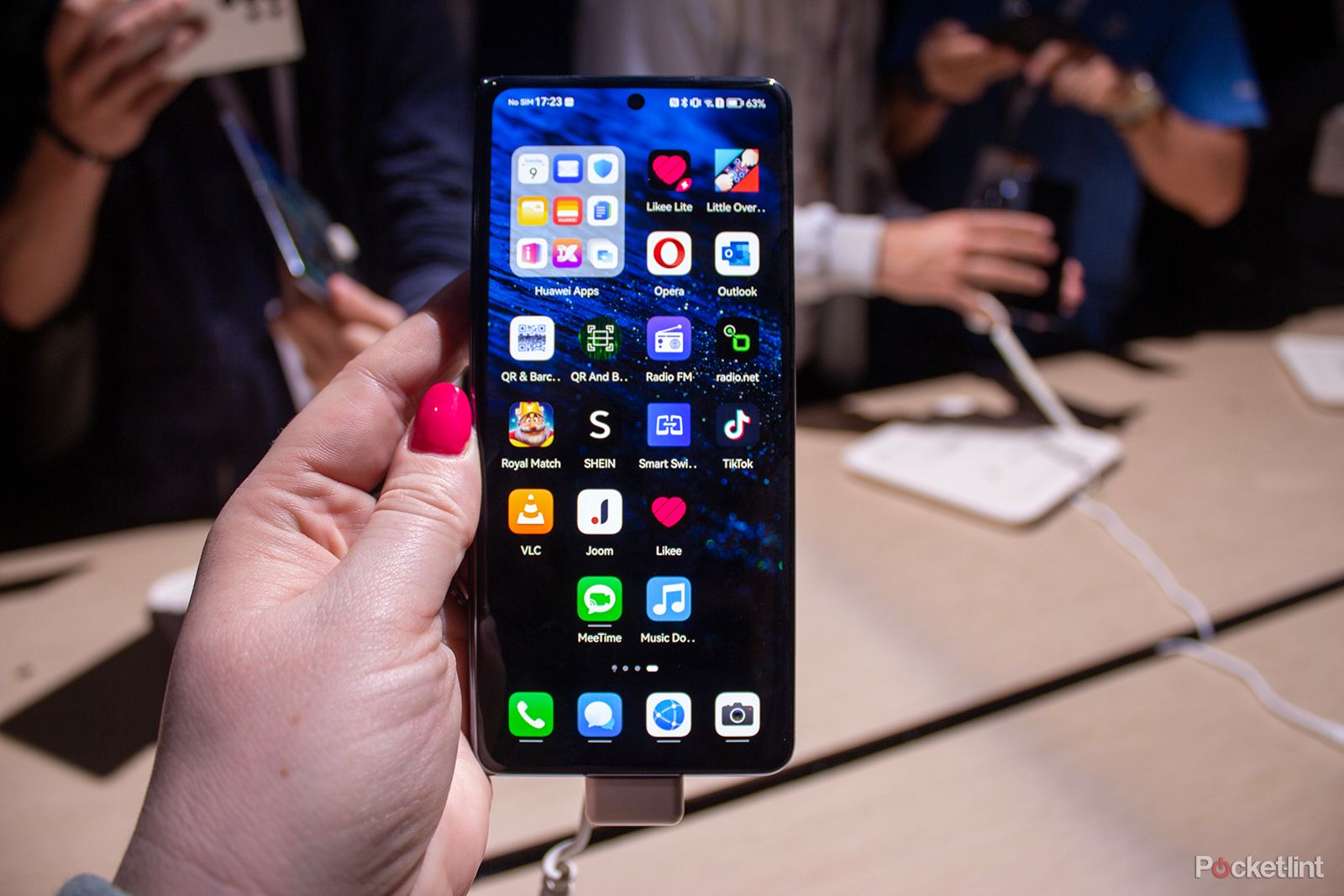 Open the Mate X3 up and you'll find a huge 7.85-inch screen, which too is OLED. Both have a pixel density of 426ppi, and there's plenty of detail across both. Text is clear and crisp, while colours are lovely and vibrant with plenty of 'pop' thanks to the OLED panels. We need to spend a little more time with the Mate X3 in order to offer a final opinion on the displays, but so far, we've not found anything concerning. There's a adaptive refresh rate between 1Hz and 120Hz on the exterior display. while the main display has up to 120Hz.
Huawei has said the Mate X3 is equipped with what the company is calling an Intelligent Light-Sensitive Display, designed to deliver a consistent viewing experience across different environments. The exterior display is also protected by the company's Kulun Glass exterior – which is Huawei's equivalent of Corning Gorilla Glass that you'll find on the likes of the Samsung Galaxy Z Fold 4 – and it's claimed to be ten times more drop resistant than the Mate X2.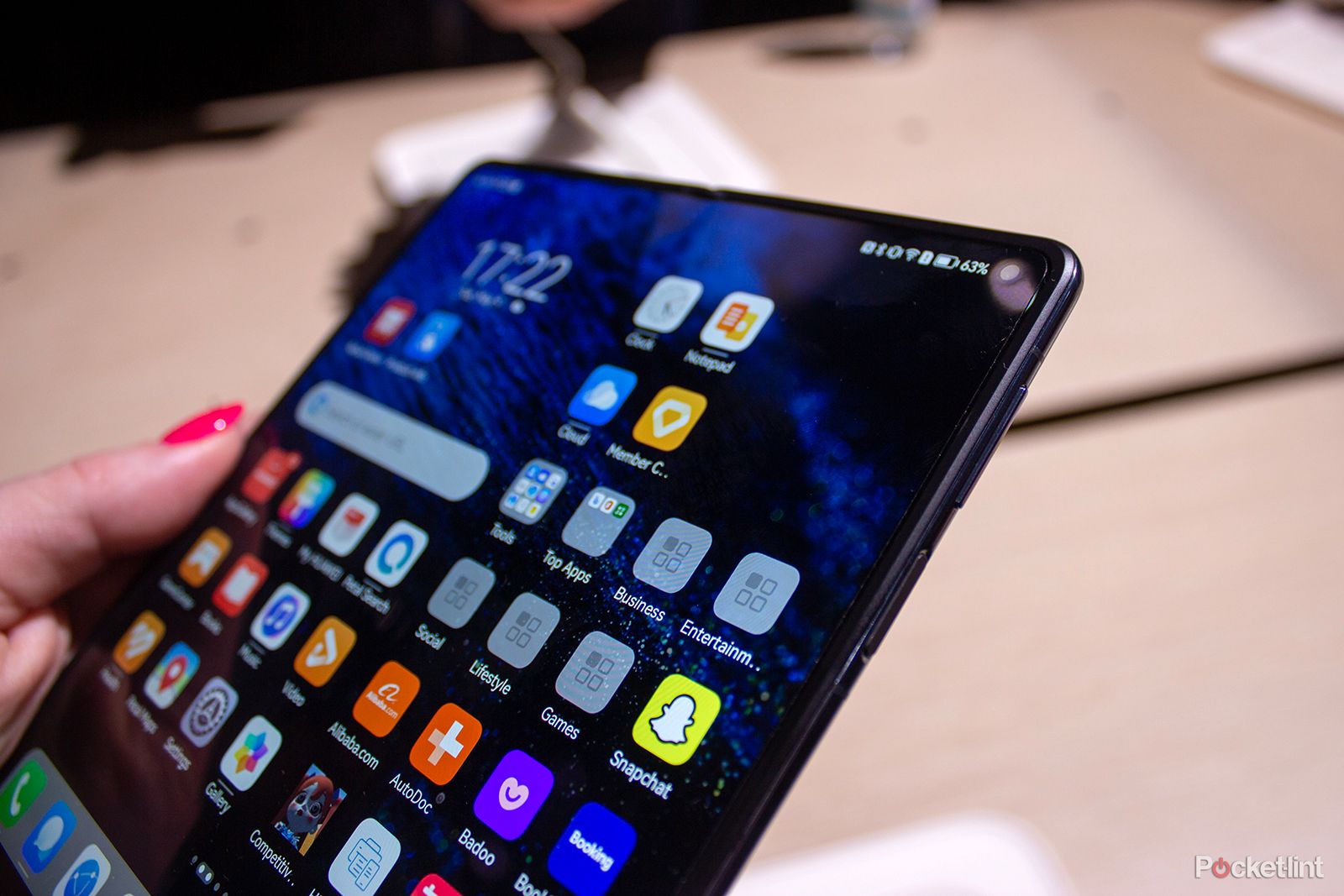 On the interior display, there's a new composite screen structure that is claimed to be four times more impact resistant than the Mate X2. Naturally we couldn't really test either of these claims during our brief amount of time with the Mate X3, though given foldables don't currently have the best track record in terms of durability, we'll take anything we can get on this front.
Hardware and specs
Qualcomm Snapdragon 8+ Gen 1, 4G
12GB RAM, 512GB storage, NM SD card up to 256GB
4800mAh battery, 66W fast charging, 50W wireless charging
Under the hood, the Huawei Mate X3 runs on Qualcomm's Snapdragon 8+ Gen 1 chipset, though it's the 4G variant rather than the 5G variant. This is down to the US trade ban, so it means you don't get 5G capabilities in the UK or Europe, which may put some people off.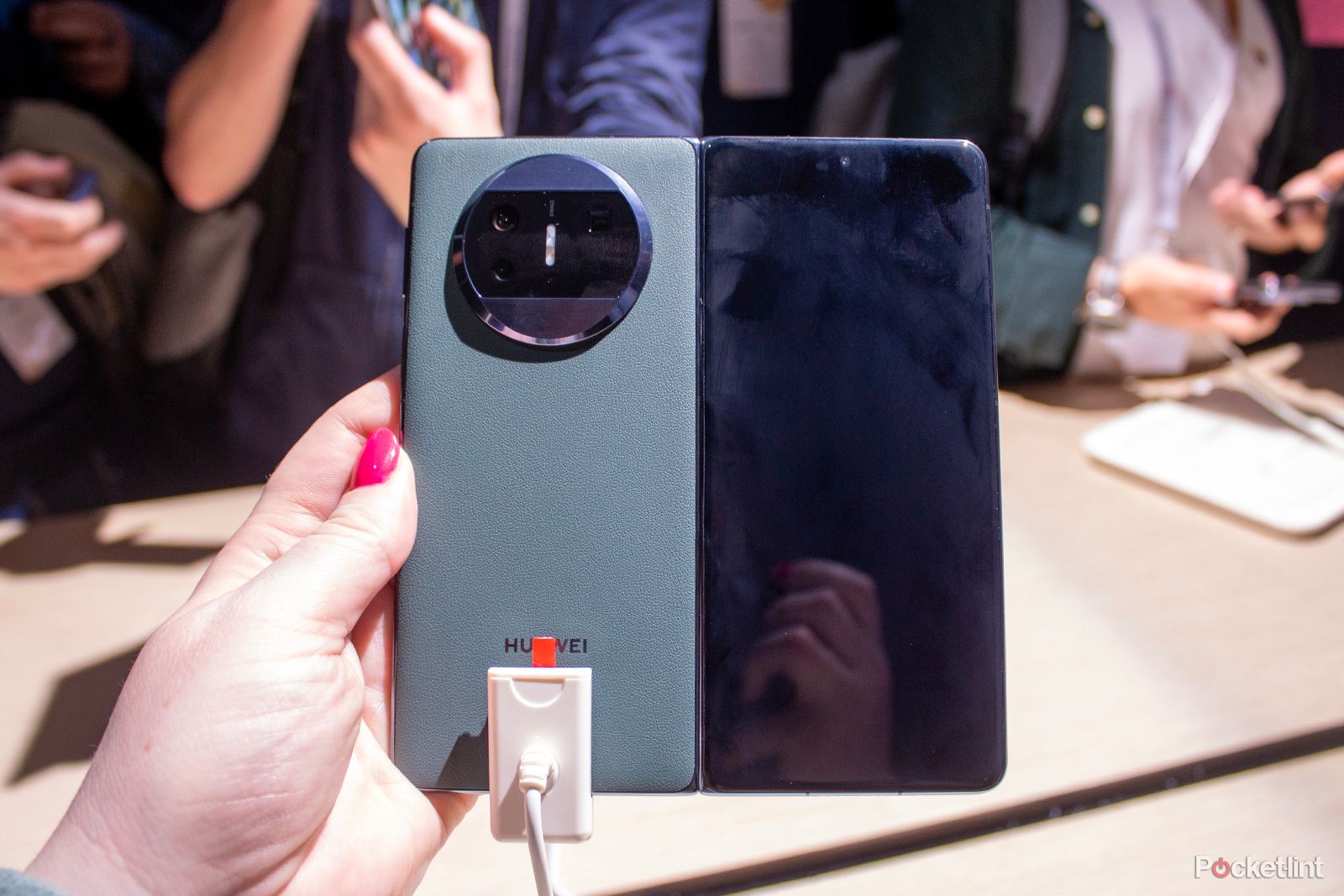 There's 12GB of RAM and 512GB of storage for the Mate X3, which is the same as the Huawei P60 Pro, and certainly in the flagship territory range. We're expecting good performance from the Mate X3, though we haven't spent enough time with it as yet in order to make that judgement.
When it comes to the battery capacity, the Mate X3 has a 4800mAh capacity – larger than the Samsung Galaxy Z Fold 4, which is a good thing as the Z Fold 4's battery isn't one of its greatest strengths. There's 66W Huawei SuperCharge fast charging on board, along with 50W wireless charging and 7.5W reverse wireless charging. As with the performance, the battery isn't something we were able to try out during our hands-on, though the capacity is promising.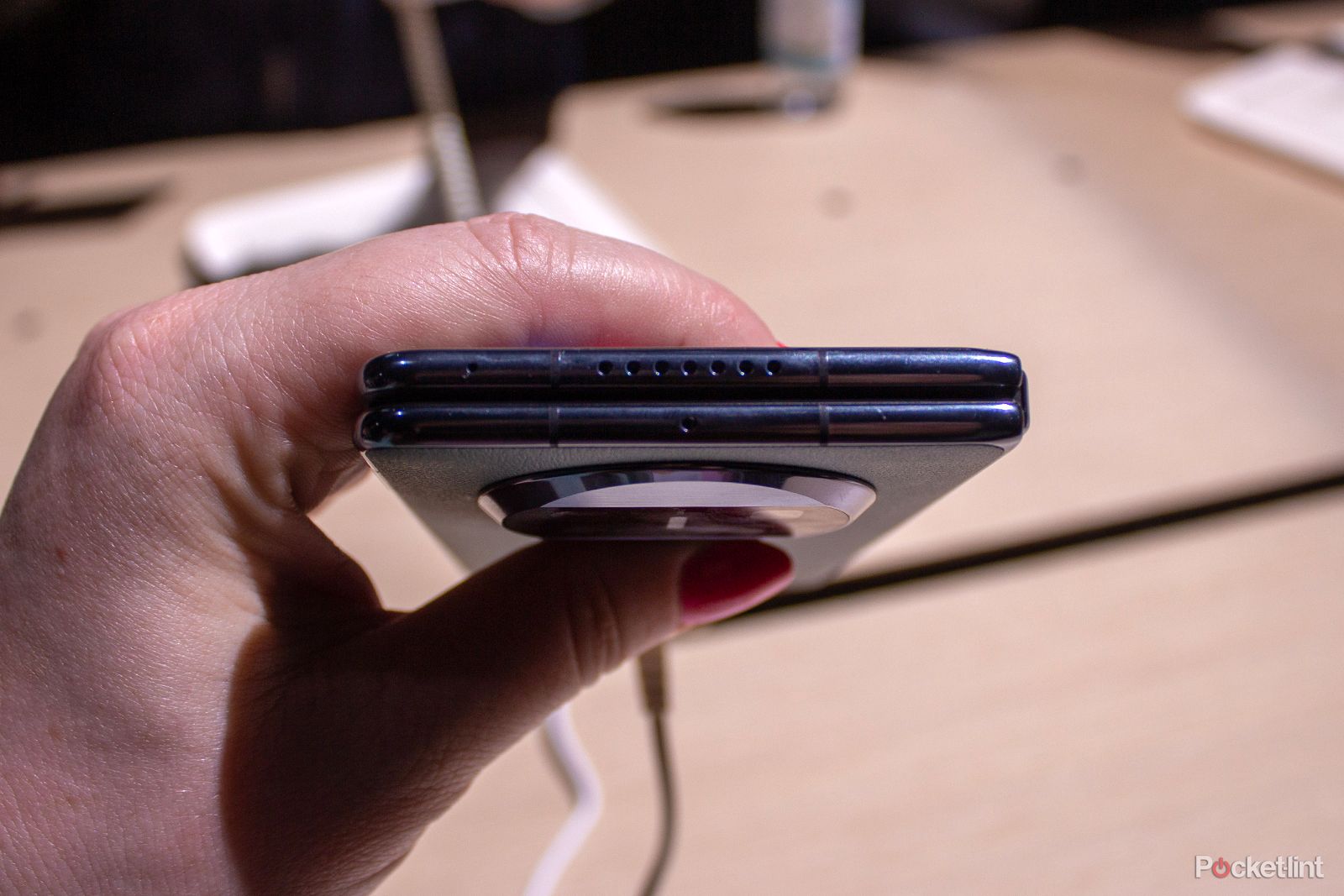 It's also worth mentioning that the Mate X3 is equipped with what Huawei calls a "cross-hinge graphene cooling system", which has been designed for greater heat dissipation. There's a thermally-conductive graphene layer on board that has been introduced to keep the phone cool when there's high demand, such as charging or continuous gaming. As with the battery and performance, this is something we will be sure to test during a full review.
Camera
Triple rear camera

50MP main camera, f/1.8 aperture
13MP ultra wide, f/2.2 aperture
12MP periscope telephoto, f/3.4 aperture, OIS

8MP f/2.4 front camera (folded), 8MP f/2.4 aperture (unfolded)
The Huawei Mate X3 has a triple rear camera on board, with the three lenses used within the prominent camera housing we mentioned. The housing has been designed to replicate the portholes of space stations and Huawei says it has been crafted by a custom diamond blade, said to take 12 hours. The result is a great contrast between the satin and polished finishes of the housing, further cementing its position as a feature of the device.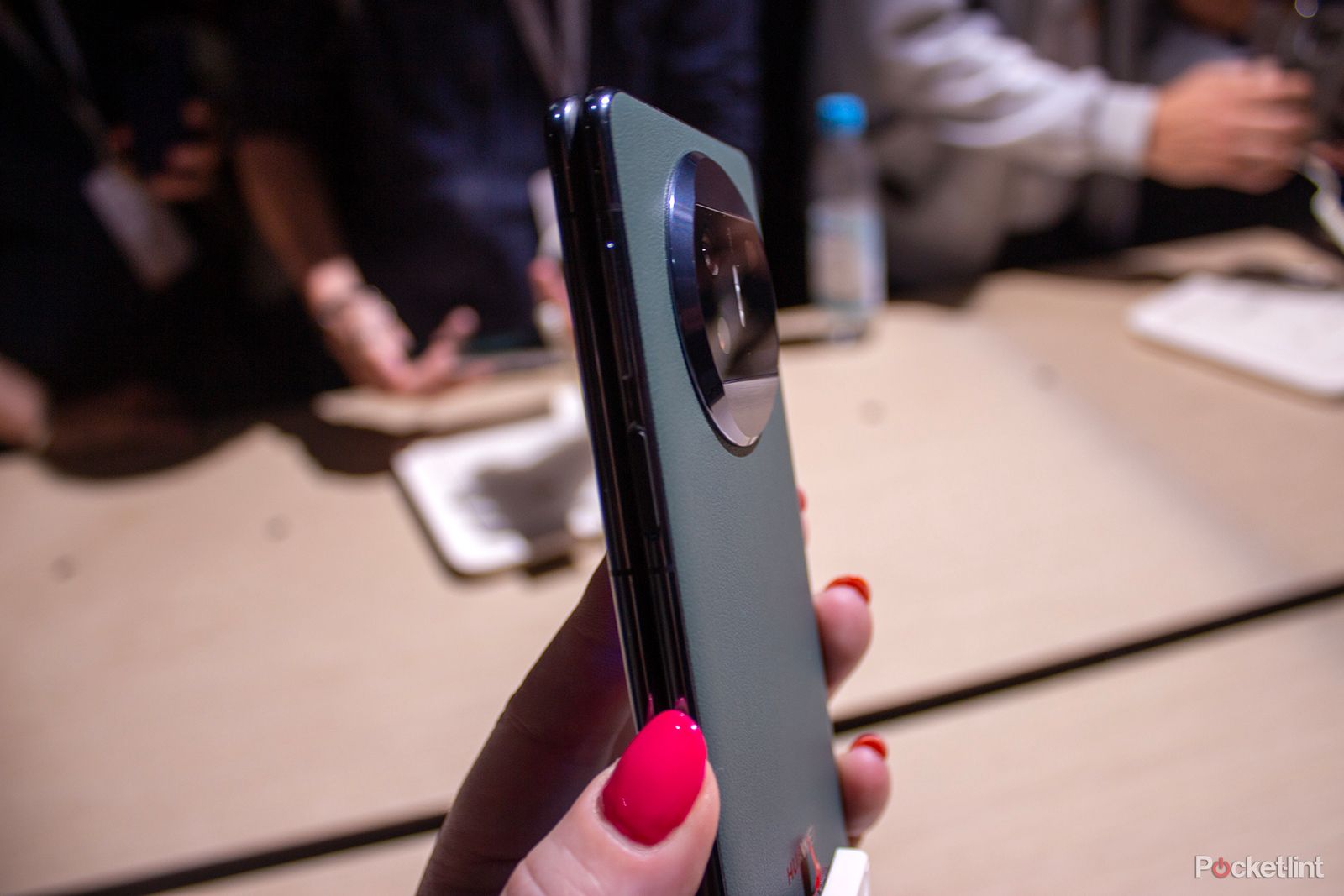 There's a 50-megapixel Ultra Vision main camera, which is a RYYB sensor that is claimed to take in 40 per cent more light than the Mate X2. The main sensor is joined by a 13-megapixel ultra-wide sensor and a 12-megapixel periscope telephoto camera that supports 5x optical zoom and 50x digital zoom.
The Mate X3's camera also has Huawei's XMAGE branding, which the company has previously indicated that it hopes to make a recognisable brand in photography, like Leica and Hasselblad. Whether we will see other devices adopt XMAGE as they have Hasselblad and Leica in the past remains to be seen for now, but Huawei devices do have a reputation for offering excellent photography.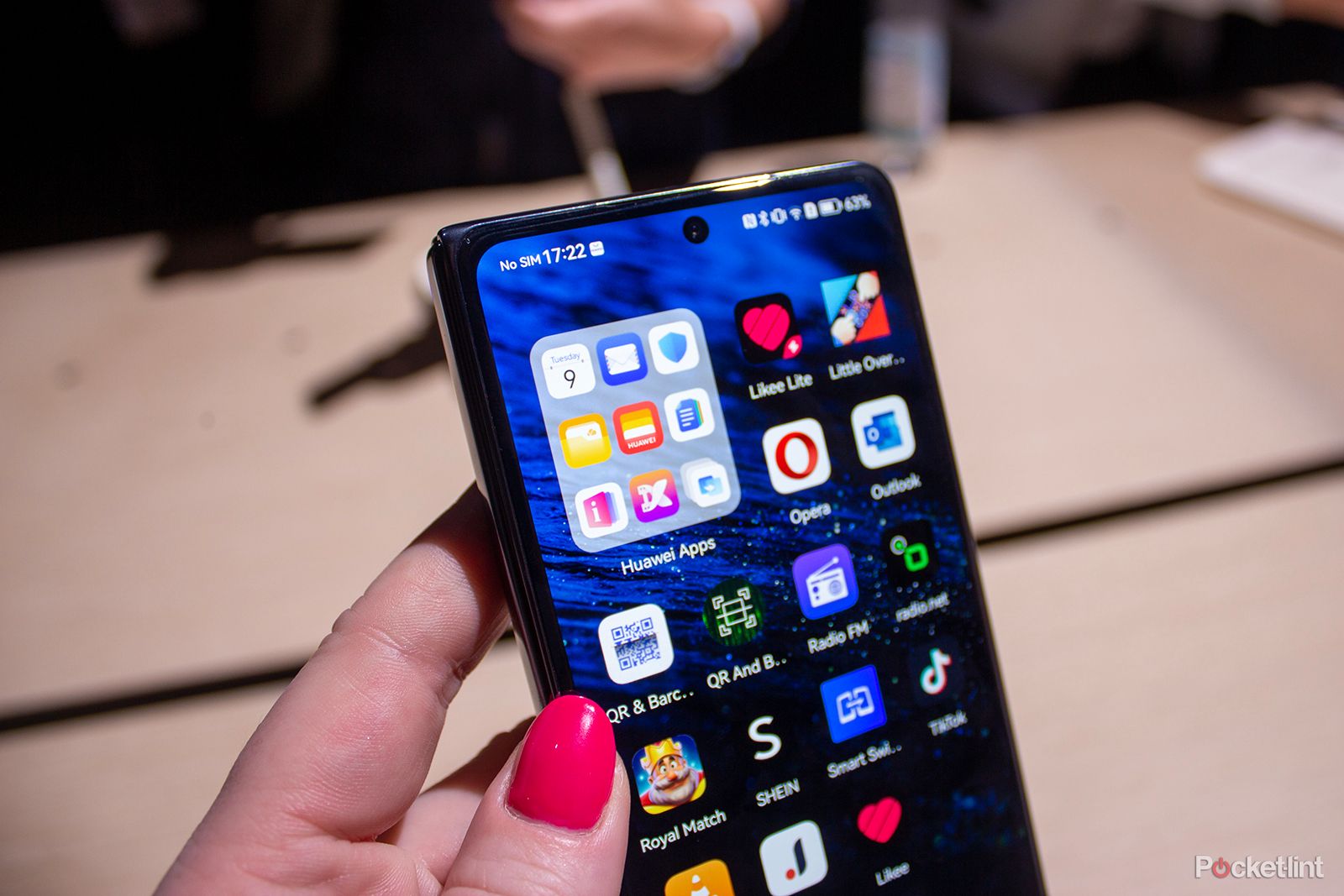 We weren't able to test the Mate X3's camera during out hands on time with it, though we have high hopes for it. The Huawei P60 Pro is superb so we'd hope to see similar results from the Mate X3, given it too is a flagship device.
Software
The Huawei Mate X3 runs on Android with EMUI over the top, though because of the US trade ban, there is no access to the Google Play Store or Google's suite of apps, like Google Maps, Gmail or Google Home, for example. Instead, the company has its own AppGallery, which has a number of common apps within it, like Snapchat, Instagram, Telegram and Twitter. You may struggle to find banking apps however, and if you want apps like WhatsApp or Facebook, you have to download them via a link rather than through the AppGallery store. You could also use WhatsApp Web of course so there are ways around it, but they are a little faffy.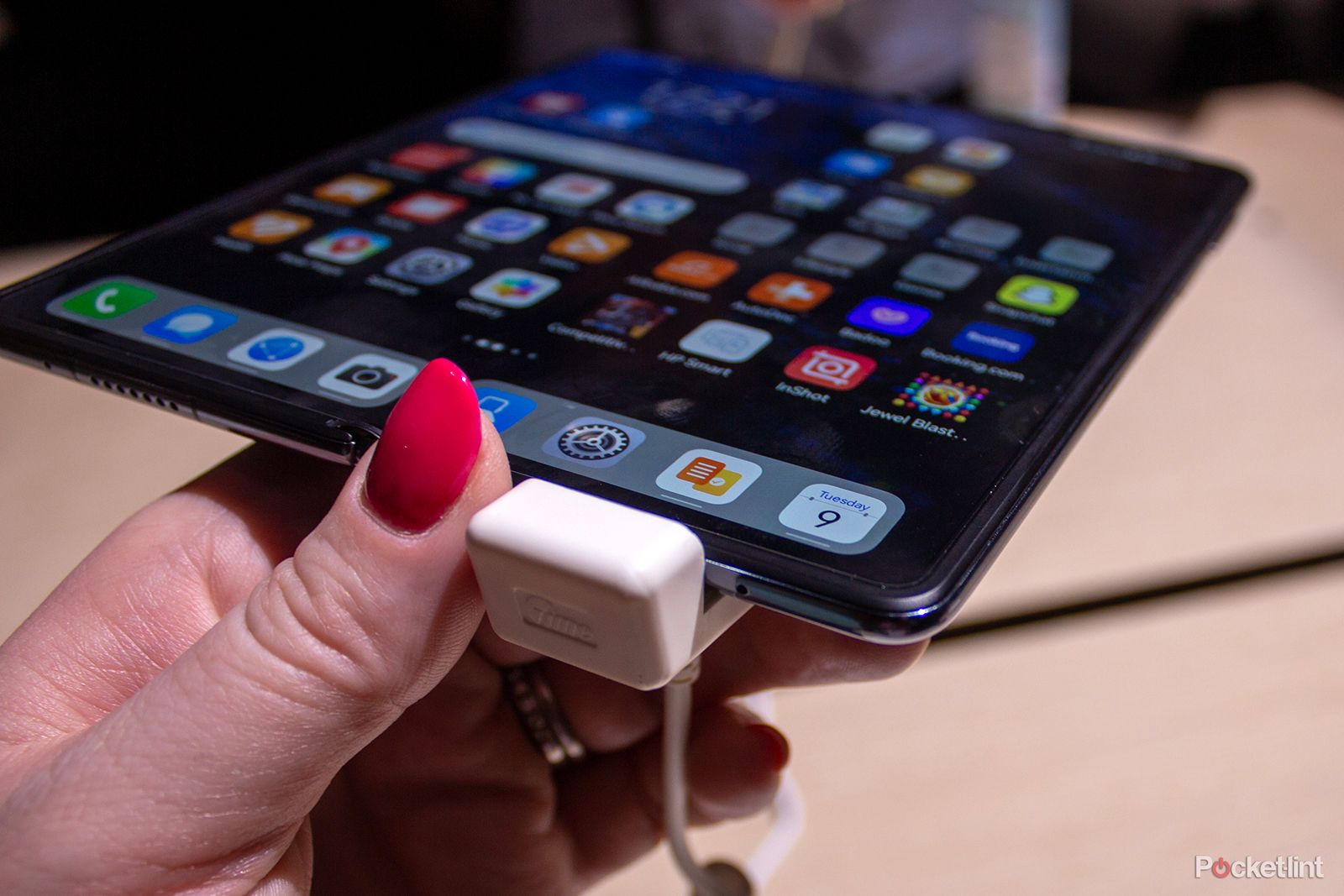 It isn't just about apps when it comes to foldables though: it's also about how the software works with the hardware in order to deliver a good experience. The Samsung Galaxy Z Fold 4 for example, has great multi-tasking support, and the Mate X3 is offering similar in its own way.
There's a newly optimised smart multi-window, that offers two modes: Vertical Split-Screen mode and Horizontal Split-Screen mode. The Mate X3 will be able to identify whether an app is more suitable for Horizontal Split-Screen or Vertical Split-Screen mode, and you can also switch between the two modes with the press of a button, saving your preference or frequently used combinations as a Customised Split-Screen Combo, which can then be saved to your Home Screen for quick access.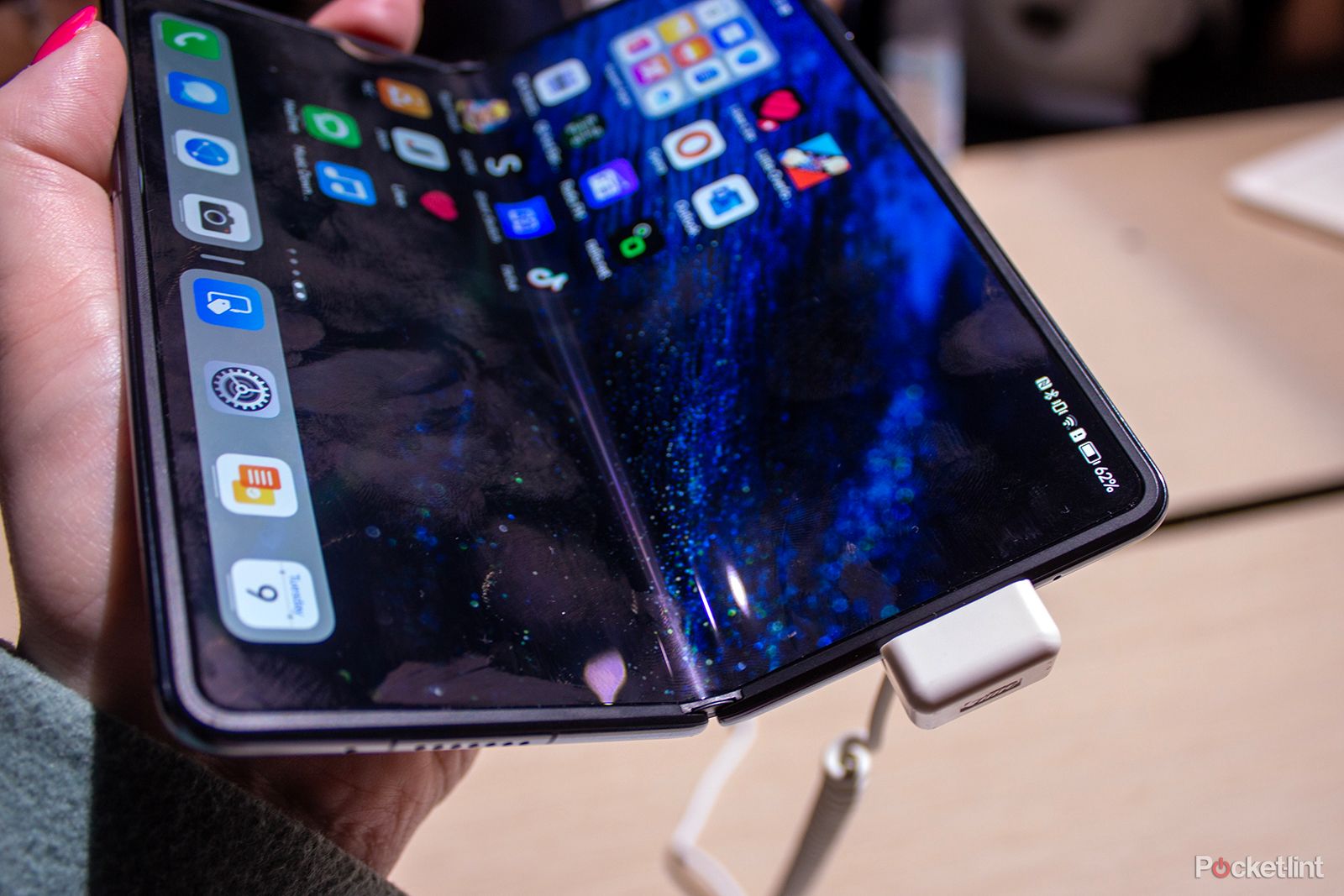 Elsewhere, the software is easy to use and navigate, and while we would always take pure Android over the bloatware, it wouldn't take long to get used to. The camera app is especially easy to use, as it is on the Huawei P60 Pro with a point and shoot approach first and foremost but with plenty of optional settings should you wish to take things further.
First impressions
The Huawei Mate X3 is a fabulous looking device. It's lovely and slender for a foldable, supremely premium and it delivers huge – and great – screens within its footprint.
We still need to spend some time with it to determine how it performs, as well as what the camera and battery performance is like, but from a design element, we love it.
The problem of course – which is the same for the Huawei P60 Pro too – is that without 5G and access to Google's apps and the Play Store, there are some compromises. Are they ones you're willing to make for the sake of a fabulous design?
The post Huawei Mate X3 hands-on: First impressions of the Galaxy Z Fold 4 competitor first appeared on www.pocket-lint.com
In many places around the world, horse races are an attraction that a lot of people love to watch. With the fast-paced action and thrill that each game provides, it is no longer surprising to know that millions of fans have grown fond of it.
Cybersecurity threats have become vast and more sophisticated. The rate of malware attacks and malicious activity counts within seconds despite the size or sector the organization belongs to — no one is safe enough to expect that foe actors will bypass vital company resources.