From www.pocket-lint.com
Don't expect any big design changes from the Galaxy S24 if this leak is anything to go by.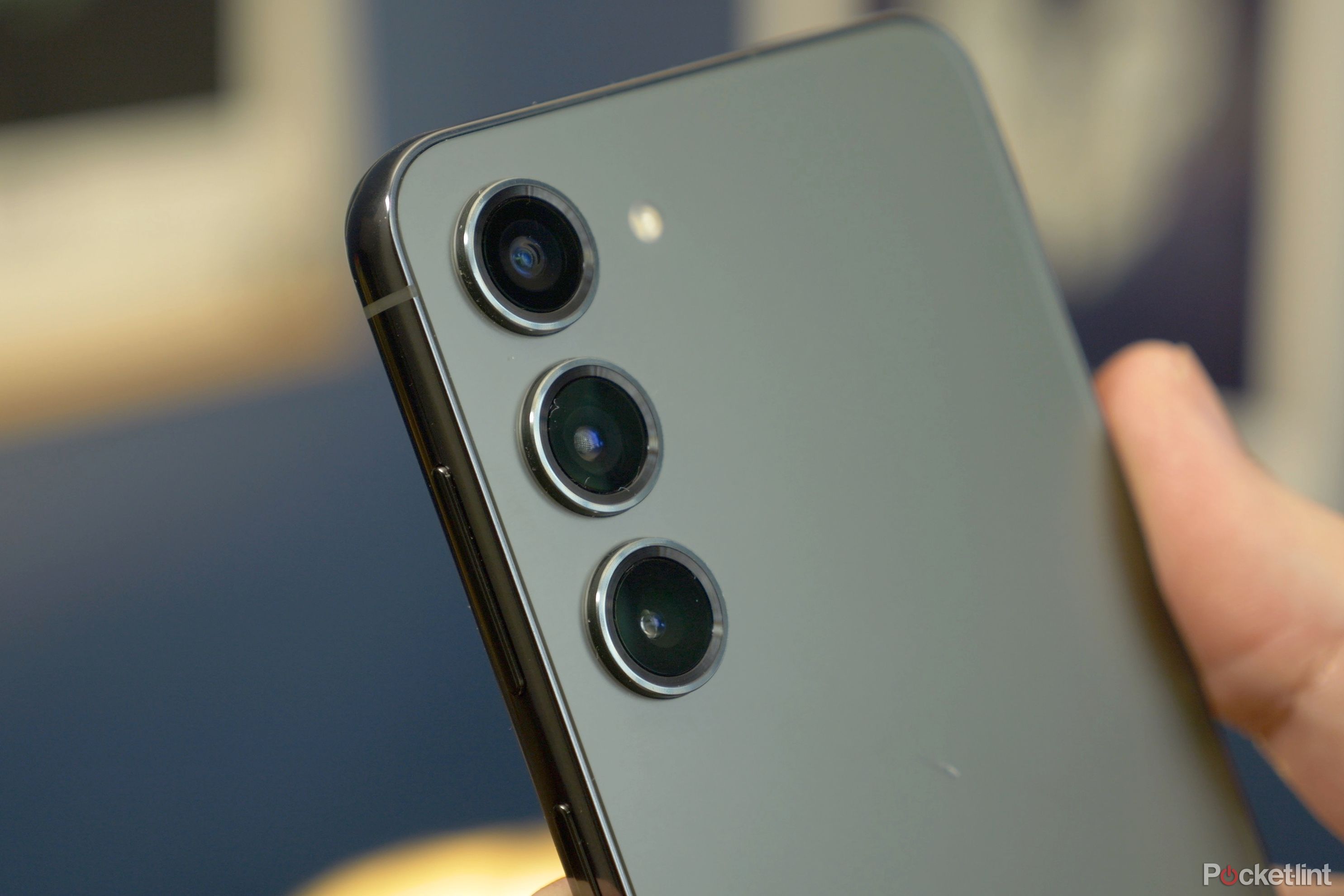 Key Takeaways
The Samsung Galaxy S24 lineup is rumored to be launching in early 2024, with a Galaxy Unpacked event possibly happening on 17 January.
Leaker Sonny Dickson shared photos of what could be Galaxy S24 dummy devices, indicating a lack of significant design changes from the previous model.
While some sources claim the dummies are accurate, others believe they are fake, leaving us unsure of the actual design of the Galaxy S24 lineup. More leaks are expected in the coming months.
The Samsung Galaxy S24 lineup is expected to arrive in early 2024, with rumors suggesting that a Galaxy Unpacked event will kick off on 17 January 2024. If that's the case we still have a little while to go before we will know exactly what the lineup has to offer, but we might not have to wait all that long to get a look at them.
That's after leaker Sonny Dickson shared photos of what appear to be Galaxy S24, Galaxy S24+, and Galaxy S24 Ultra dummy devices on X, the social network once known as Twitter. No information was given as to where they came from, but all three models are in white and appear very familiar indeed. In fact, it looks increasingly like those hoping for a big design revamp in January might be left waiting for the Galaxy S25 lineup.
'Accurate' yet 'fake'
Dickson has a long track record of sharing things like this although it's always important to remember that there is no guarantee that a history of accuracy means that future leaks are on the money.
However, the X post was followed up by a reply from another leaker, Ian Zelbo, who claims that the dummies are "accurate," suggesting that this is indeed what the Galaxy S24 lineup will look like. However, not everyone is convinced.
X leaker @Tech_Reve, who themselves have a relatively good track record when predicting hardware designs and specifications, seems to be of the opinion that the dummies are "fake" which means that we might have to wait a little longer to be 100% convinced of what we're seeing here.
The similarities between these leaked Galaxy S24 dummies and the real Galaxy S23 series are clear, right down to the flat and shiny metallic sides that we're familiar with. The supposed Galaxy S24 Ultra does seem to be more boxy than the model you can buy today, while a flatter display appears to be in the cards. But it's difficult to tell for sure and the flat white finish of these dummy units doesn't help at all, either.
What we do know is that, this being Samsung, we can expect plenty more leaks between now and January. The company is also expected to announce the Galaxy Ring during the same event, so we'd expect to learn more about that sooner or later as well.
[ For more curated Samsung news, check out the main news page here]
The post Leaked Samsung Galaxy S24 dummies show almost no physical changes for the next-gen phones first appeared on www.pocket-lint.com