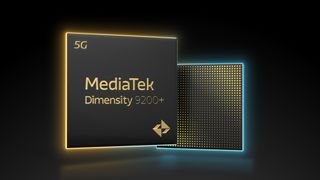 (Image credit: MediaTek)
What you need to know
MediaTek announced its new Dimensity 9200+ chipset on Wednesday.
This 4nm TSMC chip has the same CPU, GPU, and APU as the 9200, only pushed to higher clock speeds, up to 3.35GHz.
The 9200+ will begin to appear in Android phones starting this May.
The MediaTek Dimensity 9200 surprised us last year with its energy-efficient performance, Wi-Fi 7 support, hardware-based ray tracing, and other innovations. On Wednesday, MediaTek took that same processor and turned the performance knob up to 11.
Comparing the MediaTek Dimensity 9200+ against the original 9200, you'll see a clock speed boost with the main Arm Cortex-X3 core (3.35GHz vs. 3.05GHz), while the three Cortex-A715 performance cores jump from 2.85GHz to 3GHz.
Even the efficiency cores improved from 1.8GHz to 2GHz. And the Immortalis-G715 GPU received a 17% boost as well.
While the Snapdragon 8 Gen 2 for Galaxy exclusive barely tops the Dimensity 9200+ with a 3.36GHz top clock speed for its Cortex-X3, the performance cores remain fixed at 2.8GHz.
When phones running the 9200+ launch this May, they could even beat the Galaxy S23 Ultra in raw speed. We don't believe we've seen another mobile processor that's broken this 3GHz threshold with secondary cores, and we're excited to see if this translates into real performance gains.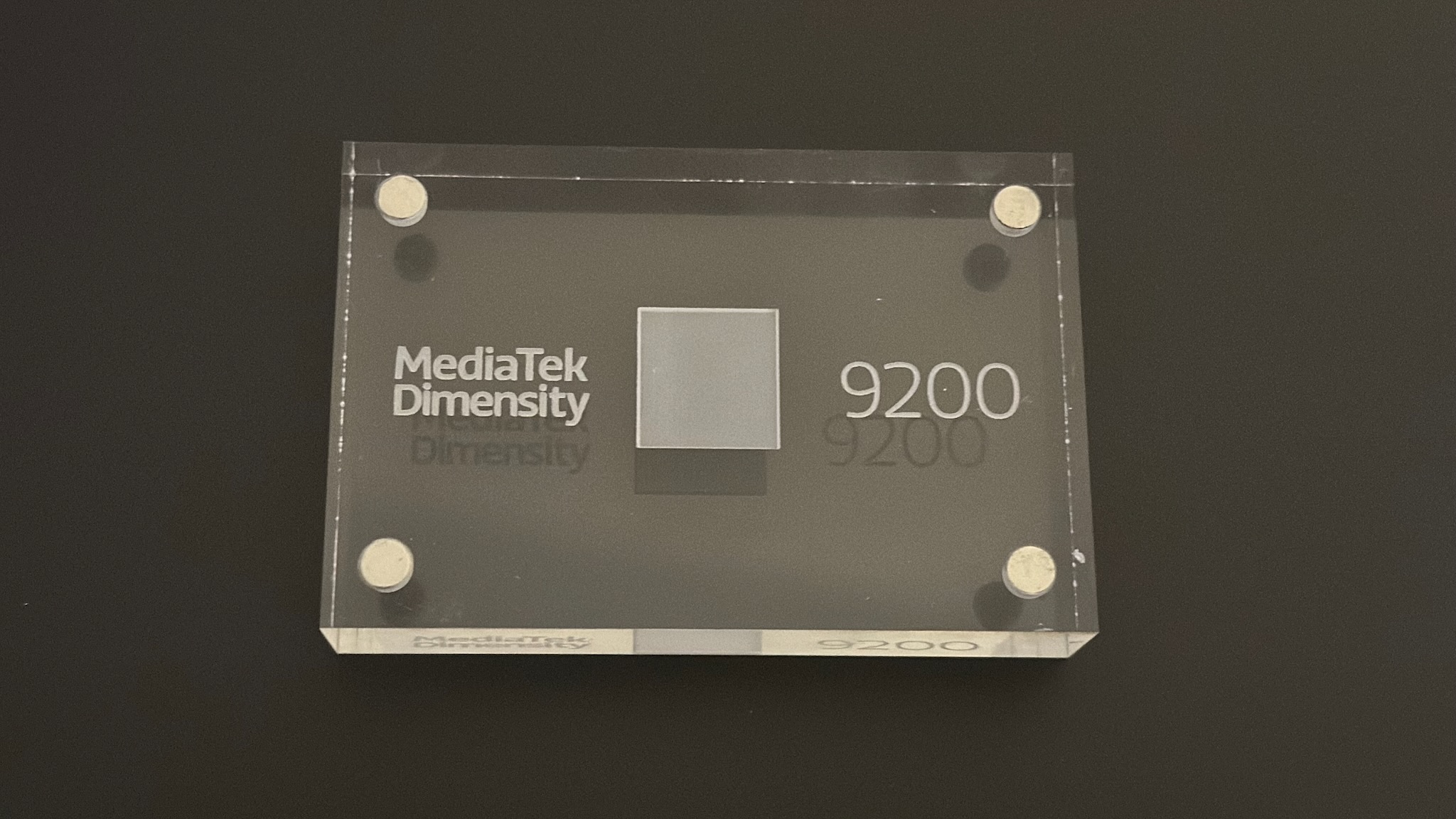 "We continue to raise the bar for flagship performance and power efficiency with the Dimensity 9200+, ensuring device makers have access to the most powerful mobile gaming features available today," said Dr. Yenchi Lee, MediaTek Deputy GM of Wireless Comms.
Besides overclocking its CPU cores and graphics card, MediaTek appears to have left the Dimensity 9200+ largely unchanged from the original 9200 CPU.
Thus far, we've only seen the Dimensity 9200 in Chinese flagships like the Vivo X90 Pro and Find X6 Pro. Our Senior Editor of Asia, Harish Jonnalagadda, tested these phones and found them wanting compared to the S23 Ultra; but Dimensity 9200+ phones may close this gap.
We'll have to wait and see which phones will use it, and whether these phones can match up against the best Android phones running Snapdragon or Tensor hardware.
The post MediaTek Dimensity 9200+ gives a whole new meaning to 'overclocked' first appeared on www.androidcentral.com
In many places around the world, horse races are an attraction that a lot of people love to watch. With the fast-paced action and thrill that each game provides, it is no longer surprising to know that millions of fans have grown fond of it.