From www.droid-life.com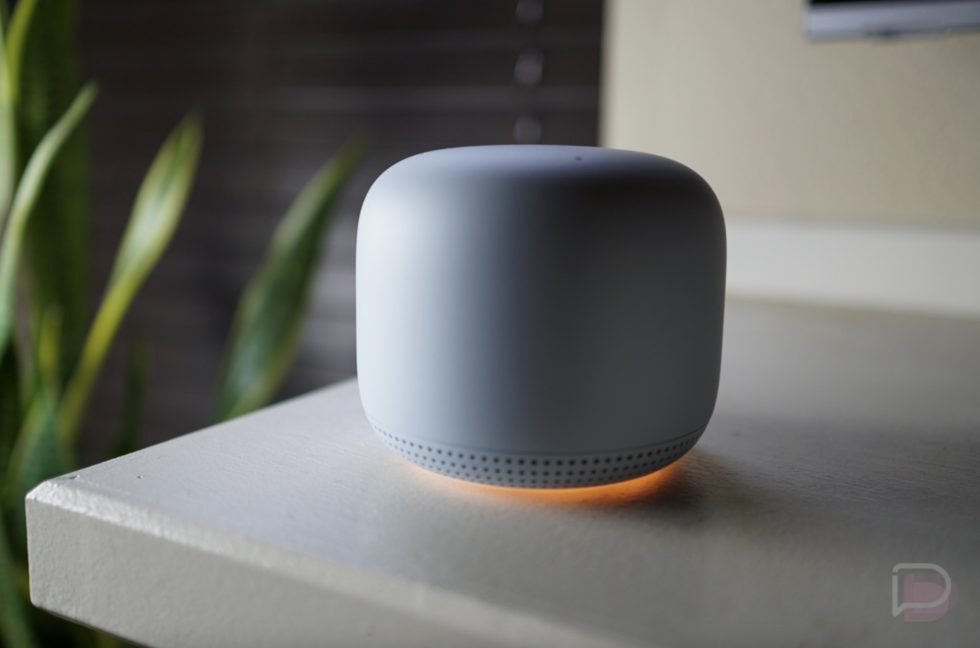 We may earn a commission when you click links to retailers and purchase goods. More info.
Last month, an unreleased Nest WiFi variant sporting WiFi 6E was spotted going through the FCC. That same device has now popped up on a retailer's website, along with a starting price of $199. Things are happenings now.
Seen on B&H Photo, the price for a single point is that $199, but it bumps to $299 for a 2-pack and $399 for the 3-pack. Colors are shown to include Snow (white), Linen (light brown), Fog (light blue), and Lemongrass (light yellow/green), which aligns nicely with colors we have for other current Google products. Besides those colors, we have no idea what the actual Nest WiFi Pro looks like.
The only other details we think we know is the support for Google Assistant, as well as the absence of specific "point" units. The retail listings don't mention points, meaning there's no difference between units within a pack of Nest WiFi Pro.
With a retailer jumping the gun, it seems as though we might be getting close to a launch. Maybe around the Pixel 7 announcement? We shall see.
// 9to5Google
You can read the original article from here
In many places around the world, horse races are an attraction that a lot of people love to watch. With the fast-paced action and thrill that each game provides, it is no longer surprising to know that millions of fans have grown fond of it.
Cybersecurity threats have become vast and more sophisticated. The rate of malware attacks and malicious activity counts within seconds despite the size or sector the organization belongs to — no one is safe enough to expect that foe actors will bypass vital company resources.