From www.phonearena.com
I don't know about you, but we are eagerly anticipating the Samsung Galaxy S24 Series, always intrigued by the promise of new features and design tweaks that come with every flagship release.
We teamed up with a 3D artist to take a crack at visualizing all the rumors surrounding the Galaxy S24, Galaxy S24 Plus, and Galaxy S24 Ultra. Now, we have already shared with you what colors we expect to see and also how the upcoming flagship stands next to its predecessor, the Galaxy S23, but hey, there is even more.
Keep in mind that our renders might not be spot-on (they are a mashup of the rumors and speculations circulating in the mobile tech world). Samsung has a knack for surprises. Still, we have pieced together the rumors, guesses, and predictions for your (and, to be honest, our) viewing pleasure.
In the design department, expect a flatter display, aligning more with the iPhone 15 series. Actually, the Galaxy S24 might just be flatter than Apple's latest smartphones.
According to leaker Revegnus, the Galaxy S24 and S24 Plus will borrow the design of the Galaxy S23 but with subtle tweaks. Out goes the pebble-like shape, in comes flatter edges and sides. It is a nuanced shift, so don't be too hard on yourself if you can't see much of a difference between the two.
The latest gossip sizes up the Galaxy S24 Plus at 158.5 x 75.9 x 7.75mm—slightly taller and thicker but narrower than the Galaxy S23 Plus. The Galaxy S24 Plus might flaunt a 6.65-inch display, while the S24 could rock a 6.1-inch one.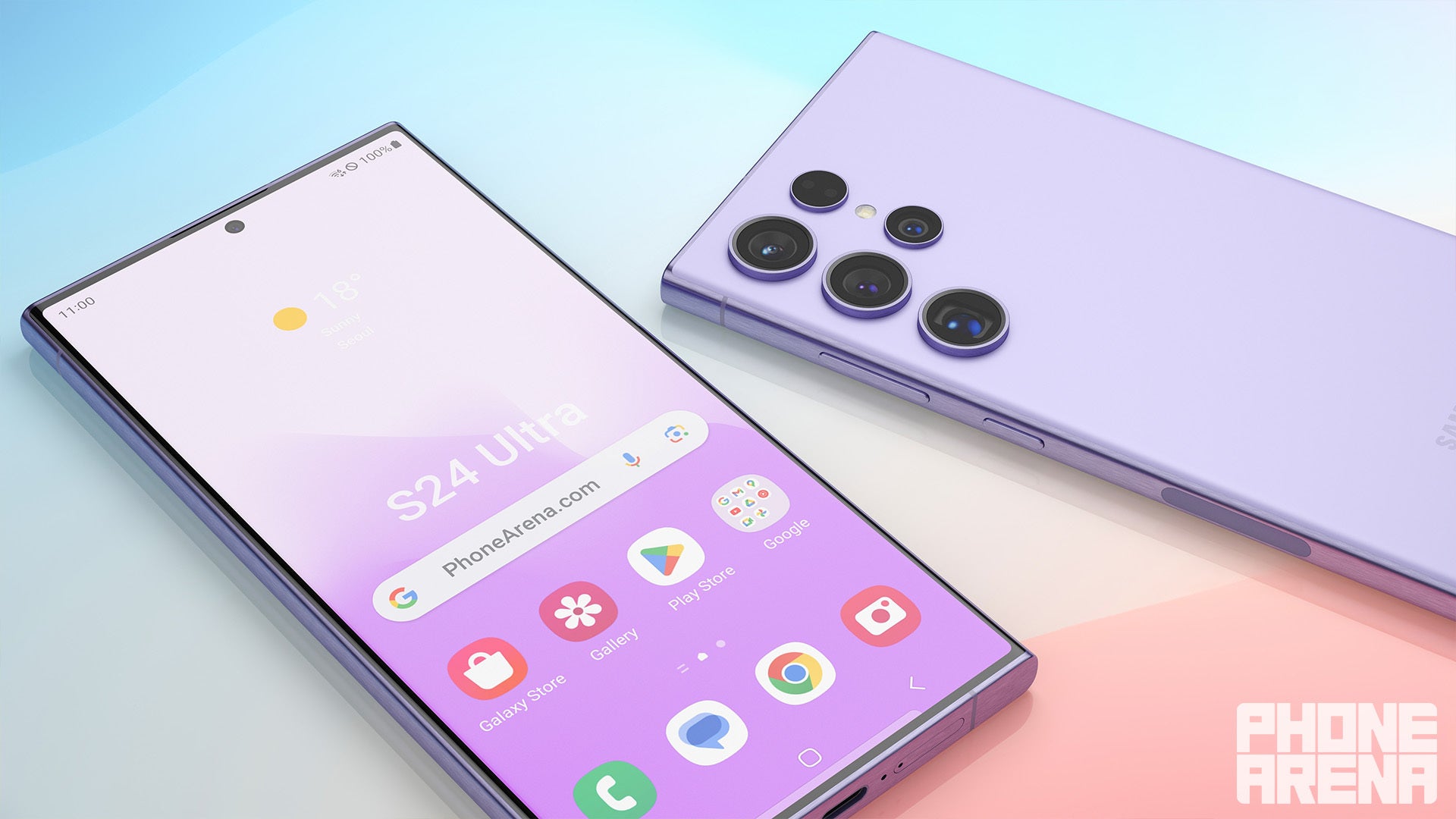 Image Credit–PhoneArena
While design changes might be subtle, the color palette is gearing up to be funky. Think Black, Gray, Violet, and Yellow with exclusive shades like Orange, Light Blue, and Light Green reserved solely for the official Samsung store.
So, there you have it—the rumored shape of the Galaxy S24 lineup. Or at least, our take on it, based on the whispers and speculations. With a potential launch date of January 18 looming, we will soon find out if our crystal ball renders hit the mark or not.
[ For more curated Samsung news, check out the main news page here]
The post New Galaxy S24 renders give a clear look into expected design changes first appeared on www.phonearena.com